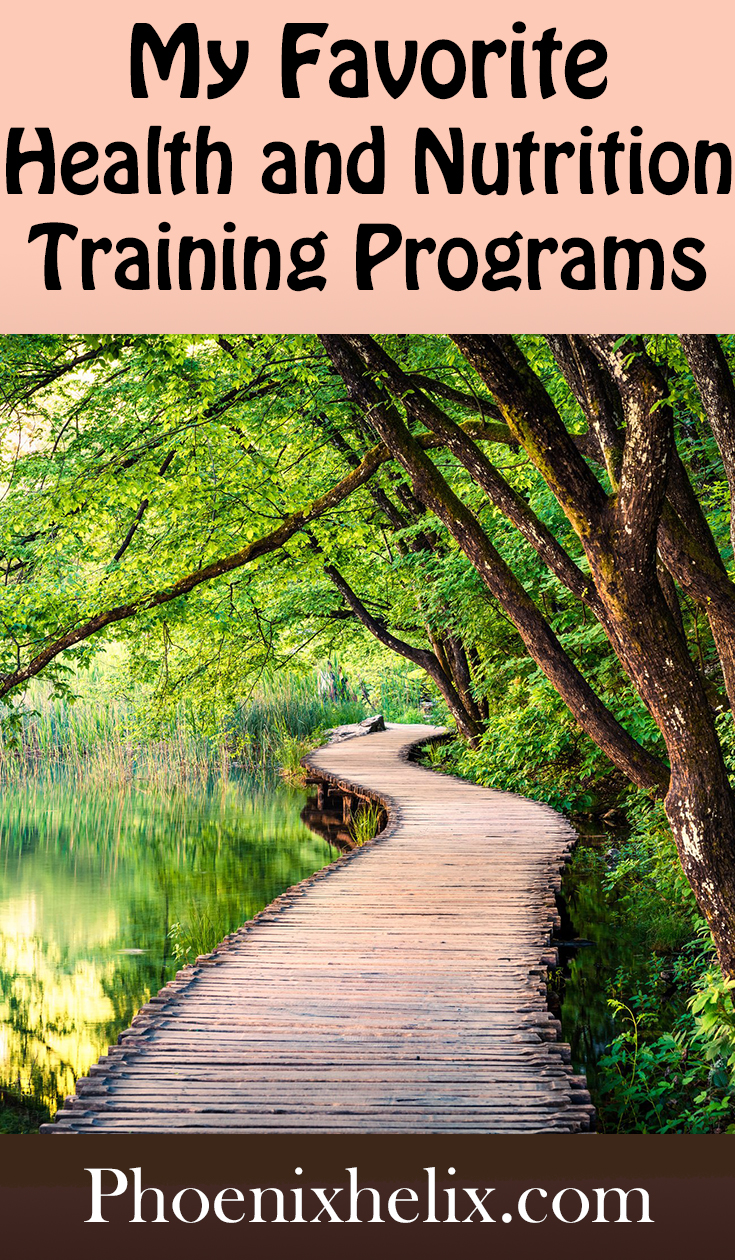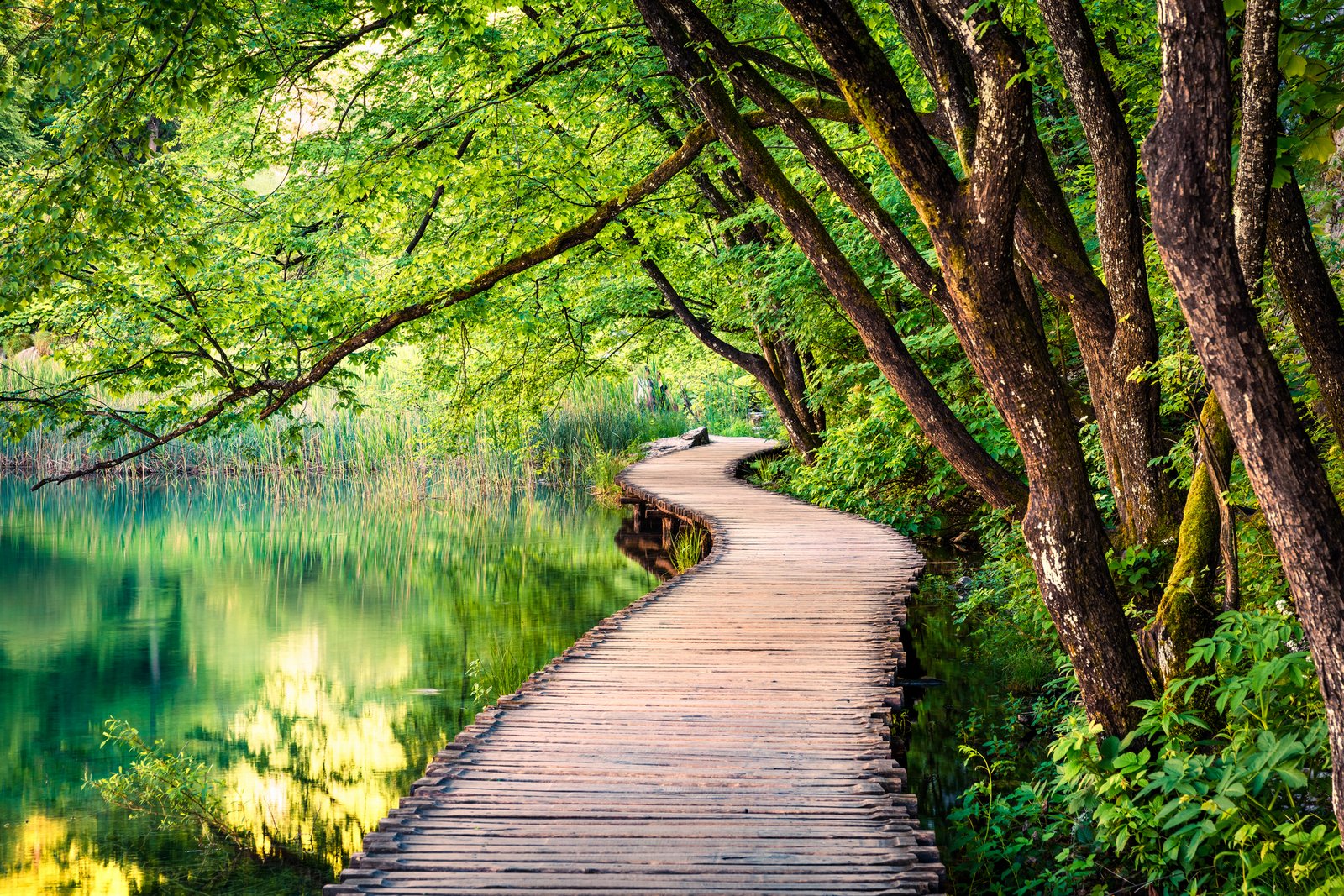 "Symptoms and diagnoses are where the light shines, but not where the solution lies. We need to look upstream and ask: Why are those signs showing up?"
~ Andrea Nakayama
---
When Your Own Healing Inspires a New Career
---
Getting an autoimmune diagnosis is often a terrifying moment. It's a lifelong label with no cure. Doctors do their best to help us with the tools they have available, but they aren't trained in the art of nutrition, stress management, lifestyle modifications, mind-body techniques – any of the things we can do to help ourselves. In fact, they often tell us there's nothing we can do but adjust to a limited life. Thankfully, there's a global movement of people who know otherwise. I started this website to share my own experience, but also to connect with and be inspired by others. There may not be a cure for autoimmune disease, but the choices we make every day can have a powerful impact on how we feel.
When you've had that experience – when you feel the direct connection between your choices and your autoimmune health – it's incredibly empowering. As symptoms reduce, pain diminishes, and you regain abilities you thought were lost forever, it's natural to want to help others do the same. Yet, transformation isn't simple. Diet and lifestyle changes can be hard to make and maintain, which is why health coaches are needed. Autoimmune disease is complex, and sometimes the basics aren't enough. We need troubleshooting from a professional who knows more than we do. That's why functional nutrition counselors are needed.
I think the best health and nutrition professionals are the ones who have been at rock bottom, who have a deep empathy for what their clients experience, and understand the challenges of sustaining healthy habits over time. If that's you, I want to share the two programs I believe are the best path to that new career.
---
ADAPT Health Coach Training
---
What is a health coach? It's the person we all wish we had on our side. They care about you and support you without judgment. They're excellent listeners, and they believe in your ability to change. They inspire and motivate you. And last, but not least, they provide guidance and accountability for the changes you choose to make. Doesn't that sound like a wonderful person and a very cool job?
Who is Chris Kresser? The quality of a training program is directly linked to the quality of its creator. The two programs I'm featuring today were developed by master teachers. Chris is a globally recognized leader in the fields of ancestral health, paleo nutrition, and functional and integrative medicine. He is the creator of ChrisKresser.com, one of the top 25 natural health sites in the world, and the author of the New York Times bestseller, The Paleo Cure. Before becoming a functional medicine practitioner himself, he suffered ten years of chronic illness which conventional medicine failed to treat. It was an ancestral lifestyle combined with functional medicine that turned his health around. Chris started the Kresser Institute, because he knew that the rise of chronic disease needed a new kind of health professional to meet it. In the future, he believes every doctor's office will have a health coach on staff. Many functional medicine physicians already do! In the meantime, he teaches students how to successfully build a private practice, helping clients with chronic illness start their journey back to health.
How is the program structured? It's a year-long online program, and no travel is required. You can take this training from anywhere around the world. For the first six months, you'll learn the art and practice of functional health coaching, ancestral nutrition and lifestyle, and professional development. For the second six months, you'll get hands-on experience coaching real people. It's a combination of video-based and written instruction. There are also live weekly sessions with the instructors, as well as a live monthly Q&A with Chris. And there's an online platform that connects you with your fellow students, so you can provide support for each other.
What's covered in the curriculum? Coaching skills, positive psychology, empathic communication, motivational interviewing, stages of change, mindfulness, nutrition fundamentals, personalizing the paleo template, lifestyle and behavior modification, food preparation and shopping, recommendations for specific conditions, professional development, health coaching as a career, collaborating with healthcare providers, facilitating groups, and setting up a private practice. It's a very thorough program.
What makes this program unique? Some health coaching programs focus on business skills and motivational psychology alone, providing little to no foundation in actual health principles. This is because they're trying to appeal to all audiences. When they talk about nutrition, they sometimes share up to 100 different diets. This dilutes the education. What I love about the ADAPT Health Coach training is that it's based in an ancestral philosophy, sharing the science behind the paleo diet that worked for you, and teaching you how to personalize it for each client.
How can you learn more? Click here for all the details.
---
Full Body Systems Functional Nutrition Training
---
What is a functional nutrition counselor? They help people overcome healing plateaus. They're compassionate counselors and expert troubleshooters. They're not doctors; they don't diagnose or prescribe. Instead, they're like health detectives, helping you uncover the root causes to your illness. What health history made you vulnerable to disease? What factors are acting as obstacles to your health right now? What makes you feel worse? What makes you feel better? What are your deepest pains and challenges? What are your hopes and goals? They help people see their life and health through a wider lens, and they're experts at personalizing interventions. They don't treat clients according to one formula. There's a deep understanding that every patient is unique, and the recommendations should be unique as well.
Who is Andrea Nakayama? Andrea is a world-renowned functional medicine nutritionist, educator, and speaker, whose mission is to change the way we do healthcare by empowering patients to reclaim ownership over their own health. Her unique way of working with patients often leads to results where other practitioners hit dead ends. She is regularly consulted by doctors as the nutrition expert for their toughest cases. No matter how complex the problem, Andrea brings hope. She was recently awarded both the Impact Award and Service Award by the National Association of Nutrition Professionals. Like most people who are passionate about health, Andrea has a deeply personal inspiration. Her husband was diagnosed with terminal cancer when she was pregnant with their first child. She dove into research on nutrition and lifestyle and helped him extend his life two years past the original prognosis, giving him the chance to know their son. During that time, she herself developed Hashimoto's disease, and she drew on the same knowledge to support her own health. Her husband's death was a turning point for her. She said she had a choice — to let this tragedy define her life in a purely negative way, or to find the opportunities hidden within. She chose the latter, and has spent the last two decades helping patients optimize their health, and teaching practitioners the methods that lead to greater success.
How is the program structured? This is also an online program, and no travel is required. It's self-paced and most people complete it within 8-10 months, but you have lifetime access to the materials. The training is divided into seven segments: digestive, immune, urinary, cardio, endocrine, neuro, and reproductive. You'll gain detailed knowledge of all the systems in the body, how they interact, how problems develop, and which specific diet and lifestyle interventions are the most helpful. The lessons are a combination of audio and written instruction. There are live Q&A's with Andrea, live study groups, and over 45 guest health expert interviews. There's also a forum where you can ask questions 24 hours a day, connecting with your fellow students and also receiving mentorship from Andrea and her team of functional nutritionists.
What's covered in the curriculum? It begins with the foundation of building therapeutic relationships, effectively using the functional nutrition matrix, focusing on root cause resolution, and learning the foods, supplements, and lifestyle practices that promote both targeted and whole-body healing. Then within each body system, you'll learn potential areas to troubleshoot. This includes Digestive troubleshooting such as gut dysbiosis, leaky gut, parasites, infections, candida, and acid reflux. Immune system troubleshooting, including allergies, food sensitivities, inflammation, autoimmunity, and cancer. Urinary troubleshooting, including water retention, bloating, UTI's, interstitial cystitis, kidney stones, and kidney disease. Cardiometabolic troubleshooting, understanding cholesterol and lipid levels, how statins work, the role of dietary fats, and lifestyle supports for cardiovascular disease. Endocrine troubleshooting, including blood sugar balance, metabolic syndrome, insulin resistance, diabetes, adrenal fatigue, insomnia, and hypothyroidism. Neurological troubleshooting, including ADHD, autism spectrum disorders, dementia, Alzheimer's, concussion, stroke, depression, anxiety, issues with memory and concentration, and the gut-brain connection. Reproductive troubleshooting, including PMS, PCOS, fibroids, endometriosis, infertility, pregnancy, and menopause. As you can see, this is an advanced training! But Andrea's a gifted instructor, and she teaches this curriculum in a clear, understandable way, which you can then apply in your practice.
What makes this program unique? As I said earlier in this blog post, the quality of the class is directly linked to the quality of its creator. Andrea has a very effective method of working with complex medical cases, and through this program, she trains others in that skill. It's a masterclass in applying nutrition and lifestyle support to reverse chronic disease. It helps you break through formulas to find personalized programs that work. This doesn't mean every client can be cured, but it does mean every client can be helped.
How can you learn more? Click here for all the details.
---
Which Program Is Right for You?
---
If you're new to a health career, the ADAPT Health Coach training is the perfect choice. It lays a strong foundation for understanding how diet and lifestyle choices impact health, and how to motivate people to make long-lasting positive changes.
If you're already a healthcare practitioner and want to get better results with your clients, the Functional Nutrition training is for you. It is also possible to jump straight to this class if its curriculum truly resonates with you. They don't require prior training, but be aware that it is a lot of science, and many of the students are already health coaches, dietitians, nurses, doctors, chiropractors, acupuncturists, and other health professionals who want to take their practice to the next level.
---
Disclaimer
---
This isn't a sponsored blog post. I don't do those. However, this website is supported through affiliate relationships. What does that mean? Instead of running ads that interrupt your reading experience, or allowing brands to publish directly to my blog, I choose the companies and programs I want to work with. I research them thoroughly, and I only choose ones that align with the mission of this website: helping people with autoimmune disease live their fullest and healthiest life. If you register for one of these trainings through the links above, I do get a commission. It doesn't increase your price it all; it simply supports my work and my website. All of the nutrition and training programs online have affiliate programs, and there were a lot of choices. I could have done a post quickly listing all options with links to every one. Instead, I chose the two that I believe offer the highest quality education. May you thrive in your new career!
Credit: image at top of page purchased from iStock.