Link Love: Traveling on a Healing Diet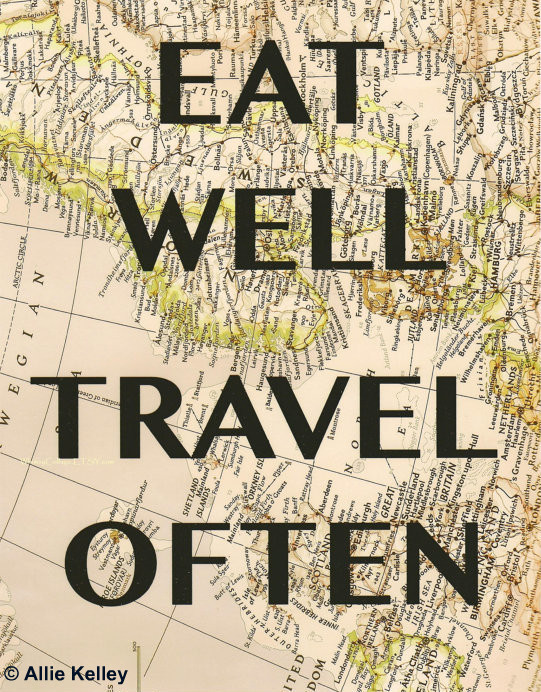 When you're on a healing diet, that's easier said than done. Thankfully, many people have walked this path before us, and were kind enough to light the way:
My Travel Articles
Other AIP Articles
Other GAPS Articles
Restaurant Resources
International Travel
Special Travel Circumstances

The take home message? Don't be afraid to travel. It takes planning if you're on a healing diet, but the reward of travel is well worth it.
~~~
Art Credit: A huge thank you to Allie Kelley for giving me permission to use her artwork at the top of this post. If you love it as much as I do, she's selling prints through her Etsy shop at a 25% discount. Just enter the code EATWELL.
~~~
This post is linked to the following blog carnivals:
Whole Food Friday, Fresh Bites Friday, Sunday School, Natural Living Monday, Make Your Own Monday, Fat Tuesday, Family Table Tuesday, Healthy Tuesday, Scratch Cookin' Tuesday, Traditional Tuesday, Tuned-In Tuesday, Waste Not Want Not Wednesday, Well Fed Wednesday, Allergy Free Wednesday, Whole Foods Wednesday, Party Wave Wednesday, Wildcrafting Wednesday, Real Food Wednesday, Tasty Traditions, Simple Lives Thursday, Paleo Rodeo, Wheat Free Wednesday, Wellness Wednesday,