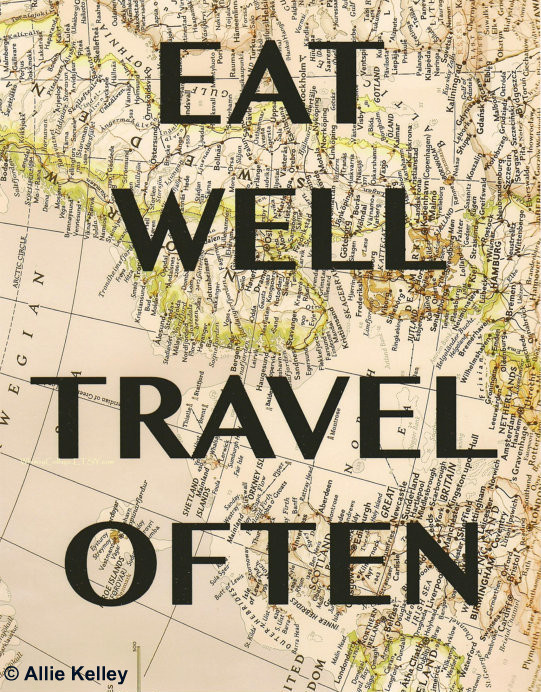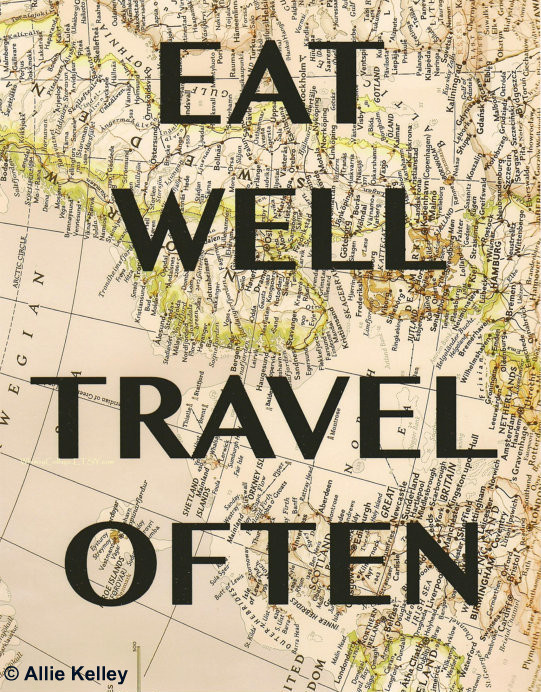 My Travel Articles and Podcasts
Tips from Other Paleo AIP Bloggers

Restaurant Resources
Here's a list of Paleo Restaurants worldwide. Let's hope this is a growing trend!
Find Me Gluten Free is an iphone app that helps you find gluten-free restaurant options throughout the USA.
The Eat Well Guide helps you find organic and sustainable food on the road – everything from ethical restaurants to farmers markets.
---
Credit: A huge thank you to Allie Kelley for giving me permission to use her artwork at the top of this post. If you love it as much as I do, she's selling prints through her Etsy shop.