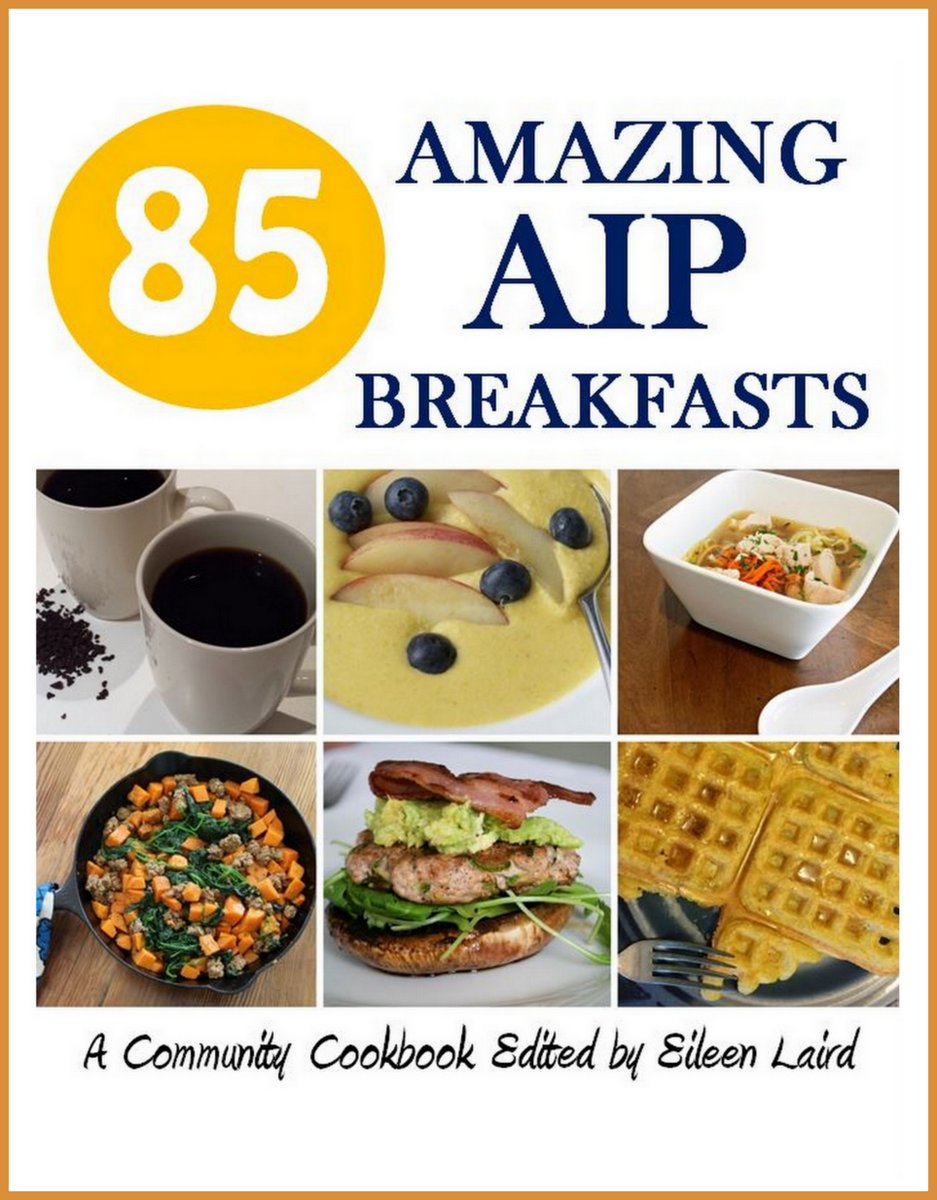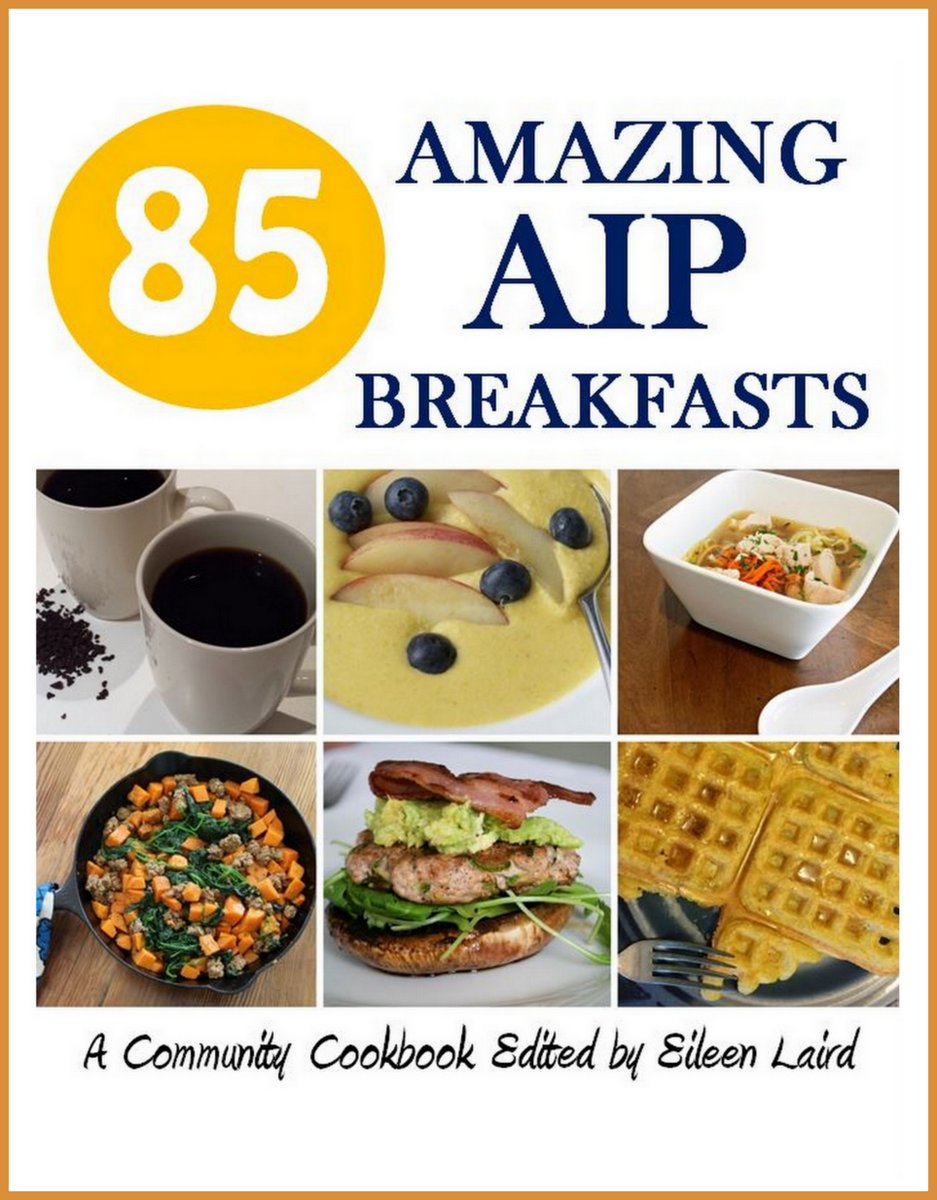 85 Delicious Answers to the Question:
What Can I Eat For Breakfast?


The AIP can be life-changing, allowing us to reverse autoimmune disease and reclaim a healthy, full and joyful life. It's a powerful protocol, which is why more and more people are giving it a try. However, it can also come as shock when you see the list of food restrictions. Breakfast is often the toughest meal to re-create, when we're used to eating grains, dairy and eggs for breakfast. None of those are allowed on the AIP, so what are we supposed to do? This e-cookbook makes the transition to the AIP much easier, by giving you 85 delicious ways to start your day.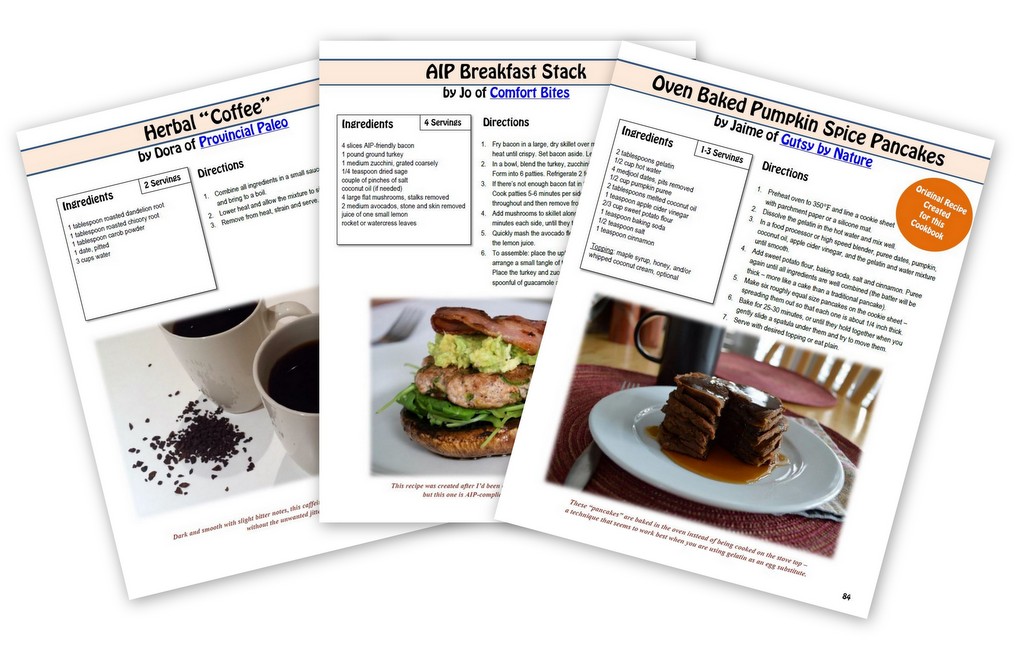 What Makes This E-Cookbook Special
Written By People With Autoimmune Disease: 26 AIP bloggers joined together to create this e-cookbook. Every one of us has done the autoimmune protocol ourselves and experienced its positive effect on our health. We want to help you do the same.
Paleo Mom Approved: Dr. Sarah Ballantyne (aka The Paleo Mom) is the leading expert on the AIP. She reviews new cookbooks to see if they meet the current version of the protocol. She has given this book her seal of approval. She's even one the recipe contributors!
6 Recipe Categories: Beverages, Bowls, Soups, Skillets, Patties and Pancakes.
Recipes Include grain-free "cereals," delicious stir-fries, smoothies, coffee alternatives, 14 different flavors of meat patties, pancakes, waffles, nourishing soups, and more. You will never be bored for breakfast, with this e-cookbook. To see the complete recipe list, click here.
Additional Special Diet Modifications: Over half the recipes in this e-cookbook can be easily modified for Low-FODMAP, Low-Histamine, GAPS/SCD and Coconut-Free diets. (Charts are included at the back of the book.)
PDF Format: Able to be read on any computer or smartphone with a free, downloadable PDF reader. And it's formatted on 8-1/2×11 paper, so it's easy for you to print at home, if you prefer a paper copy.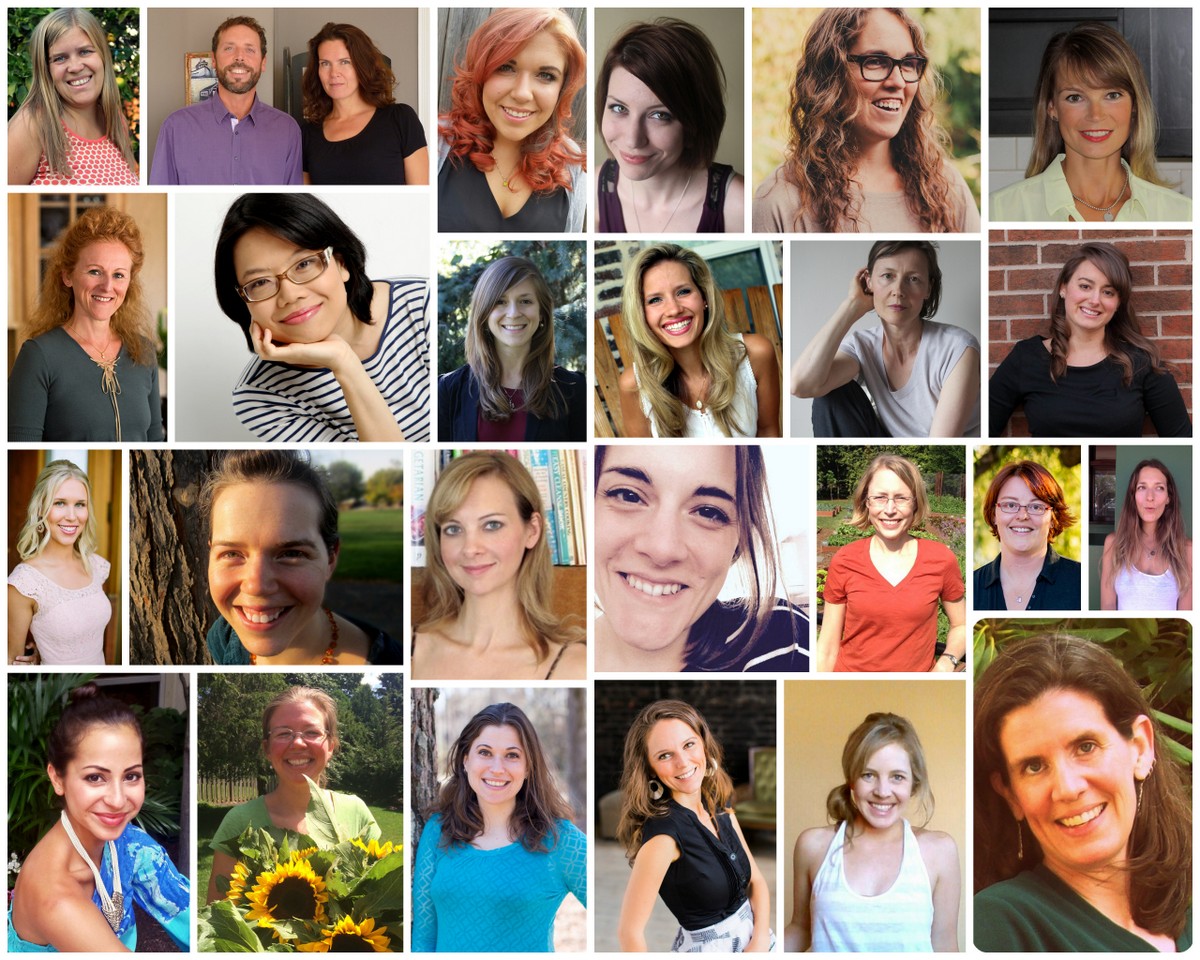 Testimonials
"If I would have had this resource when I switched to the AIP, I am very sure that the transition would have gone much more smoothly, not only for me but my family as well. They went through the 'AIP ride' with me, and it wasn't an easy one for any of us. Breakfasts were the hardest, because I was so focused on what I couldn't eat. Also, as a mother of two young boys, I didn't know how to make meals during busy mornings that were quick, compliant, and healing for my body. This cookbook changes all of that. You can focus on all the delicious food that you CAN eat, and the easy to follow recipes will take the rest of the guess work away. This is going to help people!"
~ Vanessa Colleran, Nutrition Coach and former author of the blog, True North AIP
"If I had a time machine, one of the first things I would do would be to take this e-book back 18 months and gift it to myself, it's such a useful resource! When I first started the AIP I had a number of additional intolerances which made it difficult to follow recipes. This book not only contains 85 drool-worthy breakfasts, it details how to modify over half of these to specific protocols/intolerances. Now you can have your pancakes and eat them too!"
~ Rory Linehan, former author of the blog, The Paleo PI
"In a Western Society we are so accustomed to having grains and dairy as part of our breakfast that when we embark on a diet that may omit them, we can often struggle with finding replacement foods. This can often derail us! This is a fantastic resource for anybody wanting to change their breakfast dynamic but also an incredibly empowering resource for those following the AIP! I will be providing this resource to all of my clients moving forward."
~ Emma King, former Health Coach and author of the blog, Conscious Autoimmunty.
"Hi, I'd like to thank you so very much for your recipe books! When I went AIP, your Breakfast recipe collection was so diverse that I was able to spend my first confusing two weeks living off of your breakfast recipe book alone! Such a huge blessing. I am now closer to 3 months into the AIP diet and have diversified my recipe base, but your recipe book still remains at the core of my diet. Thank you also for the reintroduction book. It is really making things a lot easier."
~ Denise Lamothe Wright, blog reader
Why Wait? Download Your Copy Today.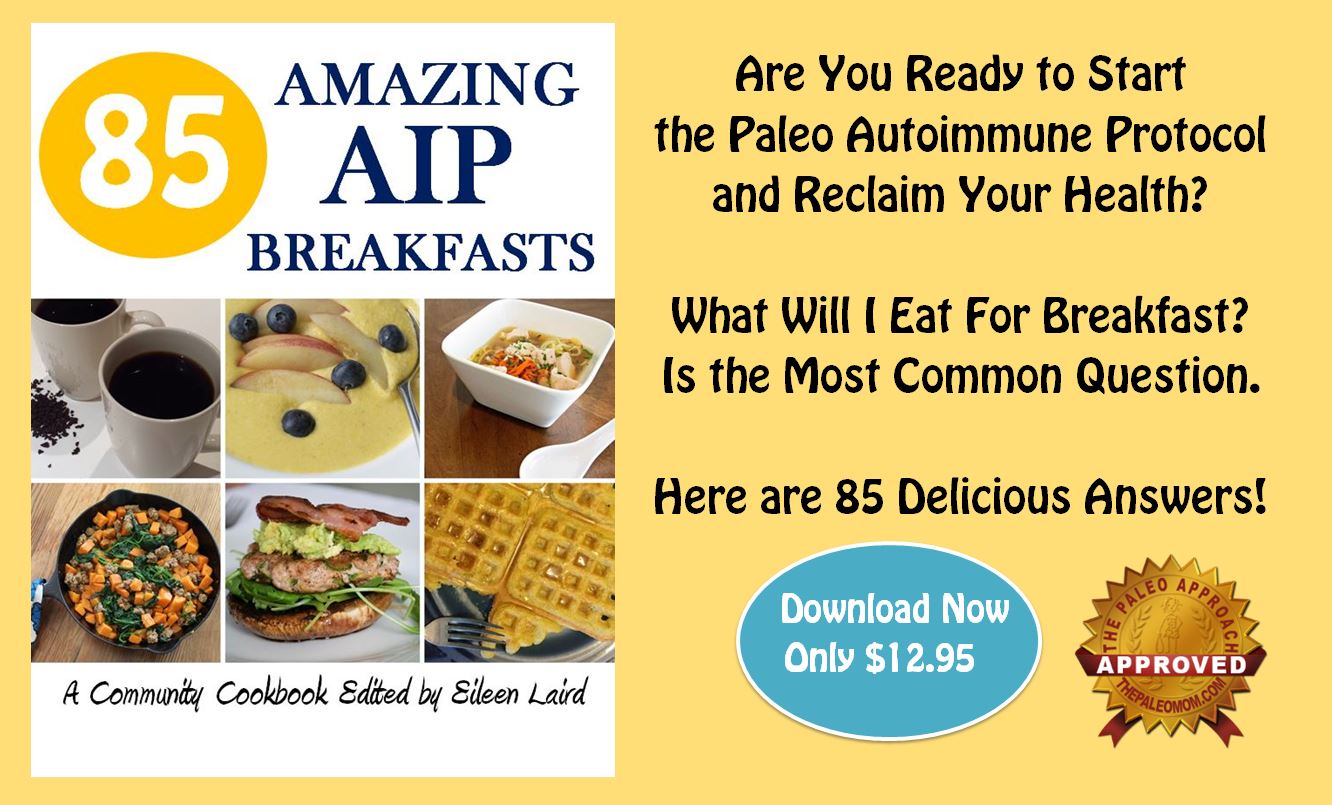 If you have any trouble downloading or reading your new e-book, click here.