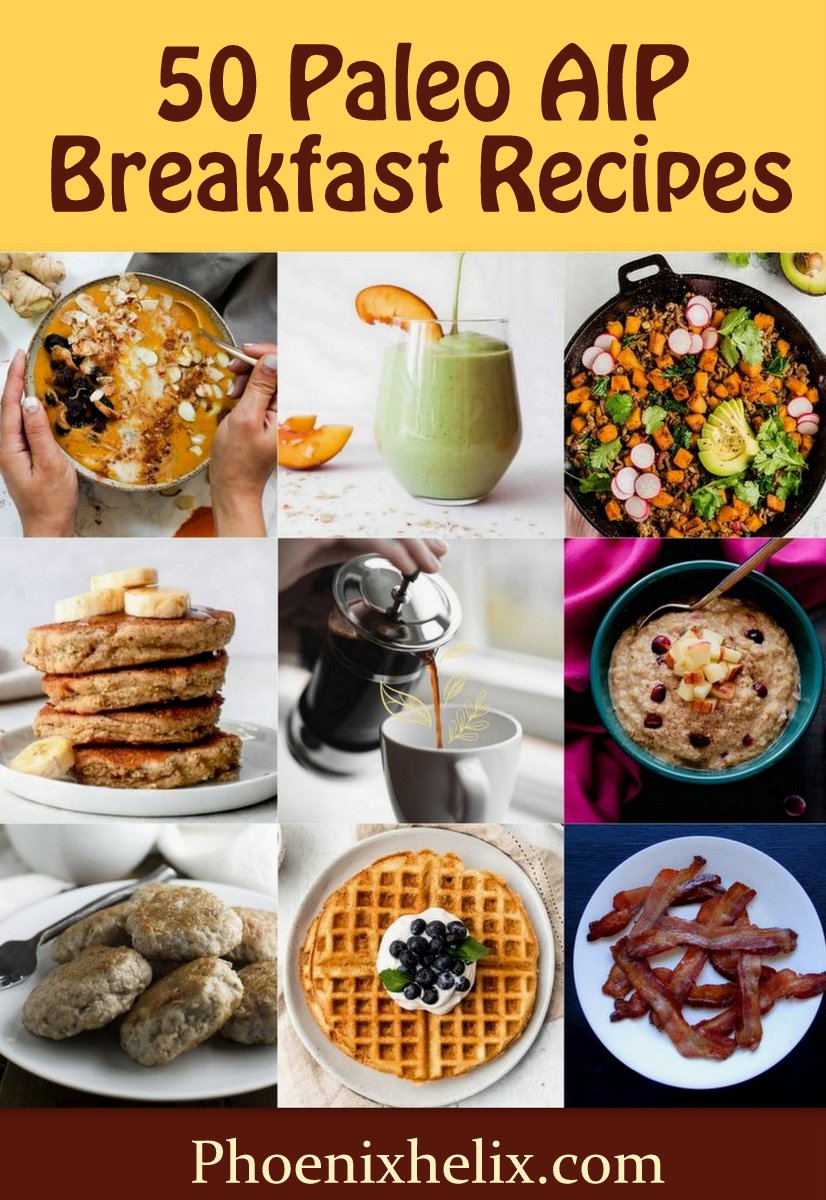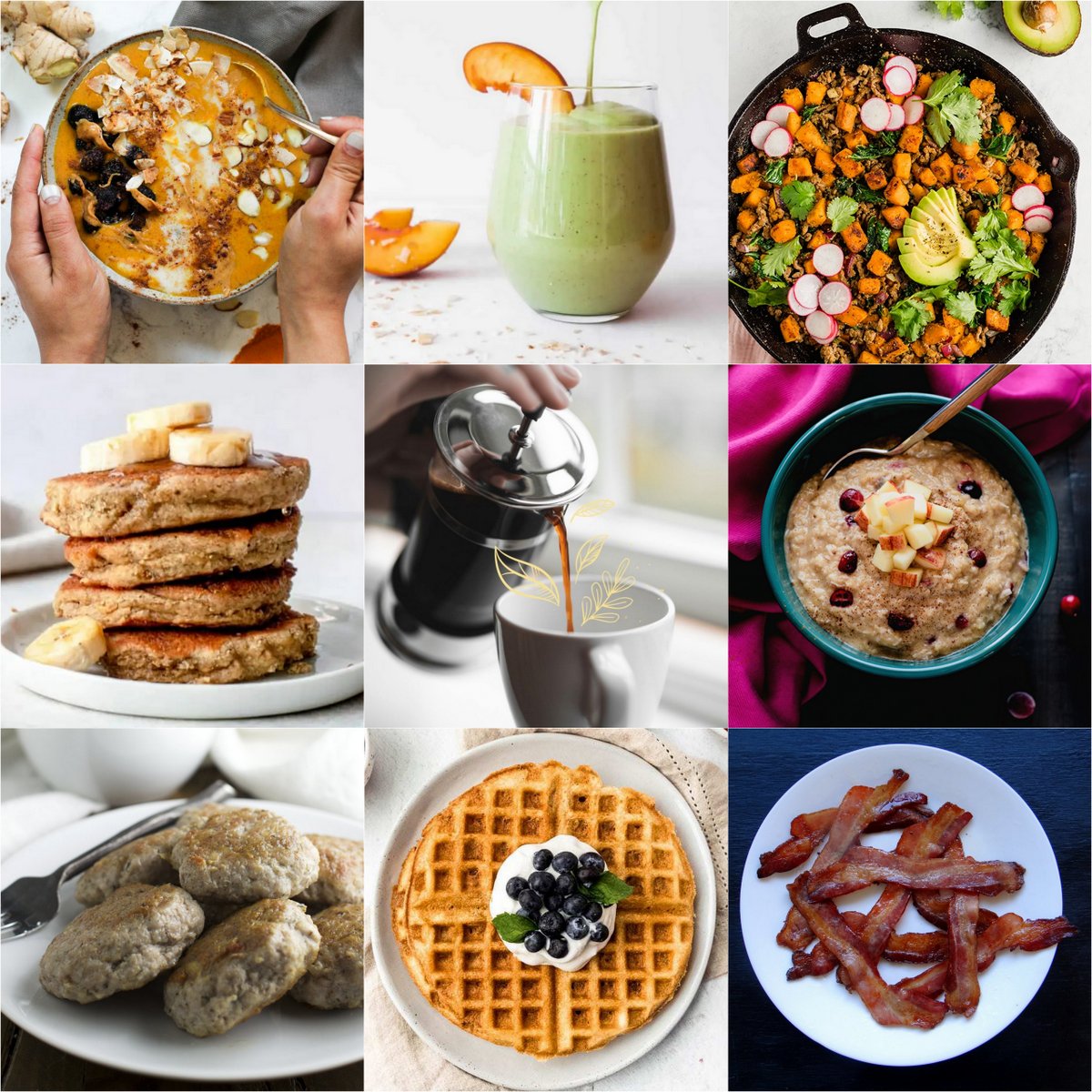 "When you wake up in the morning, Pooh," said Piglet at last,
"what's the first thing you say to yourself?"
"What's for breakfast?" said Pooh. "What do you say, Piglet?"
"I say, I wonder what's going to happen exciting today?" said Piglet.
Pooh nodded thoughtfully. "It's the same thing," he said."
~ A.A. Milne
---
What Can I Eat for Breakfast on the Paleo Autoimmune Protocol?
The Paleo Autoimmune Protocol (AIP) can be life-changing, reducing inflammation and autoimmune symptoms and helping us reclaim a vital and joyful life. However, the elimination phase is intimidating! For many of us, it removes all the foods we used to eat, especially for breakfast. When eggs, grains, and dairy are off the table, what on earth can you eat? I have 50 delicious answers to that question! One beneficial side effect of the AIP is that it expands our view of food and meals. It breaks through lifelong food ruts that didn't serve our health, and encourages us to try new foods that not only help us feel better, but often taste better, too.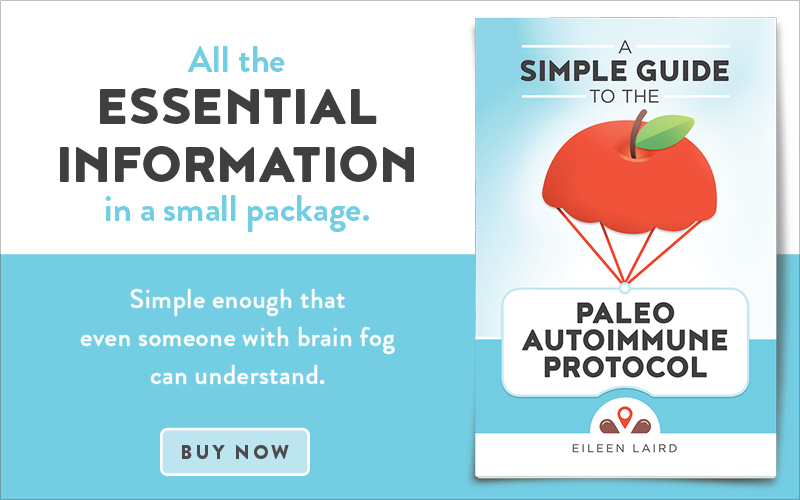 Paleo AIP Breakfast Soups
If you're new to the idea of soup for breakfast, prepare to be converted! While it's an uncommon choice in the United States, in many countries it's traditional to start the day with soup, and once you try it, you'll know why. It's nurturing, nourishing, and satiating. The first recipe below is what I ate for breakfast when I first went AIP back in 2013. Since then, I've successfully reintroduced eggs back into my diet, but that soup recipe is still my favorite way to start the day.
Paleo AIP Breakfast Smoothies
Smoothies are delicious and when done right, can be very nutritious. However, when done wrong, they put us on a blood sugar rollercoaster which harms autoimmune health. If you like the idea of starting your day with a smoothie, make sure your smoothies work for you instead of against you.
Paleo AIP Breakfast Skillets
Skillet meals are a great way to use up leftovers, but you can also quickly cook fresh ingredients, and the variations are endless.
Paleo AIP Breakfast Proteins
These recipes are easy to batch cook and freeze for fast meals in the morning. Most of these recipes can be doubled or tripled. Just put a small piece of parchment paper between patties before you freeze them, and they'll be easy to grab and reheat. Serve these with a smoothie or some veggies for a complete meal.
Paleo AIP Breakfast N'Oatmeals
Are you used to starting your day with oatmeal and you miss that comforting texture? Here are AIP versions that maintain that feeling and add a nutrient-dense boost!
Paleo AIP Weekend Brunches
You don't have to miss out on a special breakfast just because you're following the Paleo Autoimmune Protocol. Here are AIP versions of your old favorites! Health tip: For the dessert-style breakfast recipes, add some protein alongside to keep your blood sugar stable.
Paleo AIP 'Coffee'
One of the toughest things to give up on the elimination phase of the AIP is coffee. Thankfully, Sip Herbals has a complete line of AIP-friendly coffee substitutes: original, dirty chai, mocha, salted caramel, and seasonal flavors as well. You don't have to give up this part of your morning ritual.
Making Your Paleo AIP Breakfast Easier: Freeze and Reheat
You May Also Be Interested In
---
This recipe roundup was first published in 2021 but is updated annually. Last update 9/7/23.
---