This post may contain affiliate links. Click here to see what that means.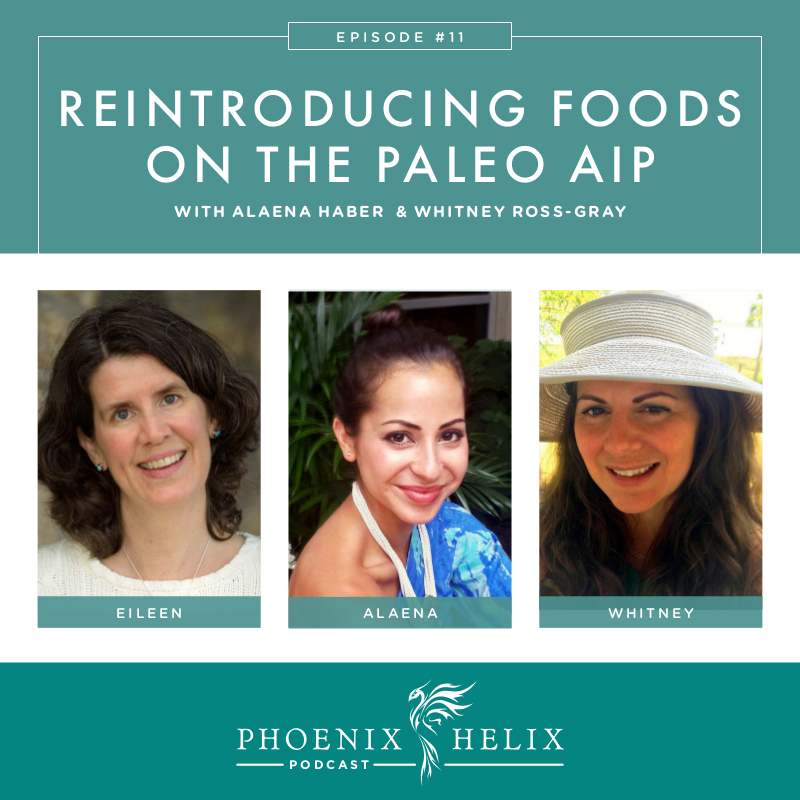 The Two Most Common Mistakes People Make with Reintroductions
Not doing them at all. Strict AIP isn't meant to last forever. The Paleo Autoimmune Protocol (AIP) has two phases: (1) Elimination and (2) Reintroduction. Some people make the mistake of thinking the elimination phase is meant to last forever. While that phase is incredibly important for healing, it's designed to be temporary. Once our autoimmune symptoms improve, we are meant to expand our diet again. Reintroductions are the slow, careful process of figuring out which foods are safe for you to eat again.
Rushing the process and reintroducing too many foods at once. Truth talk: the AIP is hard to do. A lot of people white-knuckle their way through the elimination period and then rush the reintroductions, because they miss these foods so much. Unfortunately, this muddies the experiment. If you get an inflammatory response, you won't know which food caused it, putting you back at square one. The reintroduction process is scientific self-experimentation at its finest, and you want to do it right, because you don't want to have to repeat the elimination step.
In today's podcast, I'm joined by Whitney Ross-Gray from Nutrisclerosis and Alaena Haber from Grazed and Enthused. We talk about the reintroduction process: when to start, how to do it correctly, and share our experiences about which foods we've each added back into our diet.
Listen to the Show
There are three ways to listen:
You can subscribe to my podcast through iTunes.
You can listen through Stitcher.
You can also listen to the episode right here through the play bar at the bottom of this post. If you subscribe to my blog by email, you'll got notified of future episodes.
Show Notes
Intro (0:00)
Meet Our Guests (0:51)

Whitney Ross Gray is the blogger behind Nutrisclerosis. Whitney was diagnosed with multiple sclerosis in 2007. She declined medication and her health also declined to include: vision trouble, neuropathy, bladder urgency, leg weakness, muscle spasms, sexual dysfunction, brain fog, fatigue and weight gain. When she started having difficulty walking, that was her "wake up call." She embraced the paleo autoimmune protocol (AIP) in 2010, and within one year, most of her MS symptoms disappeared. All that remains is some minor vision loss, difficulty jumping, and occasional bladder urgency. Following the paleo diet and lifestyle for five years, Whitney knows what it takes to stick with it long-term, and has also experienced falling to the temptation of going off-diet and feeling symptoms return. This motivates her to maintain her healthy lifestyle.
Alaena Haber is the blogger behind Grazed and Enthused. She was diagnosed with Hashimoto's at age 19, when she experienced severe anaphylatic reactions to foods that prior to that moment had been fine for her to eat. It was her allergist who first looked at her thyroid function, when her allergy tests came back negative. In spite of going on thyroid medication, she developed a wide range of symptoms including daily headaches, digestive issues, back pain, fatigue, swelling, moodiness, irregular menstruation, anemia, and hand spasms. She went paleo in 2010, and that alleviated much of her pain and fatigue, but her digestion worsened, culminating in severe abdominal pain and scary weight loss. In December 2013, she embraced the AIP. Within 2 days, she felt 90% better. Now, all of her symptoms are gone, with the exception of hormone imbalance. She's working with a functional medicine practitioner to restore her fertility (infertility and autoimmunity often go hand in hand.) Alaena also talked about why most people with Hashimoto's do best with a combination of diet and thyroid medication, and why diet alone isn't enough (nor is medication alone).

What Are Food Reintroductions? (22:53)

An elimination/provocation protocol is the gold standard for identifying food intolerances.
You eliminate foods until your autoimmune symptoms start to improve (a minimum of 30 days). Then you reintroduce them, one at a time, to test your body for tolerance. It's a powerful way to communicate with your body about what foods nourish you and what foods harm you. I've written a complete guide to this process which you can find here.

How Long Should You Wait Before Reintroducing Foods? (24:20)

The minimum time is 30 days. The maximum time is never. We all need to choose our own timing within that window. Wait until your autoimmune symptoms have improved enough that you have a clear baseline for testing for food reactions. Don't wait so long that you're tempted to binge and reintroduce a whole bunch of foods at once.
Whitney waited 18 months, but she did a "looser" version of the protocol. Back in 2010, there was very little written about the AIP, so she removed the big offenders (dairy, nightshades, nuts/seeds) but continued to eat chocolate, spices and alcohol occasionally. Sugar was actually her first reintroduction, sneaking back in through cravings. From there, she did more systematic reintroductions for the next year.
Alaena tried reintroducing chocolate at 3 months, because it was the food she missed the most. She had a negative reaction, because her body hadn't healed enough. At 6 months, she was able to reintroduce chocolate successfully.
Eileen began her reintroductions at 6 weeks, because the mental/emotional pressure of the restrictions were making her think about binging on non-paleo junk food. She chose to do reintroductions instead. Having been paleo for 6 months before that, a lot of healing had already happened, and she took another 6 months to complete the reintroduction tests slowly and carefully.
If you are struggling emotionally on the AIP, there are more resources available now than when I did the protocol 2 years ago. Join the online support communities, so you don't feel alone. Cook a wide variety of delicious AIP recipes, so you don't feel deprived. The AIP Recipe Roundtables are a  great resource.

The Reintroduction Process (37:28)

We talked about this in detail on the podcast: (1) The steps to take (2) How to choose which foods to reintroduce first (3) The difference between a strong negative reaction, a subtle negative reaction, and a successful food reintroduction. (4) Personal examples.
Check out these resources for more information:

What Foods Have We Personally Been Able to Reintroduce? (50:36)

Whitney has reintroduced white rice, egg yolks, butter, and occasional nuts & seeds.
Alaena has reintroduced fresh legumes, fruit-based spices, chocolate, and occasional coffee.
Eileen has reintroduced eggs, chocolate, white rice, fruit-based spices, seed-based spices, nut oils, occasional nuts/seeds, occasional fresh legumes, and a bimonthly glass of wine.

Outro (1:01:29)
Spreading the Word
If you like the podcast, please leave a positive review in iTunes or Stitcher. It would mean the world to me, and also helps others find the podcast and learn about their potential for healing. Instructions using your iPhone: (1) Click the purple podcast icon. (2) In the lower right corner, click the magnifying class. (3) Type Phoenix Helix in the search box. (4) Click the podcast cover in the lower left. (5) Click the center tab: Reviews. (6) Click on the phrase: Write a Review. (7) Fill out the stars, title, and text for the review itself. (8) Click Send. (9) Thank you! Positive reviews give the podcast a higher search ranking in iTunes, helping people find it and letting them know it's a quality podcast and worth their time to listen.
Listen to the Show
There are three ways to listen:
You can subscribe to my podcast through iTunes.
You can listen through Stitcher.
You can also listen to the episode right here through the play bar at the bottom of this post. If you subscribe to my blog by email, you'll got notified of future episodes.
Podcast: Play in new window | Download
Subscribe: Apple Podcasts | Android | RSS
Have you checked out my books?