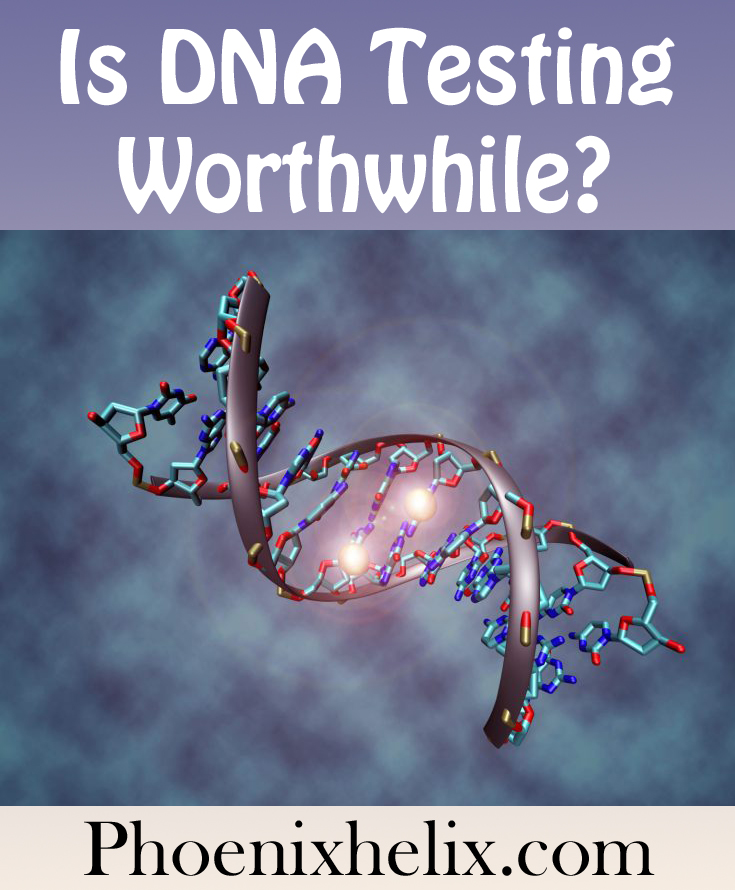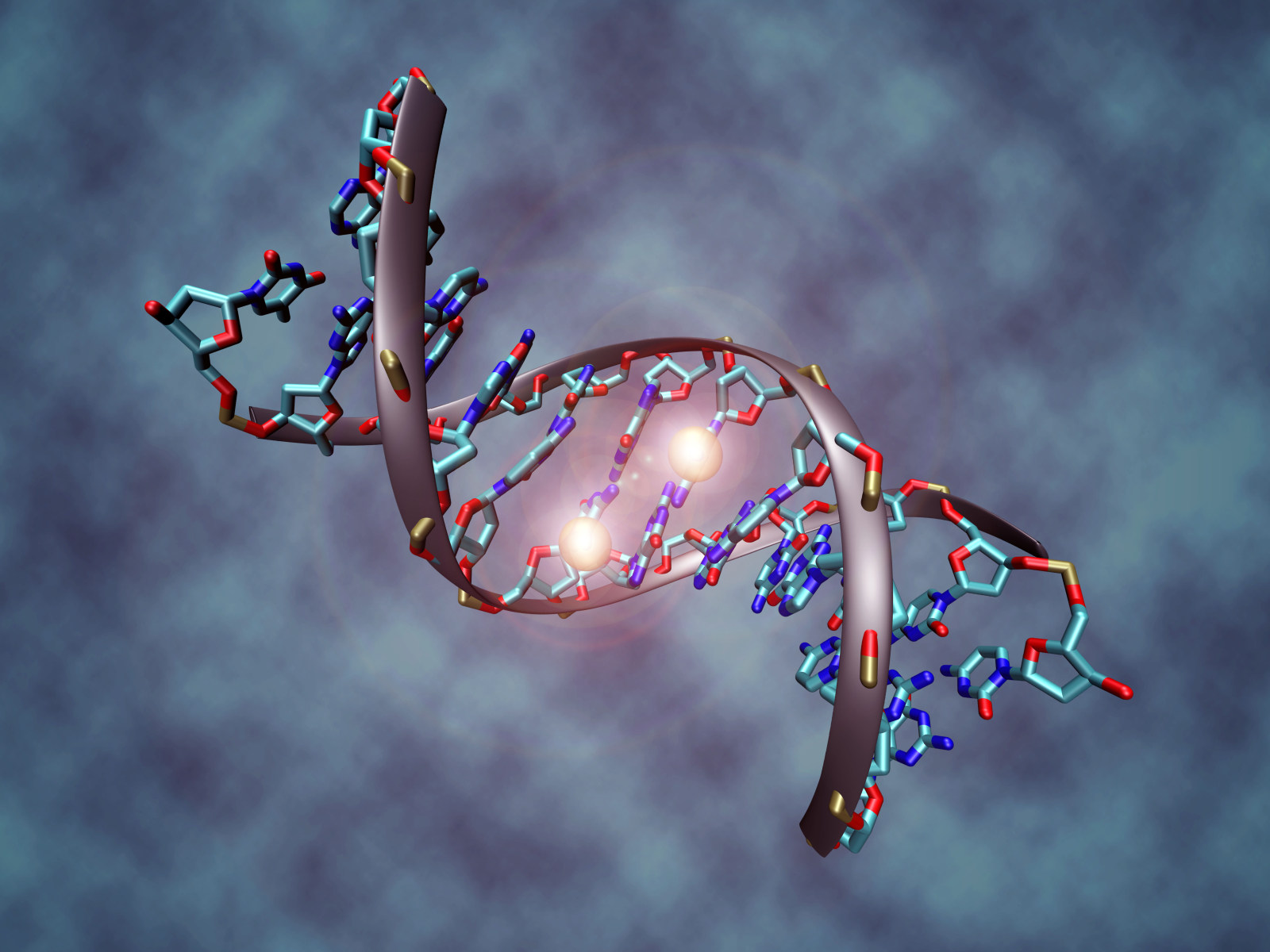 "Knowledge is proud that he has learn'd so much.
Wisdom is humble that he knows no more."
~ William Cowper
---
The Price vs. the True Cost
For $199, you can get your genome sequenced by 23andMe, and for just a little more money, you can get it computer-analyzed. The question is – when is this a good idea, and when is ignorance bliss?
What is Genetic Testing and How Does it Work?
DNA is present in every cell in our body, and it contains our unique genetic code. In addition to determining eye and hair color, it also contains information related to our health and where we might be vulnerable to disease. Genetic testing reads DNA with this in mind. It searches for SNPs, which are genetic mutations. That's a scary-sounding word, but every human being has SNPs and most of them are benign. If you have a SNP associated with disease, that doesn't necessarily mean you'll get that disease. In fact, healthy people have an average of 400 mutations for illnesses they don't have. This is important. There's a field of science called Epigenetics, which studies the environmental factors that cause our genes to be turned on and off. In fact, this is happening constantly in our body every day. That's the power of the paleo diet and lifestyle. When we eat healthy foods, spend time outdoors, prioritize sleep, manage our stress, and make time for joy, we turn off hundreds of inflammatory genes. Since inflammation is at the root of almost every disease, that's a powerful effect. When we do the opposite – eat junk food, burn the candle at both ends, and dwell in negativity, we turn those same genes back on again. So while this article is delving into the information we can learn through genetic testing, remember that whatever your results, you can influence your personal outcome.
The Pros of Genetic Testing
Sometimes knowledge is power, and you can make better decisions for your health based on that knowledge. Here are some examples:
Learning your methylation capacity. MTHFR sounds like a swear doesn't it? It refers to genetic mutations in our methylation pathways, which can impact cellular function bodywide. There is a strong correlation between this mutation and autoimmune disease. For example, if you learn that you have a double mutation (homozygous +/+) in the C677T gene, that reduces your methylation capacity by approximately 70%. You might still be managing fine at that level or it might be a roadblock to healing. You can work with a practitioner to find out.
Medication tendencies. Genetic testing can also provide information on your predicted response to certain medications – whether they will or will not work for you. That can be helpful information for your doctor to have.
Understanding your illness. When you see the genetic links to your autoimmune diagnosis, it can help explain why you developed that particular illness and take away some of the blame you might feel for your pre-diagnosis choices. While we aren't completely defined by our genes, we are influenced by them. If we have a high level of genetic risk for a disease it's much harder to prevent altogether than if we have just one or two mild mutations associated with it. However, even when we can't avoid a disease, we can often affect its severity. Always remember the power of epigenetics.
Information can be lead to prevention. If you discover that you are at high risk for diseases that you don't have, you might take steps in terms of testing to monitor that part of your health more closely. It also encourages you to continue doing everything you can to work the epigenetic factors in your favor.
Seeing the good news. It's also nice to see the positive genetic cards you've been dealt. Chronic illness can sometimes feel all-consuming and all we see is what's wrong. Seeing all of your positive and protective genes in your DNA provides some balance to your self-view.
Fun information. Lastly, genetic testing includes some fun and quirky information – everything from your percentage of Neanderthal genes, to genes for optimism, to whether or not you're easy to hypnotize.
The Cons of Genetic Testing
It can be overwhelming. When you see all of your genetic mutations and vulnerabilities listed out in a report, it can make you feel like a "hot mess". You can make the mistake of thinking you will get every illness listed, and that type of negative thought spiral is unhealthy – even inflammatory as I mentioned earlier in this article. Only order genetic testing if you know you can read that information from an objective, grounded and peaceful place. If you are prone to worry and anxiety, this type of testing probably isn't a good choice for you.
Another concern is privacy. The Genetic Information Nondiscrimination Act (GINA) prevents employers and health insurance companies from discriminating based on genetic tests. However, there are loopholes for other types of insurance carriers such as disability insurance, life insurance or long-term care insurance. All of them can reject you based on genetic tests. In addition, when you undergo this type of testing, it's stored online. And while 23andme gives you privacy choices regarding how that information will be shared with others, any information online can be hacked.
Prioritizing where you spend your testing dollars. While genetic testing is interesting, we cannot change our genes. So, when it comes to troubleshooting our health, there are other tests that can be more beneficial, by showing imbalances in our body that we can change. This doesn't mean you should never order DNA testing; but I don't recommend it as the first test you choose. You can find the tests that give you the best bang for your wellness buck in this article: How to Find a Good Functional Medicine Practitioner.
Your DNA Testing How-To Guide
If you've considered all of the pros and cons and decided you want to get your DNA tested, here are the steps:
My Personal Experience

I avoided getting tested for years, because I didn't want to obsess over my genetic inheritance. My father has dementia. I've already had one large genetic vulnerability manifest (rheumatoid arthritis). I didn't want to worry I would manifest more. But I believe in epigenetics and have felt its power in my own life. So, when I was no longer afraid, I ordered my DNA test. I discovered that I do indeed have some of the genes associated with Alzheimer's – not the worst profile, but not the best one either. However, research is showing that diet and lifestyle can have an impact, and I feel empowered by my current choices. My test also revealed some of the HLA autoimmune genes (no surprise). It was interesting to see that I had the potential for a variety of diagnoses – everything from Crohn's to lupus to diabetes. This is likely why many people develop more than one autoimmune disease, but RA was my biggest vulnerability, so it explained why that was the switch that got flipped in my body.
I also found that I had genetic mutations for many illnesses that I don't have. This is true for everyone! Rather than being frightened by this information, I felt reassured. We are more than our DNA. The healthier I live my life, the best chance I have of making the most of the genetic cards I've been dealt. Also, genetic information is often contradictory. One gene puts you at risk and another gene protects you from the same illness. Human beings are complex. Don't stress over every gene. For example, there are 51 genes associated with rheumatoid arthritis (not just one).
There was also some fun information I found out about myself:
I have a gene that's known for optimism, empathy, the ability to handle stress well, and the ability to read body language. I can't count the number of times my husband and I have been in a group gathering, and I can easily see who is in the middle of a fight, who is flirting, who is nervous, who is tired, and my husband remains blissfully unaware of it all.
I have the "picky eater" gene that correlates to children who don't like to eat vegetables, but whose taste buds change when they become adults. This totally happened for me! I love vegetables now, with one caveat – I'm still not a fan of Brussels sprouts.
I have more Neanderthal genes than the average person. It's therefore no surprise that the paleo diet and lifestyle appeal to me!
Final Advice
DNA testing isn't required for your health. It's an optional choice, and only you know if it's a good one for you. If you choose to be tested, realize that it's just one piece of your personal healing puzzle. Don't make medical decisions based on DNA reports alone. No matter what you decide, make the best choices every day in terms of diet and lifestyle. Use the power of epigenetics to express your optimal genetic potential.
You May Also Be Interested In
A version of this post originally appeared in my column in Paleo Magazine.
Credit: image at top of page from Christoph Bock via Wikimedia Commons.