Paleo Functional Medicine Practitioner Directories
This post may contain affiliate links. Click here to see what that means.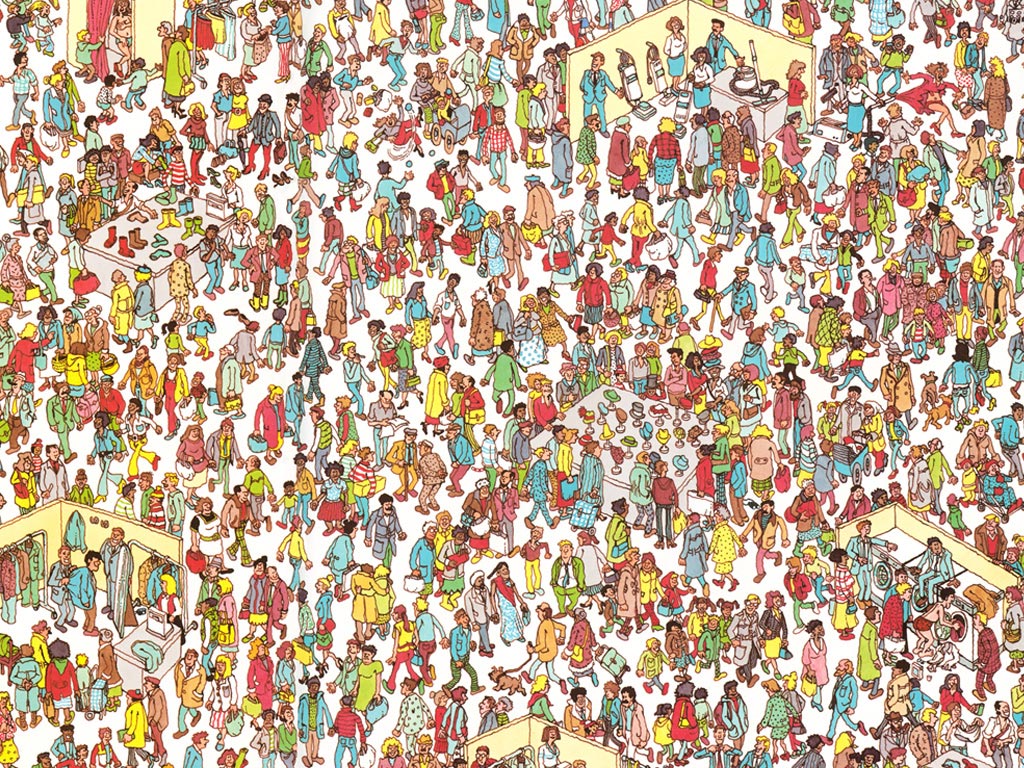 "I do not want the peace which passeth understanding.
I want the understanding which bringeth peace. " ~ Helen Keller
The Search
Finding a healthcare team that understands "food is medicine" can be as hard as finding Waldo in the famous children's book series. Thankfully, there are a growing number of directories to help:
First, read this: How to Find a Good Functional Medicine Practitioner. Then, check out the directories below.
Paleo Physicians Network – A directory of functional medicine practitioners who believe that the first intervention for most health issues should address paleo nutrition, sleep patterns, socialization, and exercise.
Primal Docs – Healthcare practitioners with an evolutionary approach to health and nutrition.
Paleo-Friendly MDs – A list of specialists (rheumatologists, gastroenterologists, endocrinologists, etc.) who are open to diet and lifestyle as a complementary approach.
Paleo Mom Consulting – This team is filled with experts on the paleo autoimmune protocol.
Replenish PDX – Functional nutritionists who specialize in troubleshooting complex health challenges.
Perfect Health Retreats – a week-long healing intensive, which includes health and nutrition coaching before, during and after the retreat.
The Paleo Nurse – A nurse and nutritional therapist, who has used paleo to heal her own health conditions and is now helping others do the same.
Radicata Nutrition – Paleo nutritionist who specializes in helping people with extra food sensitivities and SIBO or gut dysbiosis.
Paleo Dietitians – These registered dietitians have embraced the science of the paleo movement and offer nutritional counseling from this perspective.
Certified GAPS Practitioners – Available to consult by phone or email, these experts have been trained on "difficult" cases and how best to personalize the GAPS diet for full healing.
Would You Like To Become a Practitioner Yourself? Here are some great programs:
Self Help vs. Getting Help
Many people start a healing diet on their own, and the internet is an incredible resource for information and peer support. Paleo guru Mark Sisson calls this the n=1 experiment (where we test something out on ourselves and see if we feel better or worse.) For people in relatively good health, there's minimal risk and often optimal benefit. For people with autoimmune disease, it can be complicated. (Don't we know it!)
What if you're following one of the healing diets without cheats, and you're not getting any better? You're starting to hate those overnight success stories and scouring your symptom journal for any sign of improvement. Maybe it's time to seek professional help. Dr. Terry Wahls actually lists this as Phase 4 of her protocol. Here's what she said in our interview:
"Everyone is unique. We're an overlaying of swiss cheeses, and our holes need to line up perfectly for autoimmunity to get triggered. A functional medicine practitioner can help you identify your holes. For some people, lead poisoning might be a primary driver, or there may be a co-infection of Hep C, or a genetic vulnerability that affects your B vitamin pathways. There are infinite possibilities. The vast majority of folks will experience some level of improvement on the Wahls Protocol™, but there will be some that feel they haven't been helped. Those people will likely need to tease out the complicated factors unique to their situation by seeing a doctor trained in functional medicine, to do an evaluation and devise a personalized protocol in order to heal." – Dr. Terry Wahls
Finding professional help might be the difference between feeling better now vs. going through years of self-experimentation. If you aren't getting better, please access one of the resources listed above.
***
A little boy was having difficulty lifting a heavy stone.
His father came along just then.
Noting the boy's failure, he asked, "Are you using all your strength?"
"Yes, I am," the little boy said impatiently.
"No, you are not," the father answered.
"I am right here just waiting, and you haven't asked me to help you."
***
~~~
This post is linked to the following blog carnivals:
Fresh Bites Friday, Whole Foods Friday, Sunday School, Natural Living Monday, Make Your Own Monday, Fat Tuesday, Healthy Tuesday, Family Table Tuesday, Traditional Tuesday, Tuned In Tuesday, Well Fed Wednesday, Waste Not Want Not Wednesday, Allergy-Free Wednesday, Wildcrafting Wednesday, Real Food Wednesday, Party Wave Wednesday, Whole Foods Wednesday, Tasty Traditions, Simple Lives Thursday, Paleo Rodeo,
Have you checked out my books?