This post may contain affiliate links. Click here to see what that means.
(Paleo, AIP, GAPS, Wahls, Whole30)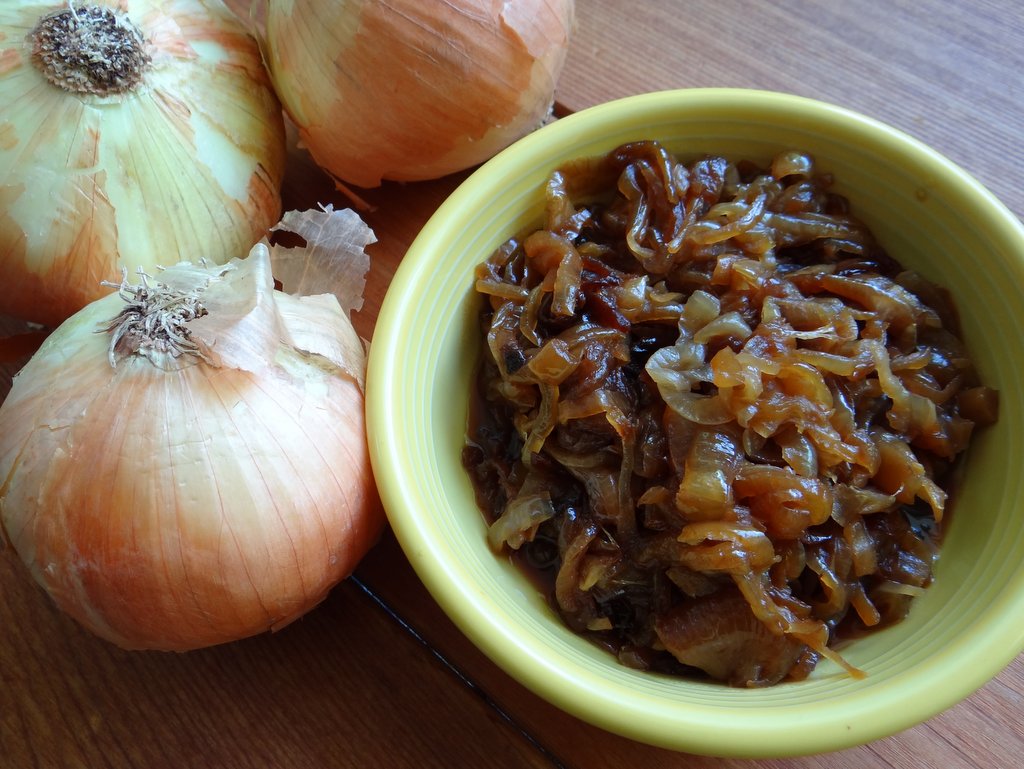 "Banish the onion from the kitchen and the pleasure flies with it. Its presence lends color and enchantment to the most modest dish; its absence reduces the rarest delicacy to hopeless insipidity, and dinner to despair."
~ Elizabeth Robbins Pennell
Introduction
If you've ever made caramelized onions the traditional way, you know they take almost an hour in a skillet over low heat, stirring occasionally. While this is an opportunity for cooking meditation, it can be challenging for the impatient among us! That's where this recipe is a godsend. Just pop the onions in your crockpot in the evening and walk away. In the morning, your house will smell amazing and you'll have enough caramelized onions to store and use at a moment's notice.
Nutrition
In honor of Dr. Terry Wahls , I love celebrating the nutritional power of vegetables. Look how your body benefits when you incorporate onions into your diet:
Recipe: Crockpot Caramelized Onions
adapted from Shockingly Delicious
Ingredients
4 lbs. onions
3 Tbsp. extra-virgin olive oil
Directions
Peel onions, slice thinly, and toss in the crockpot.
Drizzle oil over the top. Use two spoons to toss until evenly coated.
Cover and cook on LOW for 10-12 hours, until onions caramelize. They reduce greatly in size, become a deep brown in color, and develop a sweet and intense flavor.
This recipe makes 3 cups. They'll last in the fridge 1 week or in the freezer 6 months.
Uses: They're delicious by themselves as a side dish. They also taste great on top of burgers, steak, or liver. You can add them as a topping for a grain-free pizza, sandwich or wrap. They're also delicious sautéed with your favorite vegetables. Anywhere you add them, they'll bring a rich burst of flavor.

More Delicious Recipes & Resources
Have you checked out my books?