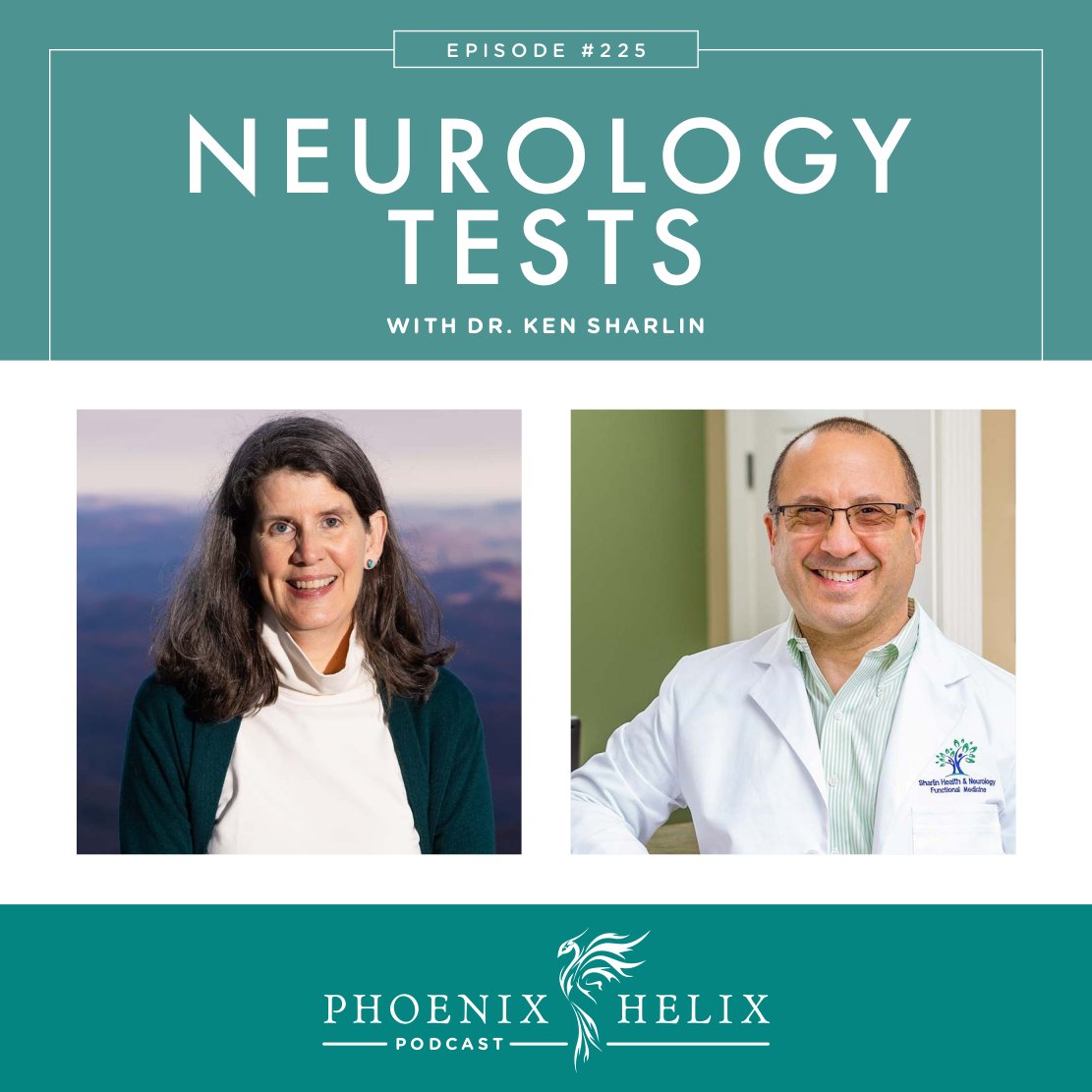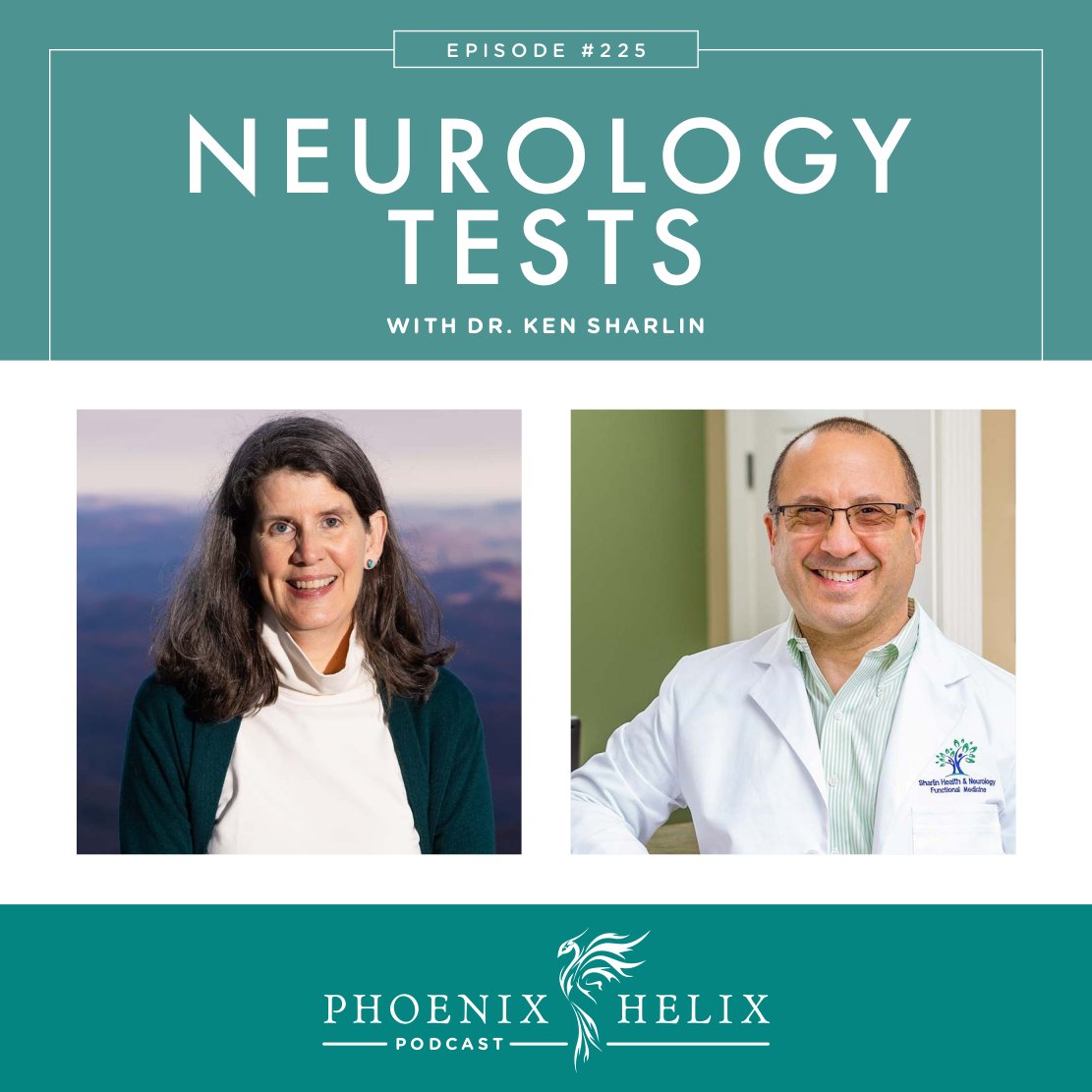 MRI's and Neurological Antibodies
I believe in being an empowered patient, and that means understanding the care we receive. Sometimes tests are ordered and interpreted by our doctors, but it feels like a foreign language that we don't speak. Today's podcast is part of my testing series. Prior episodes have covered thyroid tests, rheumatology tests, GI tests, and more. Today, we're doing a deep dive into MRI's and neurological antibodies. My guest is Dr. Ken Sharlin, an integrative neurologist who believes in a holistic approach to patient care. He is a licensed MD who is board certified in neurology. He's also certified in functional medicine.
Listen to the Show
Podcast: Play in new window | Download
Show Notes
Intro (0:00)
Thank You to Our Podcast Sponsor – The MSing Link (2:40)

The MSing Link is an online exercise program designed for people with multiple sclerosis. People with MS often lack MS-specific care, especially when it comes to exercise. This can lead to exercising but seeing no improvements in function or mobility (like walking, climbing stairs, getting in and out of a car, etc.)
With MS, muscle weakness isn't the cause of weak muscles or difficulty walking. The cause is weakness in the neural pathways from demyelination. Therefore, your exercises need to strengthen your muscles AND the neural pathways in order to actually make long-term improvements. That's what The MSing Link program does.
Dr. Gretchen Hawley is the physical therapist who teaches this science-backed program, and she has a FREE 5 Day MS Strength Challenge. It teaches the basics of neuroplasticity and functional exercise so that you'll feel stronger while also improving your balance, walking, and mobility. Her goal is to help you feel empowered and back in control.
Learn more here: Free 5 Day MS Strength Challenge.

Meet Dr. Ken Sharlin (4:10)
The Complexity of Diagnosing Neurological Autoimmune Disease (10:34)

Many neurological diseases have a blend of immune system involvement and neurodegeneration. It's even possible for some cancers to trigger an autoimmune response. This makes diagnosis complex.
Testing is just one part of the diagnostic process, and in Dr. Sharlin's office, it's the last step.
The first step is a thorough health history: What are the symptoms? When did they start? How have they progressed? Does anything make it better? Does anything make it worse? Does it run in your family? 95% of the information that leads to diagnosis is gathered during the health history.
The next step is a neurological exam which assesses all aspects of neurological function: mental status, cranial nerves, motor systems, senses, reflexes, coordination. This information helps with localization – determining where in the nervous system the problem is coming from.
Based on this information, the doctor comes up with a differential diagnosis – a list of potential explanations that guide the tests ordered. The tests are very specific to the individual rather than a broad panel of tests run on every patient.
The problem with broad testing is that it statistically leads to more false positives, which in turn can lead to unnecessary procedures.
Resources:

Thank You to Our Podcast Sponsor – Luminance Skincare (21:28)

Today I want to highlight their Summer Heat Protection Collection. It includes my favorite sunscreen which protects your skin from the sun without toxic synthetic chemicals. It contains just three ingredients: red raspberry seed oil, sunflower seed oil, and apricot kernel oil. The red raspberry seed oil absorbs the sun's harmful energy before it penetrates the surface of your skin, blocking 96% of UVA and UVB rays. I know that sounds too good to be true, but I've used it, and it works! The one caveat is that it's not waterproof. Another wonderful item in this collection is their after-sun cream. Our goal with sunshine is to get some vitamin D without burning our skin. But sometimes those plans go awry, especially if we're at the beach or the pool all day and forget to reapply sunscreen. Luminance's after-sun cream is designed to help heal sunburns. This collection also includes an exfoliating foot mask, a peppermint foot cream, body lotion, facial mask, and facial toner.
Whereas conventional skincare products are full of chemicals that can hurt our bodies, Luminance is made from ingredients that nourish. Their products are natural, organic, wildcrafted, non-GMO, and gluten-free (and they're even made in a dedicated gluten-free facility). It's the cleanest skincare anywhere! And everything is handmade in small batches within the United States.
They have a complete face and body care line, including cleansers, toners, moisturizers, masks, acne serum, lip balms, haircare, sunscreen, handcrafted soaps, and more.
Use the code HELIX for 10% off your order. (You can also use the HELIX coupon on any Luminance product, not just the summer heat protection collection.)

Potentially Risky Tests (23:10)

Before the break, Dr. Sharlin mentioned that when testing is done broadly instead of individualized to the patient, it can lead to a false positive result that may lead to unnecessarily dangerous follow-up testing and procedures.
One example is a brain angiogram which is used to diagnose a stroke. A catheter is placed in the femoral artery of the leg, and a technician injects a special dye into the blood vessels that lead to the brain. X-ray images are taken to look for blood vessel abnormalities in the brain. Some migraines can present as a stroke-like episode. A thorough history and medical exam should be able to differentiate between migraine and stroke and avoid an unnecessary procedure which carries its own risks: in addition to the radiation of the x-ray, angiograms can cause a stroke.

MRI = Magnetic Resonance Imaging (25:33)

The MRI is an incredible invention. It uses a magnetic field and computer-generated radio waves to create detailed images of the organs and tissues in your body. (Resource Video: How MRI's Work.)
There is no radiation involved in an MRI. It's considered a very safe technology. The only potential side effect is a temporary mild headache, and that's rare.
Because software is used to create the images, the software can be programmed to look for specific things. For example, searching for areas that have a higher water content can show areas of inflammation. Isolating areas of higher fat content will give a more clear image of the brain since it's mostly fat. There are also ways to look closely at blood vessels, which is called magnetic resonance angiography.
Note from Dr. Sharlin: An MRI is a test – it doesn't cure disease. It looks at anatomy, not physiology, which is why it's just one potential tool in the diagnosis toolbox. He doesn't order an MRI for every patient, because it's not necessary to every diagnosis. MS is the exception. He will always order an MRI if he suspects multiple sclerosis. For other neurological autoimmune diseases, an MRI might be ordered to rule out a structural problem to help narrow down the diagnosis.

What Does It Feel Like to Get an MRI? (34:03)

There are some new variations on MRIs (open MRI's and standing MRI's) but they have low-quality images. If you need an MRI, a conventional MRI is the one to choose.
Conventional MRI's are closed systems. You lie flat in a tube for the procedure and need to be very still. For neurological MRI's, a coil is placed over your head, or over your head/neck/chest. It can feel quite claustrophobic. The machine is also loud. The test can take anywhere from 20-60 minutes.
Comfort measures offered by MRI providers might include ear plugs or piped-in music, as well as bolsters and blankets to make you more comfortable. You can also request medication to help you relax during the procedure.
Resource Videos:

Thank You to Our Podcast Sponsor – Fully Healthy aka ShopAIP (40:23)

FullyHealthy.com is the new home of ShopAIP, an online store dedicated to the Paleo Autoimmune Protocol. With hundreds of items for the elimination phase of the AIP, and products labeled by reintroduction category as well. You can find protein bars, sauces and condiments, AIP-friendly spices, cooking and baking ingredients, waffle and pancake mix, delicious snacks, and more. It can be hard to find AIP products. Fully Healthy makes it easy!
In addition to AIP foods, Fully Healthy is expanding their offerings to accommodate other specialty diets as well. That's the reason behind the name change. Their goal is to make healthy shopping easy for you and your whole family!
Everything on the website is clearly labeled with multiple ways to find the products you need. If you're not sure where to begin, check out the Phoenix Helix Bundle, which contains some of my favorite AIP pantry items.
Go to FullyHealthy.com and use the code PHOENIX for 10% off your first order!

Contrast Dye MRI's (41:55)

Gadolinium contrast dye is sometimes used to enhance MRI images.
When it comes to the central nervous system (brain and spinal cord), the contrast dye shows whether there has been a disruption in the blood-brain barrier. This indicates significant inflammation or tissue damage, and cannot be seen without the contrast dye.
With MS, regular MRI's can show how many plaques exist and where they're located, but they can't show when they appeared. Contrast dye highlights new and acute plaques. This is important in the diagnosis of MS and also in monitoring response to treatment.
The concern about contrast dye is that gadolinium is a heavy metal. Some of the older dyes used in the 1980's would accumulate in the brain which is obviously unhealthy. The newer dyes used today are more water soluble and therefore more easily cleared from the body.
Dr. Sharlin doesn't recommend contrast dye for every patient. For example, if someone has Alzheimer's or cognitive decline, he would not include contrast in their MRI. However, with MS, he believes the benefits of the contrast dye outweigh the risks. The one exception is if a patient with MS has been stable for years with no new activity or relapses. In that case, he will reduce the frequency of the contrast MRI's to every-other-year instead of annually, using a regular MRI in the intervening years.

Neurological Antibodies (46:38)

Antibodies are a normal part of our immune system, and they're produced in response to something the immune system targets as foreign (viruses, bacteria, germs, parasites, toxins, allergens, etc.) Antibodies act as a bullseye, drawing other immune cells to the target to remove it from the body.
With the autoimmune response, a part of the body is mistaken as foreign, and there are different antibodies associated with different autoimmune diseases. Some examples are AChR-MG antibodies in myasthenia gravis, aquaporin 4 autoantibodies in neuromyelitis optica, and anti-GM1 antibodies in multifocal motor neuropathy.
Some functional medicine providers run broad antibody panels on patients which Dr. Sharlin believes does more harm than good. Low levels of antibodies can be created by the immune system for many reasons – it's not always correlated with autoimmune disease. In fact, it can be a sign of the immune system working well. Antibody testing is only beneficial within the larger context of a detailed health history and neurological exam. He'll order specific antibody tests for a patient only when he already suspects a diagnosis – to confirm or rule out the diagnosis.
Lastly, while antibodies can help confirm a diagnosis, they aren't helpful in measuring the success of treatment. The immune system has a memory, and it will hold onto those antibodies. The effectiveness of treatment is better measured in other ways.
Resources:

Outro (54:08)
You May Also Be Interested In
Spreading the Word
If you like the podcast, please leave a positive review in iTunes. It would mean the world to me, and also helps others find the podcast. Here are some quick instructions using your iPhone:
If you are already subscribed to my podcast: (1) Click the purple podcast icon. (2) At the bottom of the screen, click Library. (3) At the top of the screen, click Shows. (4) Click the Phoenix Helix podcast image. (5) Scroll down the page, and you'll see Ratings and Reviews. Scroll down a little bit more and click on Write a Review. This will bring up the review screen. Tap 5 stars (if you love the podcast), and then click in the title box, and it will bring up the keyboard. Enter a title and short review. (6) Click Send in the upper right corner. (7) Thank you! Positive reviews give the podcast a higher search ranking in iTunes, helping people find it and letting them know it's a quality podcast and worth their time to listen.
If you haven't subscribed to my podcast: (1) Click the purple podcast icon. (2) In the lower right corner, click the magnifying class. (3) Type Phoenix Helix in the search box. (4) Click the podcast cover in the Show list. (5) If you'd like to subscribe, click the + sign at the top of the screen. (6) To write a review, scroll down the page, and you'll see Ratings and Reviews. Scroll down a little bit more and click on Write a Review. This will bring up the review screen. Tap 5 stars (if you love the podcast), and then click in the title box, and it will bring up the keyboard. Enter a title and short review. (7) Click Send in the upper right corner. (8) Thank you! Positive reviews give the podcast a higher search ranking in iTunes, helping people find it and letting them know it's a quality podcast and worth their time to listen.