This post may contain affiliate links.
Click here
to see what that means.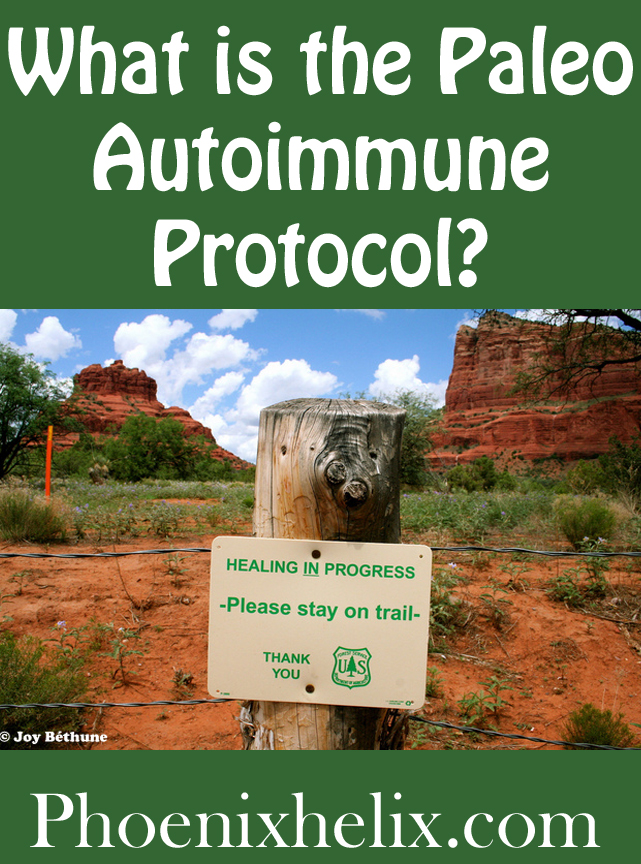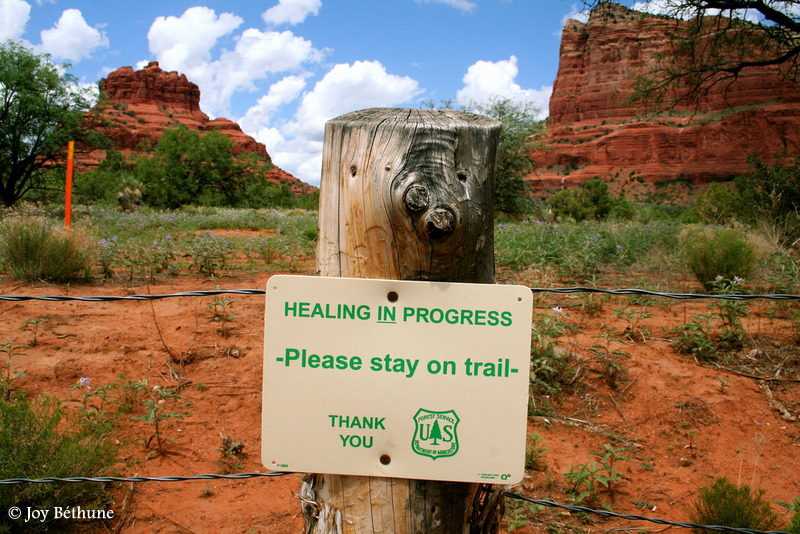 ---
Evolution of the AIP
The paleo autoimmune protocol (AIP) is the brainchild of Dr. Loren Cordain, a scientist who discovered that certain primal foods can sometimes trigger inflammation in people with autoimmune disease (dairy, eggs, nightshades, nuts and seeds). Robb Wolf outlined the AIP in his book, The Paleo Solution, introducing it as an elimination diet (you eliminate certain foods for 30 days and then reintroduce them one at a time, to test your body for food intolerance.) Then Dr. Sarah Ballantyne came on the scene, aka the Paleo Mom. As a scientist with autoimmunity, she was very interested in the autoimmune protocol. She delved into the research, wrote a series of articles explaining the science behind it, and eventually expanded the AIP to the version detailed in her book, The Paleo Approach, which I've outlined below. Sarah is now the leading expert on the autoimmune protocol.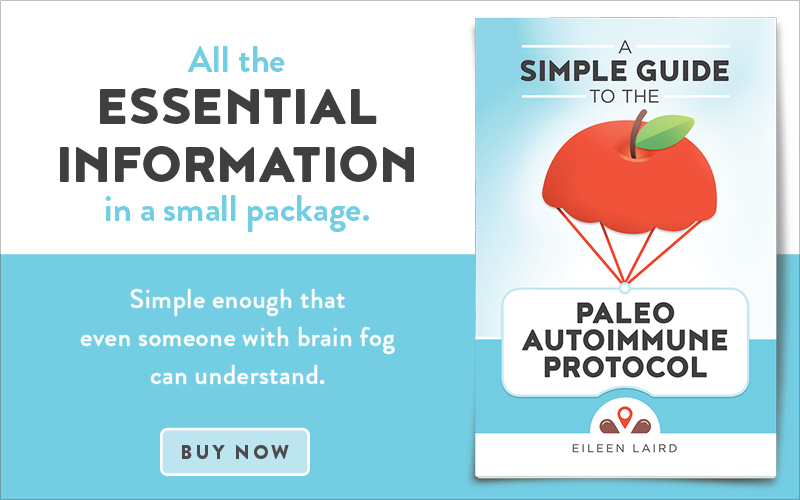 In a Nutshell
Eliminate Permanently (This is the Paleo Diet)
Processed Food
Emulsifiers and Thickeners (guar gum, carrageenan, etc.)
Refined Oils
Refined Sugars
Grains (including corn)
Dried Legumes (including soy and peanuts)
Stevia (and other non-nutritive sweeteners)
Eliminate for a Minimum of 30 Days and Reintroduce (This is the AIP)
Eggs
Dairy
Nuts (including nut-based oils)
Seeds (including coffee and cocoa and seed-based oils)
Nightshades (both vegetables and spices)
Fresh Legumes (green beans and green peas)
Alcohol
Fruit-based and Seed-based Spices
Opening That Nut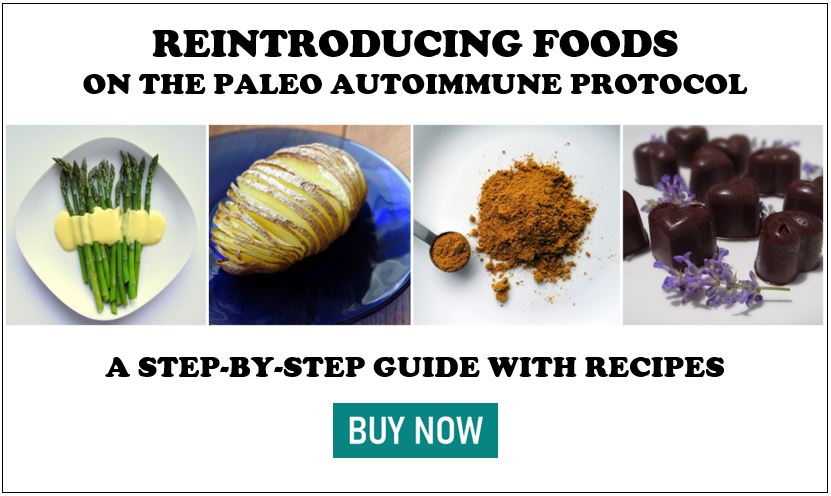 Optional Future Experiments
It's helpful to remember that some people with autoimmune disease go into remission on full paleo, with no need to do the AIP at all. Others go into remission on the "wiggle room" version of the AIP, while others find strict AIP be the best path to healing. It's perfectly fine to approach healing diets in stages.
If you have tried the AIP and still have issues, explore the topics below with your healthcare team. One of them might be the missing piece to your health. Don't try to do them all at once; I think that would be impossible and unnecessary. I understand that we all want to feel better now, but doing too much at once can backfire by overwhelming our bodies and also muddying the experiment with too many variables. It can also make it difficult to get enough nutrition. Take a deep breath, have patience, and know that one step at a time is the most stable path to healing. Each of the bullet points listed below is linked to an article with more information:
AIP Series
I've written a series of articles to guide you through the autoimmune protocol, step by step. It includes FAQ, mistakes to avoid, and many tips to make it easier. Click here to see the whole list.
---
Photo Credit: I fell in the love with the photo at the top of this post. It's a sign you'll find in many parks undergoing preservation. It was taken by the talented Joy Bethune, who gave me permission to use it with this article. Thanks, Joy!