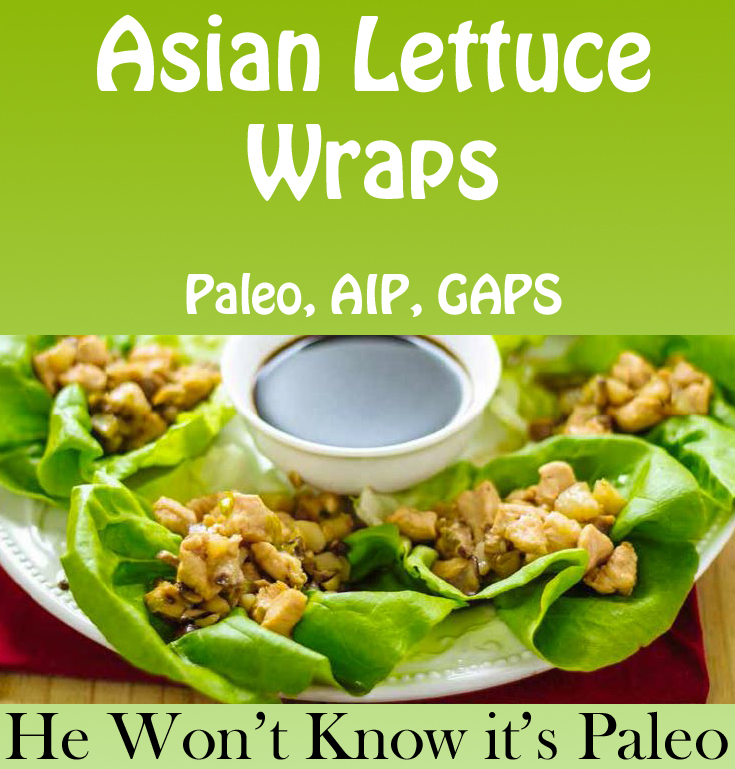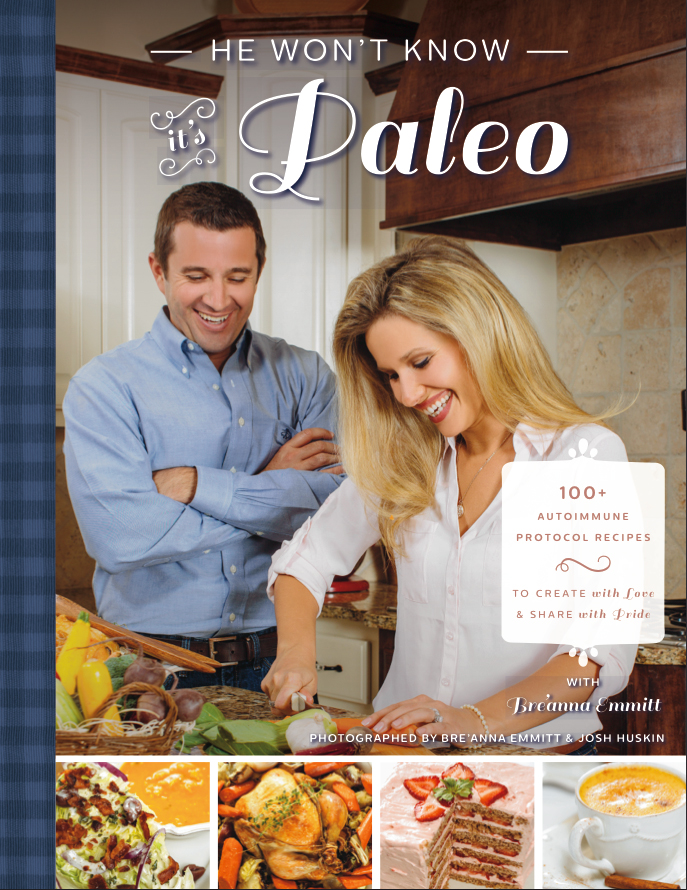 "Comfort food is absolutely moving upscale."
~ Danny Meyer
---
The Paula Deen of the AIP Community
I first met Bre'anna last year, when she joined a recipe group I help moderate on Facebook. She started creating recipes for things like queso dip, blackberry cobbler and pigs in a pillow. To say that people were psyched is an understatement. These are the types of recipes we associate with comfort, childhood, and southern traditions, and until Bre'anna they weren't an option on the paleo autoimmune protocol (AIP).
I call Bre'anna the Paula Deen of the AIP community. I mean no insult! I always loved Paula's exuberance and love of home cookin'. I like Bre'anna even more, because she's removed the inflammatory ingredients from these foods, and created a new category of healthy comfort food.
Meet Bre'anna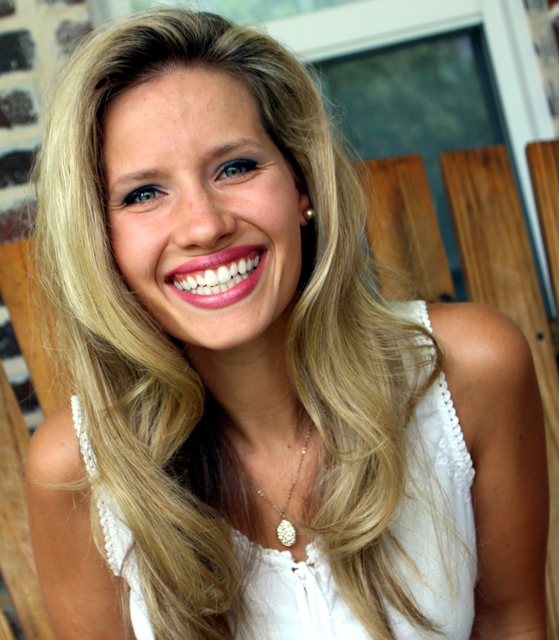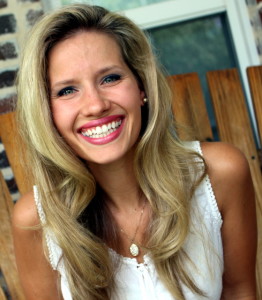 By the cookbook's title, you wouldn't guess this is an AIP cookbook, but Bre'anna has celiac and Hashimoto's disease, and finds the paleo autoimmune protocol keeps her feeling her best. When she first decided to switch to paleo (and eventually the AIP), she wasn't sure her husband would appreciate the change in menu. So, she set herself the goal of creating recipes so familiar and delicious, that he wouldn't know they were paleo. A new style of cooking (and blog and cookbook name) were born! I interviewed Bre'anna about her family and her new cookbook.
What were your autoimmune symptoms prior to AIP?
Looking back, my symptoms began as a preteen, but it was in college when I started experiencing digestion issues. Being young and carefree, I didn't seek help and just figured it was just the way I was. Then as the years went by, it got worse. In 2009, I experienced weight gain, fatigue and newfound bouts of depression and anxiety, and I knew something was up. I saw my family doctor and found out I had Hashimoto's. At this point, my thyroid levels were still within normal range (except for my high antibodies), and I was told to basically live with the symptoms and that they may not be related to the Hashimoto's. Two years later, my symptoms worsened again, leaving me with much more severe digestive issues that made me nervous to leave the house every day before noon. My hair started falling out like crazy, and I had ever-increasing joint pain and stiffness to the point my right wrist barely bent and my head wouldn't turn left. I was a mess. All of these things left me thinking something was wrong, but my busy schedule made me brush it off and chalk it up to having 3 babies in 4 years. However, when I started experiencing nerve pain, numbness and tingling (focused mainly on my left side), I knew I had to seek professional medical help. During several months of fruitless doctor's appointments, I was often given the diagnosis of, "Well, it is likely celiac disease or lupus." After a gluten-free trial, I felt fantastic and did a "gluten challenge" to prepare for an endoscopy at my physician's instruction. This was the worst mistake of my life, health wise. Eating boatloads of gluten after being gluten-free put me into a flare of multiple systems that lasted several months. Deemed too dangerous for me to continue the gluten challenge, I was given a celiac diagnosis by exclusion (after being tested for MS, lupus, and RA).
How long have you been AIP, and do any symptoms remain?
I have been strict AIP for over 11 months now! Most days, I have no symptoms. The ones that remain are mouth sores (although their severity and length of time has greatly reduced), and occasional digestive upset, which can almost always be tied to something I ate at a restaurant or too much starch.
Does your whole family eat AIP now?
Not 100%. I eat strictly AIP, but I keep my house gluten-free and mostly paleo. I cook AIP meals and desserts I can enjoy too, but make modifications like nightshades and white rice for the rest of the family as they request it.
Do you have a favorite recipe in the cookbook? Does your husband?
Gosh. I would say my favorite recipe is probably the Roasted Chicken over Hearty Vegetables or the Mint Ice Cream. I could eat both of those every night! My husband loves the Asian Lettuce Wraps and the Coconut Cream Pie!
Cookbook Details
Over 100 AIP-friendly recipes, and 80 of them are new (never published elsewhere).
Recipes cover the following categories: Basics, Appetizers, Condiments, Dressings, Seasonings, Breads, Muffins, Breakfasts, Soups, Salads, Sides, Entrees, Desserts, and Beverages.
There's a wonderful pantry list of commonly used AIP ingredients, including an explanation of what they replace in standard recipes.
Here are some recipe titles to get your mouth watering: Dairy-Free Butter, Wings with Wasabi-Ranch Dipping Sauce, No-Nightshade Ketchup, Seed-Free Mustard, Mini Cornbread Muffins, Garlic Breadsticks, Broccoli "Cheddar" Soup, Fauxtato Salad, Teriyaki Chicken Tenders, Lasagna, Dutch Apple Pie, and "Chocolate" Cupcakes with Salted Caramel Frosting.
Although Bre'anna is known for her comfort food, she hasn't forgotten the importance of nutrient-density. In addition to the recipes above containing healthy ingredients, her cookbook also includes recipes for bone broth, liver and salmon – all important healing foods on the AIP.
This cookbook is available as a paperback through Amazon.
Update 11/6/15 – Bre'anna wrote a second small e-cookbook to help people through holidays: Holiday on the Autoimmune Protocol.
Bre'anna said this is one of her husband's favorite recipes. It seems fitting to choose it as our preview! Added bonus: it also cooks up in under 30 minutes.
Print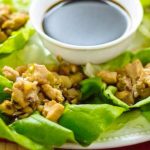 Asian Lettuce Wraps (Paleo, AIP, GAPS)
---
Author:

Total Time:

30 minutes

Yield:

4 servings
3 tablespoons

avocado oil

2

boneless skinless

chicken breasts

, diced

1/3 cup

coconut aminos

2 tablespoons

honey

2

cloves garlic, minced

2 teaspoons

apple cider vinegar

1/2 teaspoon

sea salt

1 1/2 cups

minced mushrooms

1

(5-ounce) can diced water chestnuts, rinsed

and drained

1/3 cup

chopped green onions

8

iceberg lettuce leaves
---
Instructions
In a large skillet over medium-high heat, heat the oil. Add the chicken and coconut aminos and cook for 5 minutes, stirring frequently.

Add the honey, garlic, vinegar, and salt. Stir to coat the chicken. Add the mushrooms, water chestnuts, and green onion and stir-fry for 3 to 4 minutes, until the mushrooms are soft. Simmer over medium-high heat until the liquid has evaporated, about 10 to 12 minutes, stirring occasionally to prevent burning.

Spoon the filling onto the lettuce leaves and eat taco-style. Serve with extra

coconut aminos

, if desired.
Prep Time:

10 minutes

Cook Time:

20 minutes

Category:

Main Courses

Method:

Stovetop
Keywords: paleo, aip, gaps, asian lettuce wraps
More Delicious Recipes & Resources
Update: A giveaway was held to celebrate the publication of this book, and the winner was chosen with a random number generator. Congratulations to Su! If you didn't win, don't despair. The book is reasonably priced and worth every penny. You can purchase a copy here.