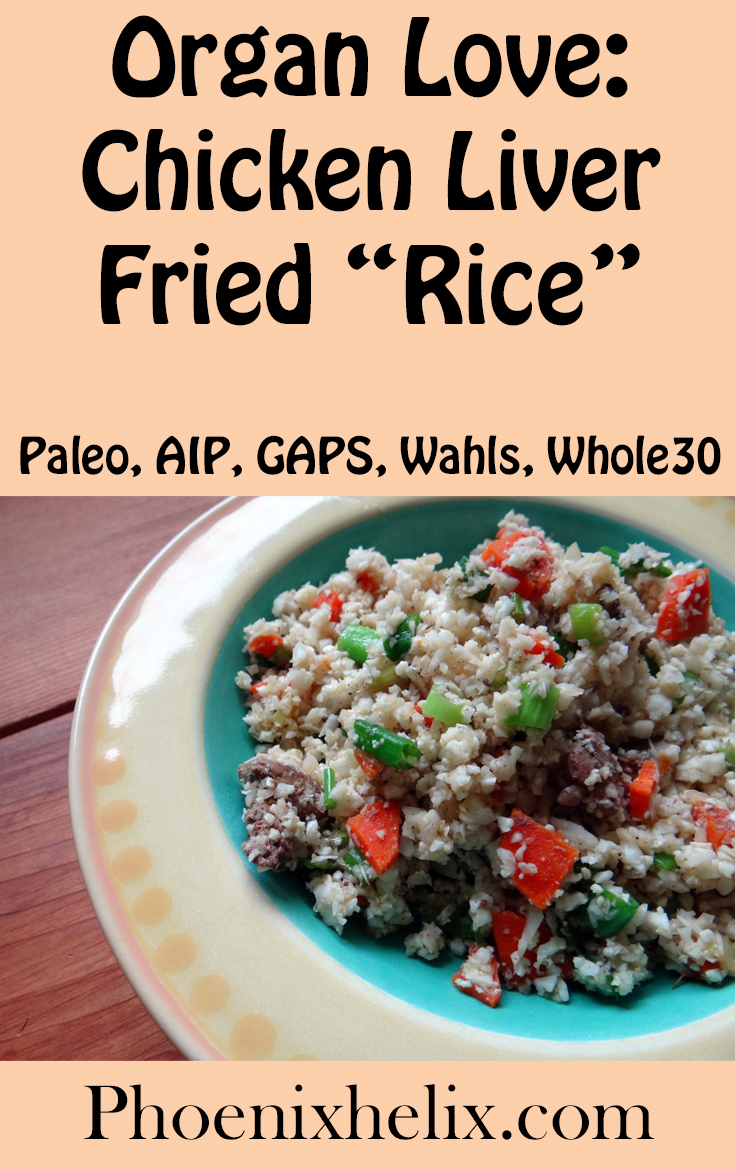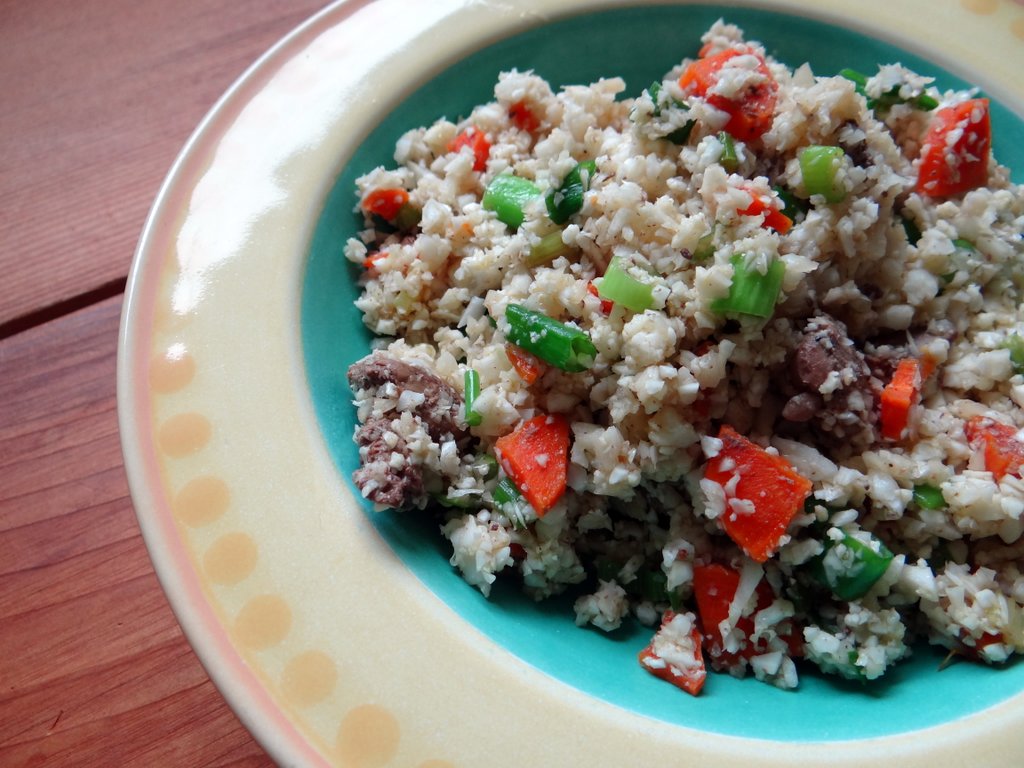 "Learn how to cook — try new recipes, learn from your mistakes, be fearless and above all have fun."
~ Julia Child
---
The Beginner Organ Meat Recipe
When Chris Kresser linked to my sweetbreads recipe and recommended it for adventurous cooks, I was honored that the mighty Chris found my blog. But he also made me realize that the organ meat recipes I've offered might be intimidating if you're new to eating these nutritious meats. So, today I'm introducing the gateway organ meat: chicken livers. They're mild tasting, require almost no prep and cook quickly. You don't even need a recipe, really. You can just sauté them briefly in your favorite cooking fat, season with salt, and enjoy! But, if you want to get just a little bit fancier, and create a whole meal with chicken liver as the base, here's a nice recipe that would be delicious for breakfast, lunch or dinner.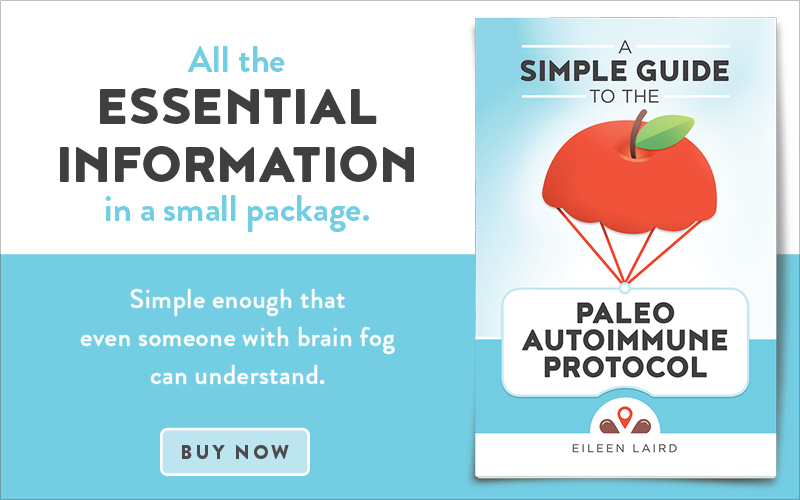 Nutrition
Organ meats contain between 10 and 100 times the nutrition of muscle meats, and chicken livers are no exception. Just 4 ounces of chicken livers contain:
20 grams of protein.
248% of your daily need for Vitamin A. This essential vitamin is necessary for proper immune function, vision, reproduction, and cellular function. However, I want to focus specifically on its role in autoimmunity. Together with Vitamin D, it suppresses Th17 cells. What does that mean? Th17 cells produce inflammatory chemicals that are involved in the development and progression of autoimmune disease. Anything that calms these chemicals down is very helpful.
Liver is also higher in B vitamins than almost any other food. You'll get 308% of your daily need for B12, 164% of Folate, 116% of Riboflavin, 68% of Pantothenic Acid, 56% of Niacin, and 48% of B6. B Vitamins are brain food. To demonstrate their importance, here's a powerful fact: vitamin B12 deficiency can mimic the symptoms of multiple sclerosis.
Chicken liver is also a good source of K2, which is also known as "Activator X" for all of the ways it works as a synergist with other vitamins in our bodies.
And let's not forget the minerals. You'll get 88% of your daily need for selenium (an essential antioxidant), 56% of iron (essential to red blood cell function), and 32% of phosphorous (needed for strong bones and teeth).
I also chose the vegetables for this recipe with nutrition in mind. Scallions have 120 times more antioxidants than other onions, provided you eat the greens as well as the white bulbs. Cauliflower is a sulfurous vegetable, recommended by Dr. Terry Wahls for its detoxifying properties. And the carrot is there for added color, because food just tastes better when it's pretty, too.
Where to Buy Organ Meat
Local Harvest is a website that connects consumers with local farmers. They are great sources for organ meat, often at the lowest prices.
Print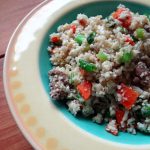 Chicken Liver Fried "Rice" (Paleo, AIP, GAPS, Wahls, Whole30)
---
Author:

Total Time:

30 minutes

Yield:

2 servings
2 Tbsp

.

coconut oil

(divided)

1

large carrot (peeled and diced)

1

bunch scallions (sliced thinly, both white parts and greens)

1/2

lb.

chicken livers

(cut into bite-sized pieces)

2 Tbsp

.

coconut aminos

1/2

large head cauliflower (cut into chunks & pulsed in the

food processor

until it reaches rice consistency)

sea salt

, to taste
---
Instructions
This recipe is essentially a stir fry, so the steps move quickly. It's best if you prepare all of your ingredients in advance and put them in small bowls, ready to toss into the pan. (Look at the ingredient list, and peel, slice, dice and pulse as needed.)

In a large skillet, heat 1 tablespoon coconut oil over medium heat.

Add the diced carrot and sauté 3 minutes.

Add the white slices of scallion (saving the green slices for later). Sauté another 3 minutes.

Add the livers and cook 2 minutes per side.

Add the other tablespoon of coconut oil, as well as the coconut aminos, and toss until everything is coated evenly.

Add the cauliflower rice and the scallion greens. Toss to blend. Cook 2 minutes. Use a spatula to flip the rice, cook 2 minutes more.

Season generously with salt.
Notes
Variations:

This recipe lends itself well to adaptation. If you don't have any scallions, use onions, leeks, garlic or ginger instead. Do you have another favorite vegetable besides carrots you'd like to add? Go for it; just make sure it's diced small. Do you have an herb garden? Then feel free to add fresh herbs at the end.

The cauliflower stem is edible and nutritious, too! Include it when making your cauliflower-rice.

Time-saving tip: Many stores sell pre-chopped cauliflower rice in the frozen food aisle. 1/2 a large head of cauliflower is equivalent to about 3 cups of cauliflower rice.
Prep Time:

15 minutes

Cook Time:

15 minutes

Category:

Main Courses

Method:

Stovetop
Keywords: paleo, aip, gaps, wahls, whole30, chicken liver fried "rice"
You May Also Be Interested In