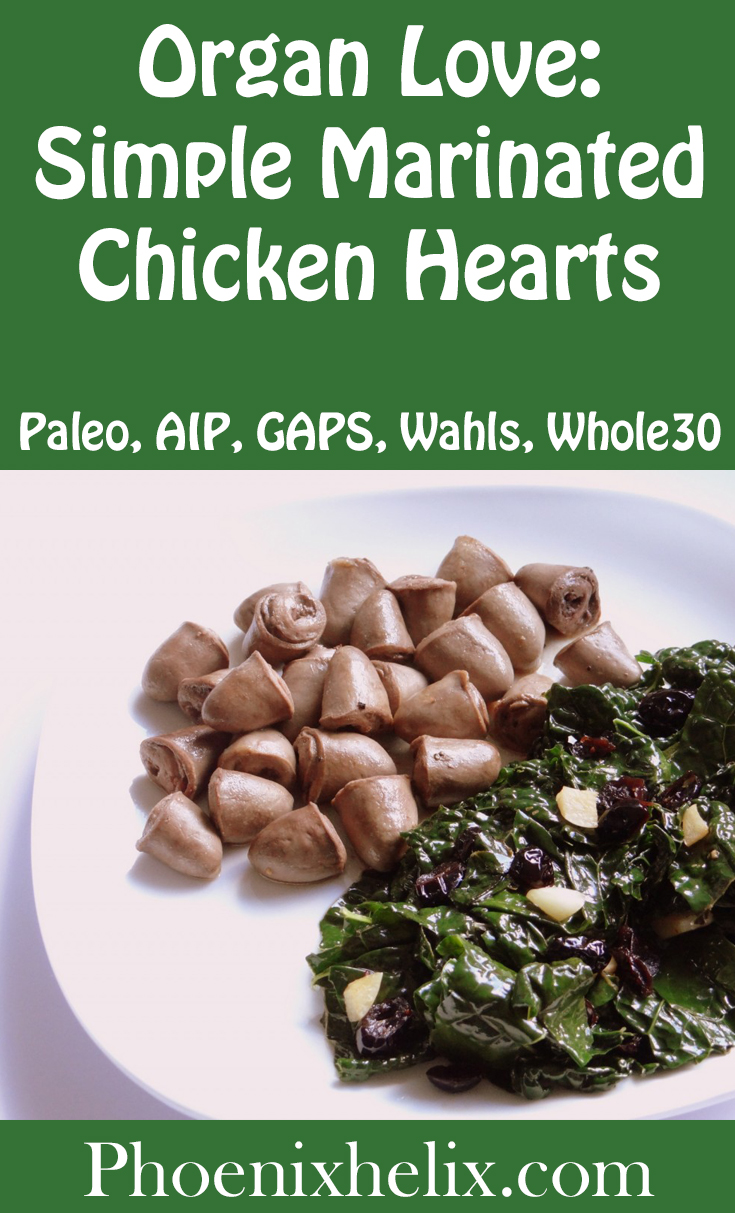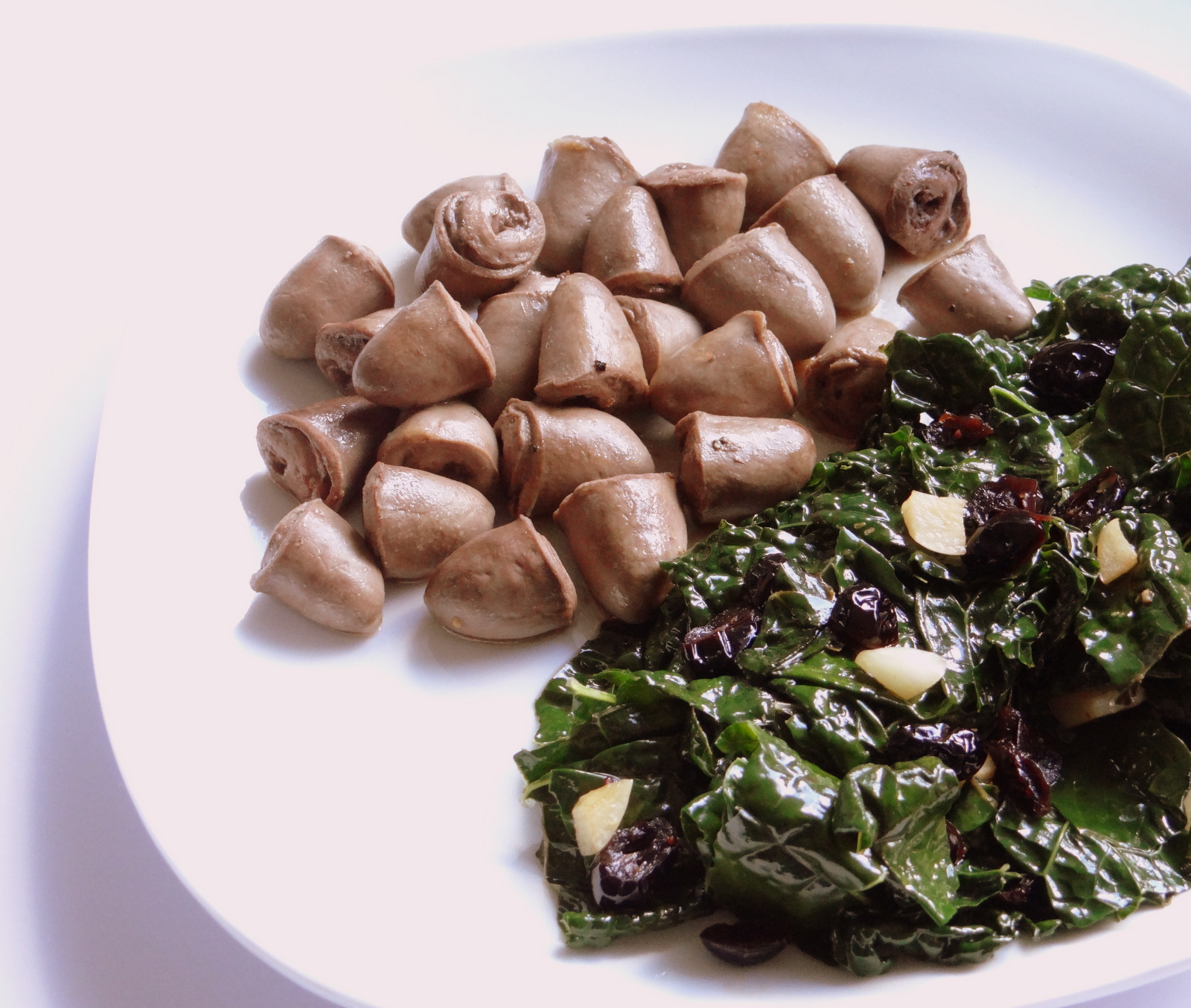 "I like a cook who smiles out loud when he tastes his own work.
Let God worry about your modesty; I want to see your enthusiasm."
~ Robert Farrar Capon
---
Health vs. Flavor
When I share a recipe on this blog, it has to be both nutritious and delicious. I may be on a healing diet, but that doesn't mean my taste buds need to suffer. Organ meats present a unique challenge, due to their strong flavors and odd textures, but they're also 10-100 times more nutritious than muscle meats, putting them at the top of the "healing foods" list. So, this year, I started an Organ Love series. Challenge accepted!
The first time I had chicken hearts, their texture was tough and I had to make myself clean my plate. I've been experimenting with recipes ever since, and finally came up with one where the hearts are tender, full of delicious flavor, and easy to prepare. With this recipe, I'm sad when the last heart disappears. I hope you enjoy it, too.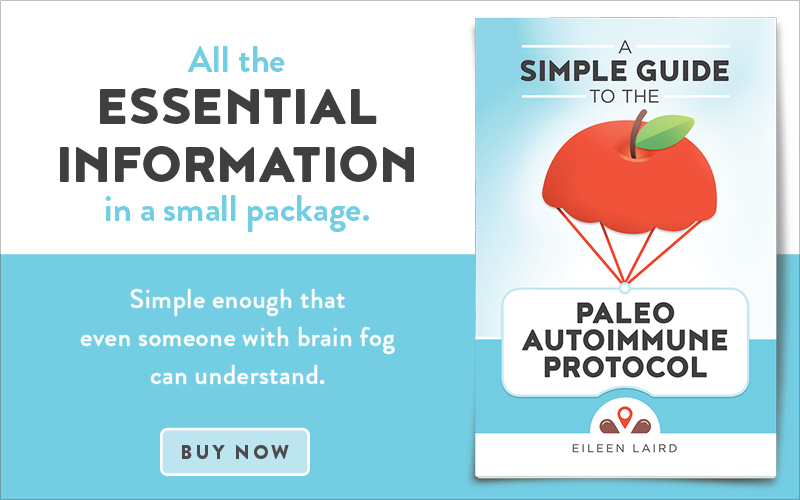 Nutrition
Chicken hearts contain considerable amounts of all the B vitamins, as well as many essential minerals. Today, I'm going to focus on vitamin B12. Did you know that B12 deficiency can actually mimic autoimmune disease, and that correcting this deficiency, can eliminate symptoms? That's a powerful reason to get more B12 in the diet. But even if your autoimmune disease is genetic/epigenetic in origin, B12 still helps: by balancing your immune system, boosting your mental function, increasing your energy levels and promoting healthy sleep.
For more delicious nutrition, check out my recipe for kale with cranberries, featured alongside the chicken hearts in the photo above.
Where to Buy Organ Meat
Local Harvest is a website that connects consumers with local farmers. They are great sources for organ meat, often at the lowest prices.
Print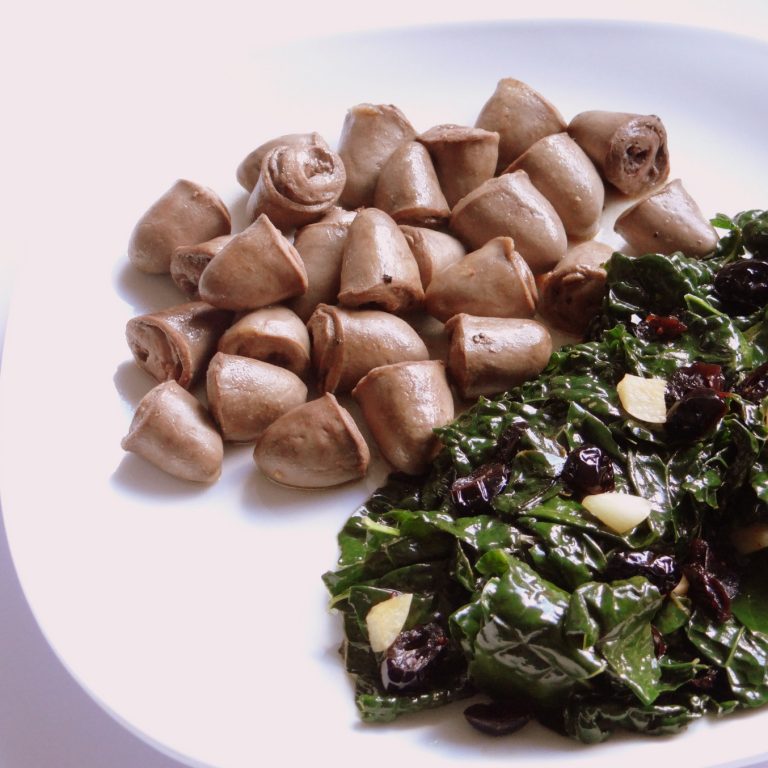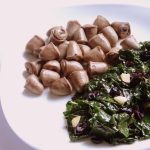 Simple Marinated Chicken Hearts (Paleo, AIP, GAPS, Wahls, Whole30)
---
Author:

Total Time:

1 hour 20 minutes

Yield:

3-4 servings
---
Instructions
Prepare the hearts by cutting off the fatty tops and removing any slippery outer membranes. Then rinse to remove any blood. Put the prepared hearts in a bowl. (You lose about half the weight in the preparation, so expect to have 1 lb. of prepared hearts.)

Combine remaining ingredients in a small bowl to make the marinade. Stir with a fork and pour over the hearts. Marinate in the refrigerator 1-2 hours.

When ready to cook, heat a large skillet over medium-high heat.

Use a slotted spoon to transfer the hearts from the bowl to the skillet.

Sauté 5 minutes, tossing the hearts occasionally, to be sure they cook evenly.

They taste good warm, or at room temperature.
Prep Time:

1 hour 15 minutes

Cook Time:

5 minutes

Category:

Main Courses

Method:

Stovetop
Keywords: paleo, aip, gaps, wahls, whole30, simple marinated chicken hearts
You May Also Be Interested In