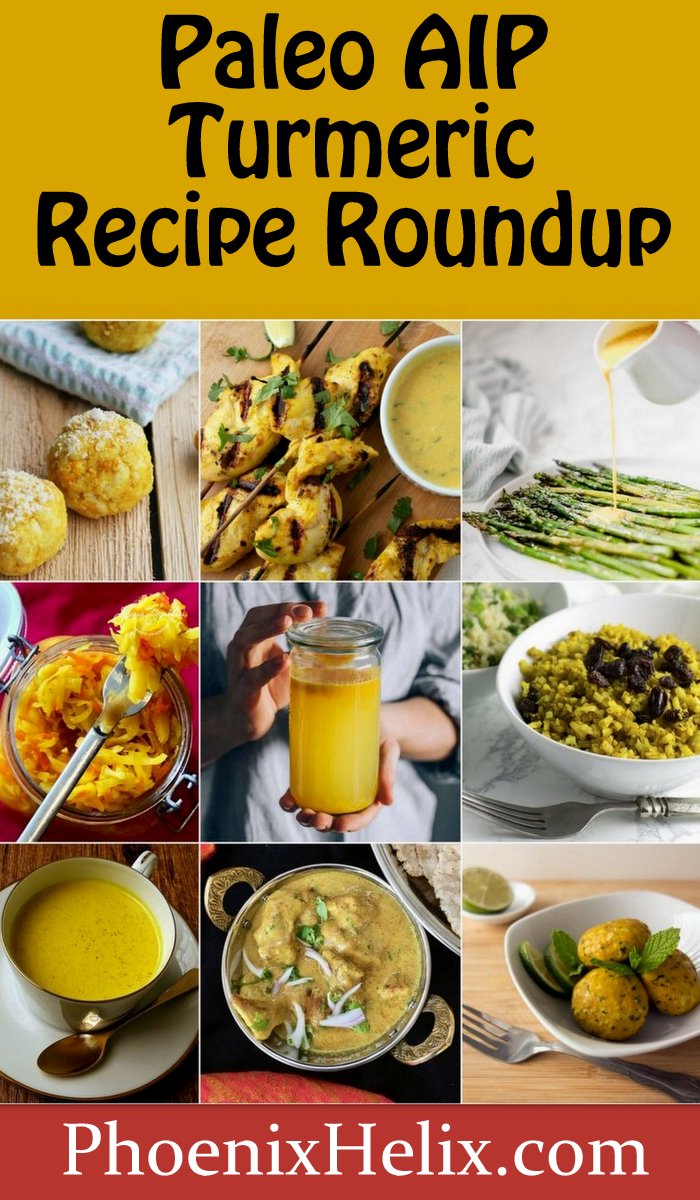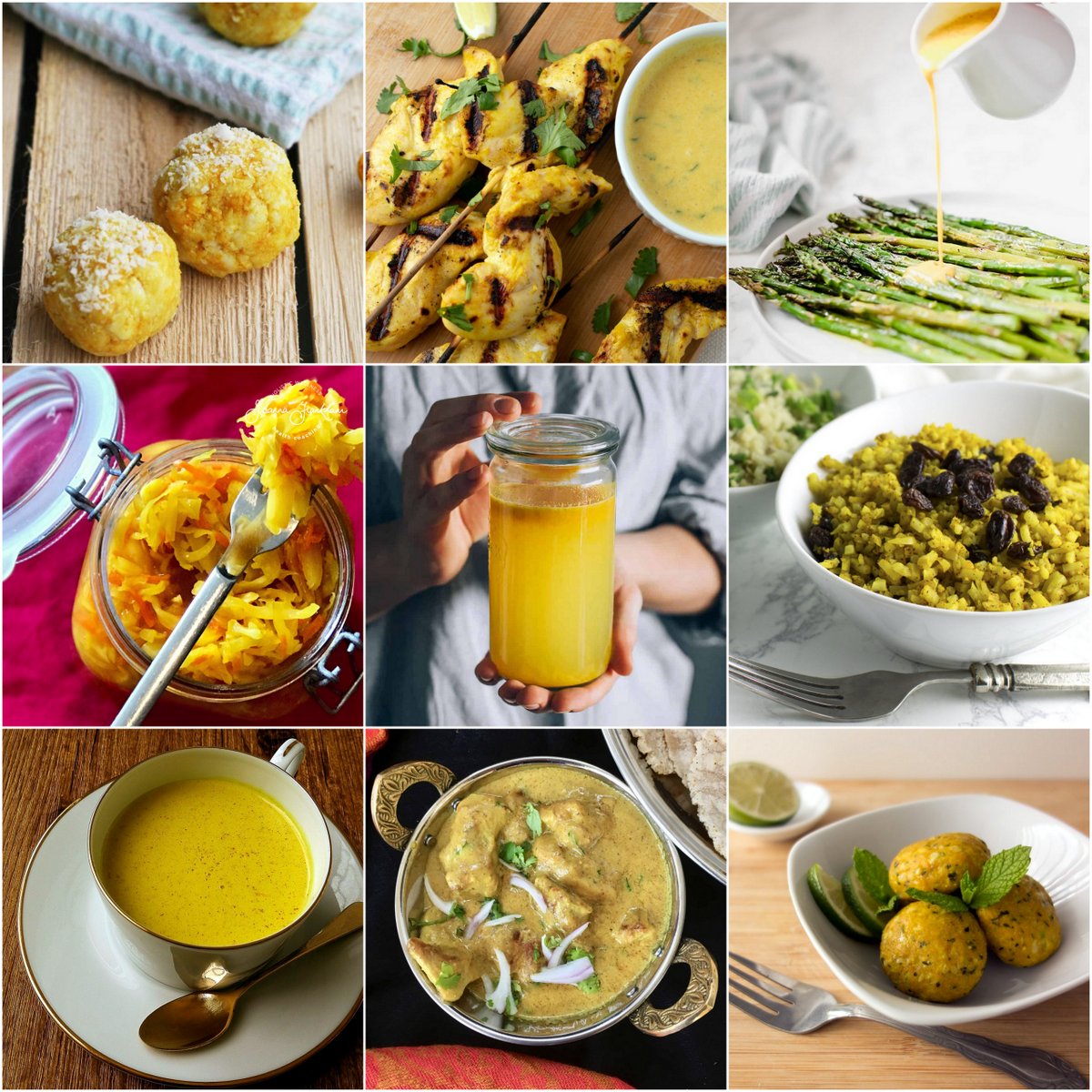 "Cooking is very therapeutic. That preparation, the fragrance of spices, the wafting aromas – it just sweeps aside my depression, tiredness and name what you may."
~ Shreya Ghoshal
---
The Medicinal Power of Turmeric
Turmeric is an Indian spice that has been used medicinally for thousands of years. It's anti-oxidant, anti-inflammatory, anti-diabetic, immune-modulating, promotes gut health, and protects all our major organs. There are also studies that show it can reduce autoimmune disease activity and help us achieve and maintain remission. That's pretty impressive! There is a catch, though. It's not naturally bioavailable. That means it's difficult for our bodies to absorb and use. Thankfully, there are ways to boost bioavailability. Turmeric is fat soluble, so adding a healthy fat to the recipe helps your body absorb it better. Heat also increases bioavailability, as does fermentation. I've gathered together a delicious group of recipes for the Paleo Autoimmune Protocol (AIP) that use at least one of these tricks.
P.S. This is part two in my turmeric series. To learn more about the benefits of turmeric and how bioavailability is boosted in supplements, read my first article: Turmeric and Autoimmune Disease.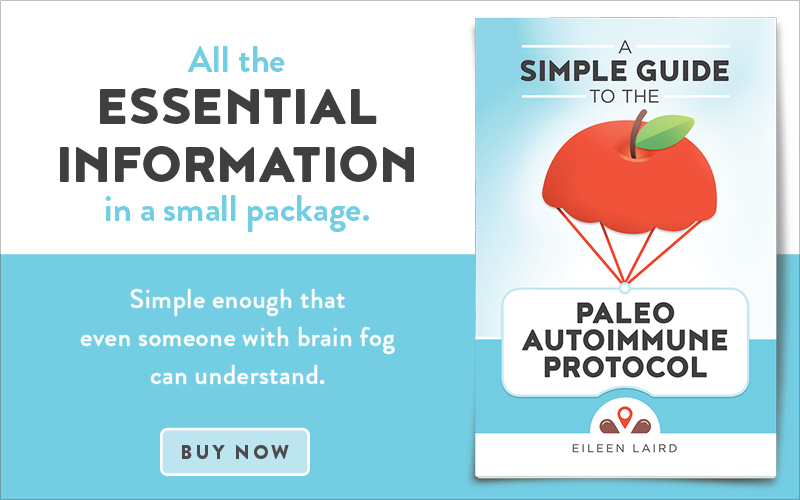 Main Courses
Moroccan Meatballs with Saffron Yogurt Dipping Sauce from Phoenix Helix
Turmeric Chicken Salad with Turmeric Citrus Dressing from Cook 2 Nourish
Anti-Inflammatory Chicken Burgers from Zesty Paleo
Turmeric Marinated Salmon from 50 Shades of Avocado
Easy Chicken Satay from Wendi's AIP Kitchen
Chicken Tikka Masala from Cook 2 Nourish
Creamy Chicken Bake from It's All About AIP
Barbacoa from The Paleo Mom
Sheet Pan Taco Bowl from The Castaway Kitchen
Effortless Instant Pot Turmeric Chicken from Hurried Health Nut
Moroccan Chicken Stew from Food Courage
Lamb Curry with Cauliflower from Heal Me Delicious
Shrimp Bok Choy Turmeric Soup from The Honest Spoonful
Side Dishes
Moroccan Cauliflower Rice from Phoenix Helix
Curried Roasted Vegetables from Lichen Paleo Loving AIP
Turmeric and Garlic Roasted Butternut Squash from Flawed Yet Functional
Baked Turmeric Plantain Chips from The Open Cookbook
Turmeric-Spiced Braised Cabbage from Hurried Health Nut
Roasted Asparagus with Turmeric Dressing from Unbound Wellness
Carrot Salad with Turmeric-Coconut Manna Dressing from Eat Beautiful
Creamy Butternut Squash Red Curry from A Squirrel in the Kitchen
Nourishing Turmeric Vegetable Soup from The Open Cookbook
Ferments
Golden Kraut from Joanna Frankham
Turmeric Tonic from Cultures for Health
Ginger Turmeric Water Kefir from Hello Glow
Pineapple Turmeric Kombucha from Bucha Brewers
Spice Blends
AIP Curry Powder from Phoenix Helix
AIP Taco Seasoning from We Eat At Last
Thai Yellow Curry Paste from Meatified
Drinks
Golden Milk with Manuka Honey and Lemon from Zesty Paleo
Bone Broth Turmeric Lemon Latte from Lichen Paleo Loving AIP
Carrot Cinnamon Milkshake from Eat Beautiful
Raspberry Turmeric Collagen Shake from Healing Family Eats
Treats
Tropical Papaya Smoothie Bowl with Ginger & Turmeric from Meatified
No-Cook Golden Milk Coconut Mango Pudding from Yang's Nourishing Kitchen
Coconut Turmeric Bites from Unbound Wellness
Healing Turmeric Gummies from A Squirrel in the Kitchen
Anti-inflammatory Turmeric Bars from Unbound Wellness
Black Pepper: Stage 1 AIP Reintro
Another way to boost the absorption of turmeric is to add black pepper. There's a reason many traditional Indian recipes combine these spices. Black pepper isn't allowed during the elimination phase of the AIP, but it's one of the first foods recommended to try during reintroductions. If tolerated, feel free to add it to any of the recipes above to boost turmeric's absorption even more.
You May Also Be Interested In
---
This recipe roundup was first published in 2021 but is updated annually. Last update 9/7/23.
---