This post may contain affiliate links.
Click here
to see what that means.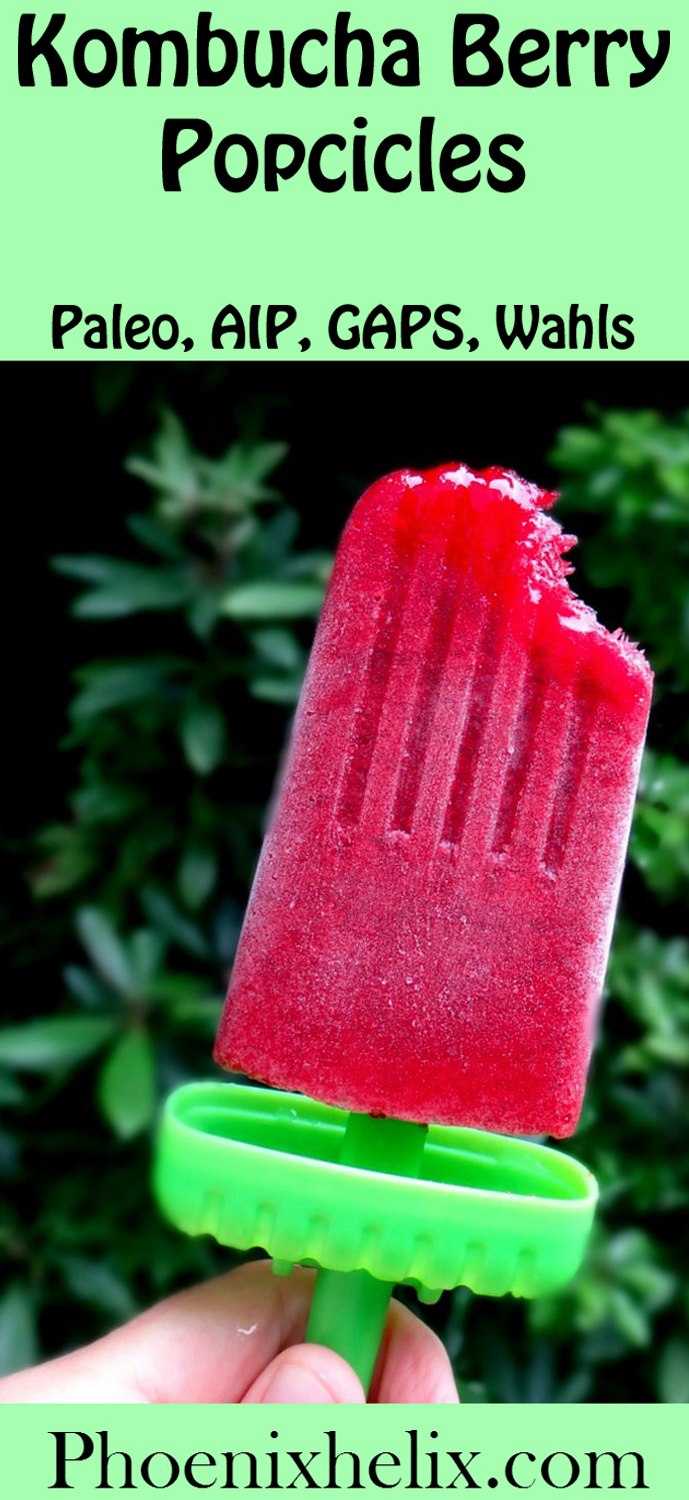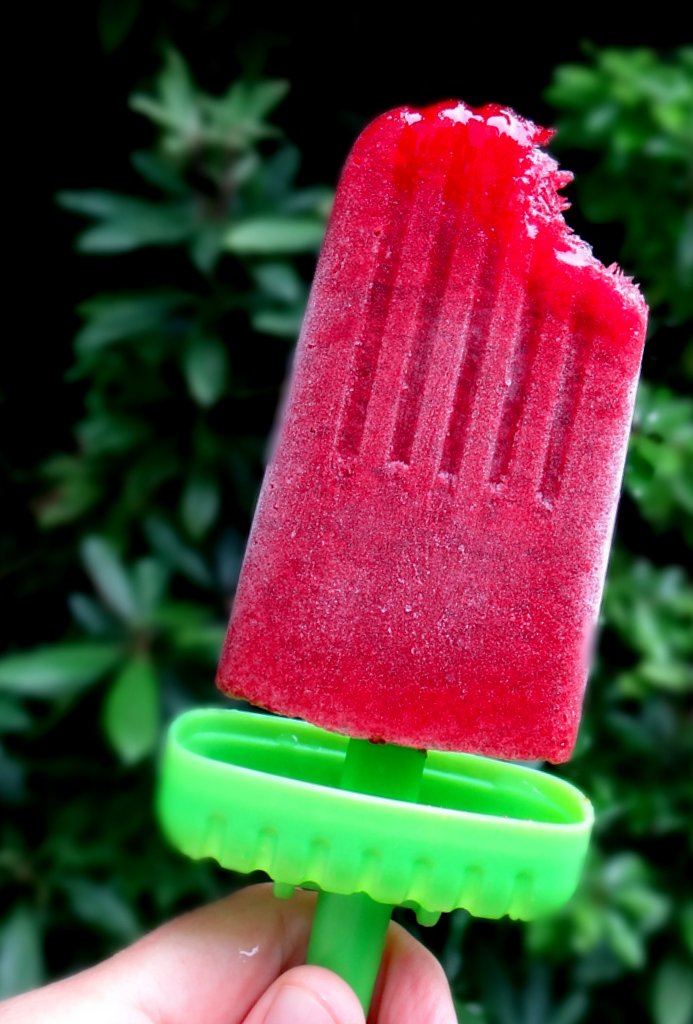 "Summer is delicious, rain is refreshing, wind braces up,
snow is exhilarating; there is no such thing as bad weather,
only different kinds of good weather."
~ John Ruskin
---
Refresh
Bring a burst of winter to a hot summer day, with a nutritious and delicious homemade popsicle. Kombucha provides healing probiotics and beneficial acids. The berries are packed with antioxidants. Added bonus? They're easy to make and taste sooooo good. Plus, to keep you from getting bored, I put together a Paleo AIP Popsicle Roundup at the end of this post, linking to 10 other healthy recipes from around the web. You can make a new kind every week, and even create your own variations. Happy summer, everyone!
Print
Kombucha Berry Popsicles (Paleo, AIP, GAPS, Wahls)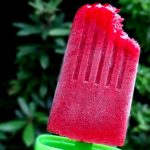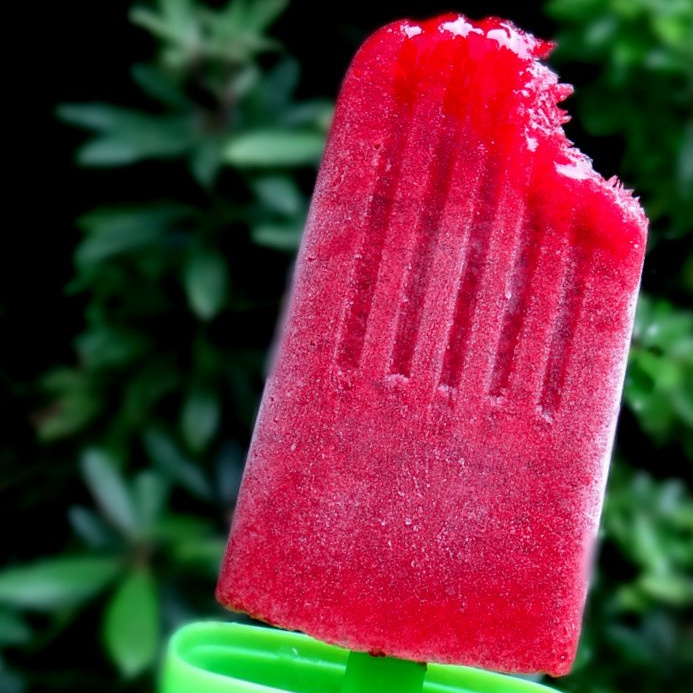 Author:
Prep Time:

5 minutes

Cook Time:

0 minutes

Total Time:

6 hours

Yield:

6 servings

Category:

Healing Foods

Method:

No-Cook
Instructions
Blend the berries and kombucha together in

a blender

, and then taste. Kombucha can taste anywhere from sweet-sour to very sour. Depending on your brew, you might find that no honey is needed. Otherwise, add a tablespoon at a time, until you hit your sweet spot.

If you don't want berry seeds in your popsicles, strain the mixture before pouring into the molds. If you like the seeds, just pour straight from the blender. Either way, leave a little space at the top for them to expand in the freezer.

Freeze a minimum of 6 hours.

Run the mold under water to release the popsicle. Enjoy!
Notes
I bought these

bpa-free popsicle molds

, but if you don't have any, you can pour the mixture into an ice cube tray, cover with plastic wrap, and then insert toothpicks for the popsicle stick. (The plastic wrap keeps the toothpicks pointing straight up while the cubes freeze.)
Keywords: paleo, aip, gaps, wahls, kombucha berry popsicles
Paleo AIP Popsicle Roundup
There's no limit to creativity when it comes to popsicles. Here are 10 more recipes to keep you inspired all summer long:
Kombucha Supplies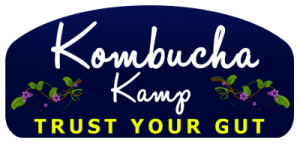 A number of people asked where they could buy quality supplies. Not everyone has a friend to lend them a SCOBY and tutor them through the process. So, I decided to become an affiliate of Kombucha Kamp. Hannah Crum has been brewing kombucha for over a decade and sells everything from quality SCOBYs to continuous brew systems. Whatever you need, she's got you covered, and she even offers a money-back guarantee.
Other Articles in the Kombucha Series