This post may contain affiliate links.
Click here
to see what that means.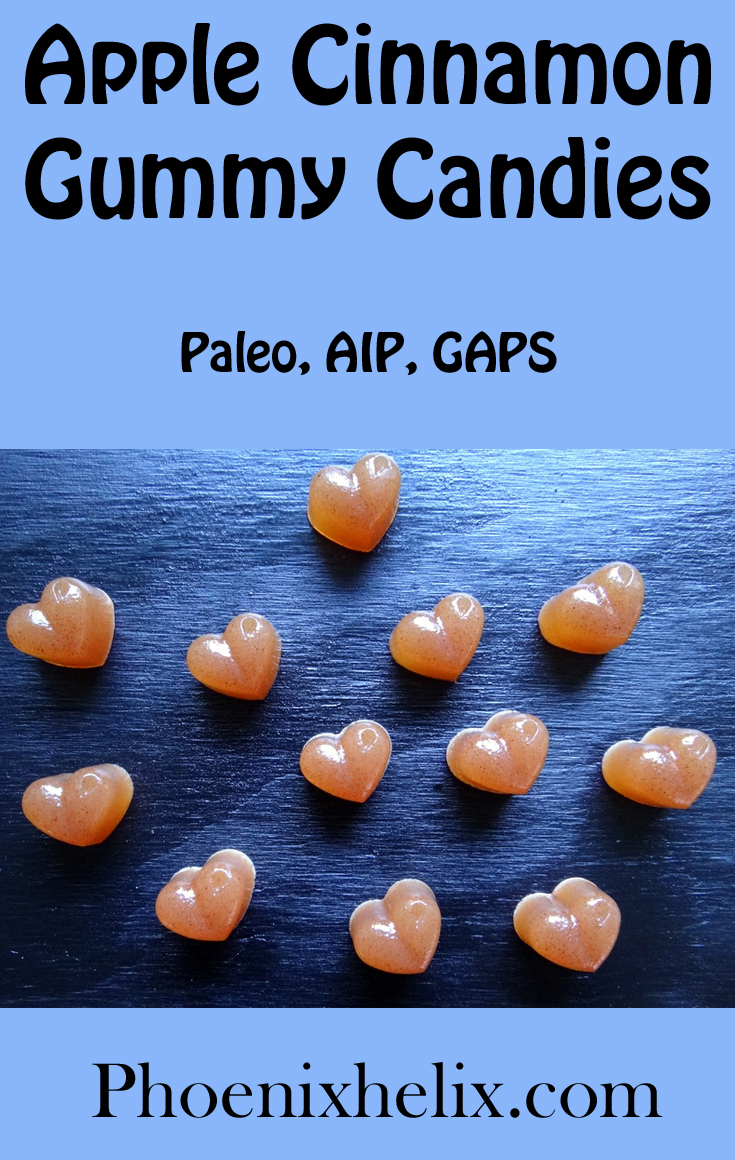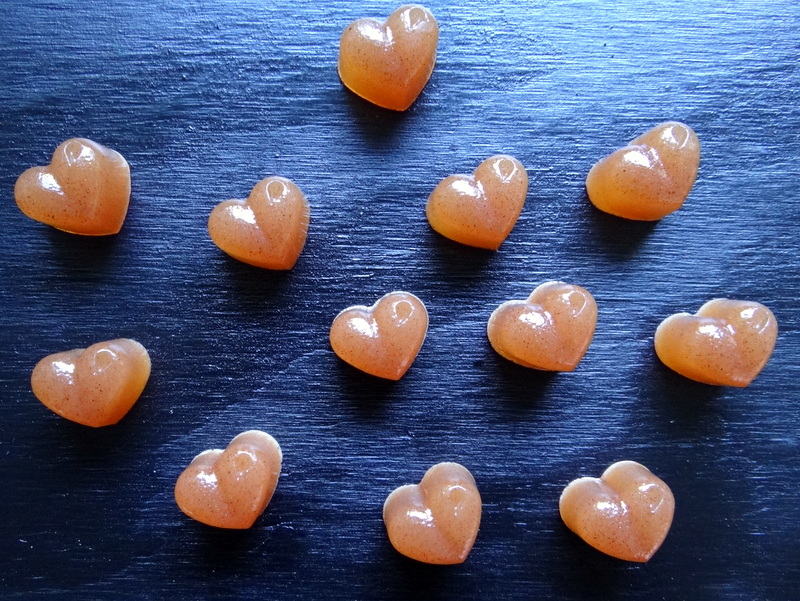 "Fun is Good."
~ Dr. Seuss
---
Candy that's Fun & Healthy

Most of us on healing diets didn't grow up in a bubble, which means we enjoyed our fair share of candy (and in my case, far more than my share.) On a recent Paleo View podcast, Mira Calton confessed to a former swedish fish addiction. Me? I worked at Hickory Farms in college and spent most of my paycheck on their bulk bins of gummy bears. The joy of candy isn't just its taste, it's the fun of it: the shape, the texture, the feel, and the flavor. My taste buds have changed. I don't crave candy any more and frankly, I wouldn't touch store-bought gummy bears with a 10 foot pole, but the little girl in me can still appreciate their appeal.

I created this recipe for the Paleo Parents Halloween Roundup. Kids will love them, because they have that gummy bounce where they're soft enough to squeeze, but then bounce right back to their original shape. Parents will love them, because they're made with natural ingredients, including the superfood gelatin, and they only take minutes to make. Plus, they're delicious, which pleases one and all.
Print
Apple Cinnamon Gummy Candies (Paleo, AIP, GAPS)
Author:
Prep Time:

10 minutes

Total Time:

25 minutes

Yield:

15 candies

Category:

Treats

Method:

Stovetop
Instructions
In a small saucepan, whisk the gelatin and cinnamon together until evenly blended.

Add the apple juice and turn heat to medium. Whisk until there are no lumps.

When the mixture starts to warm, add the honey and whisk well.

If the mixture thickens up too fast, don't worry, the heat will liquefy it again.

Pour into a glass measuring cup, for easy pouring into a silicone candy mold. I use this

heart-shaped silicone mold

, but if you don't have one, pour into any small container. A loaf pan is a good size.

Pop in the freezer for 15 minutes. Then remove from the freezer, pop out of your mold, and hand one to your favorite child (or your own inner child).

If you used a loaf pan, press down on the center to be sure it's solid. Freeze a little longer, if necessary. Then, use a spatula to gently loosen the gummy sheet from the bottom of the pan. Lift it out in one piece and place it on a cutting board. Cut into squares & serve!

Once gelled, they'll hold their shape at room temperature, but for a longer shelf life, keep them in the fridge.
Keywords: paleo, aip, gaps, apple cinnamon gummy candies
More Delicious Recipes & Resources