This post may contain affiliate links. Click here to see what that means.
(Paleo, AIP, GAPS, Wahls, Whole30)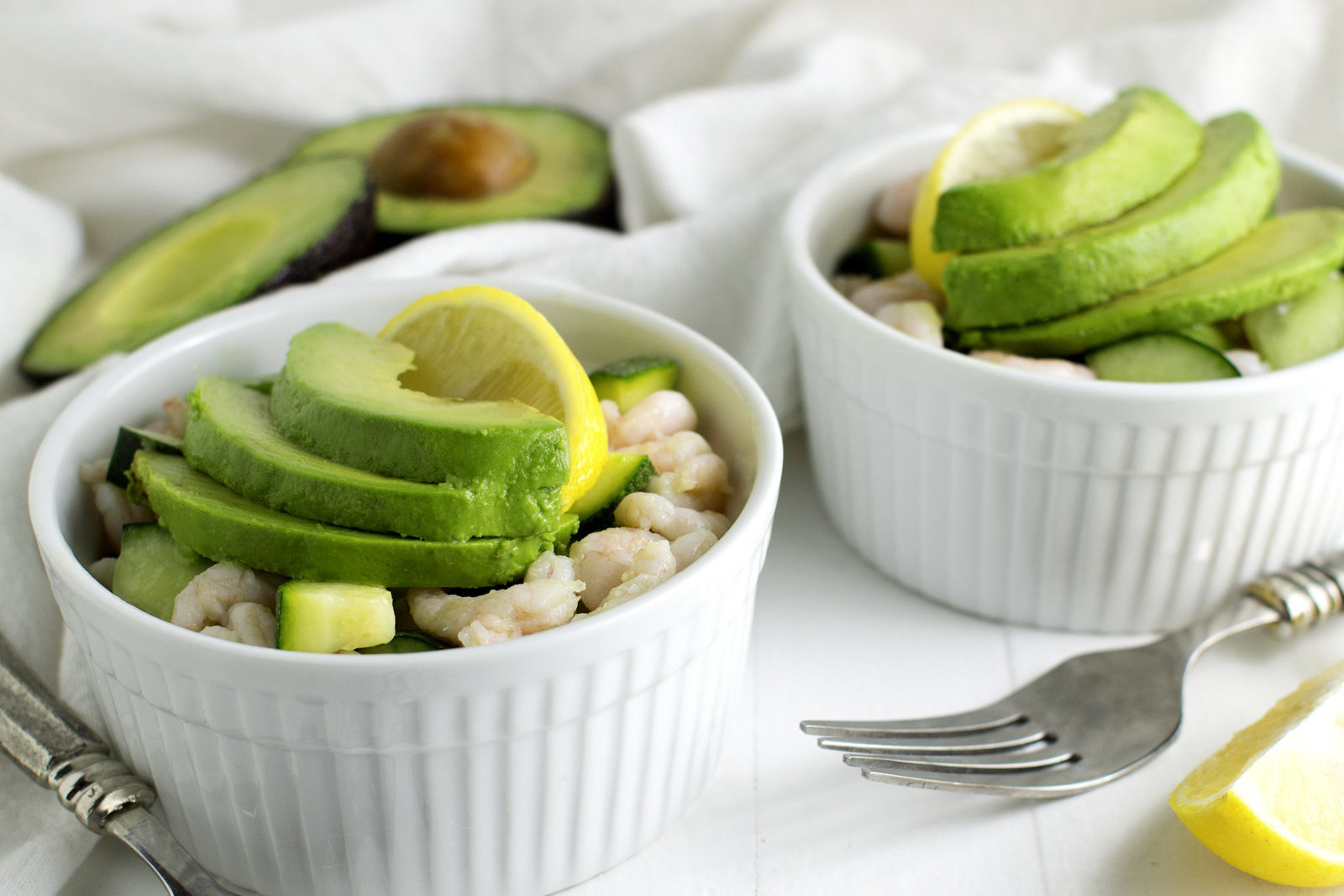 "Some of the best memories are made in flip flops."
~ Kellie Elmore
What is Ceviche?
Ceviche is a traditional South American dish of raw seafood "cooked" in citrus juice. Served cold, it's delicious and refreshing on a hot, summer day. It's also incredibly nutritious. Sarah Ballantyne recommends we eat seafood numerous times per week on a healing diet, due to its positive omega 3 balance. Since this recipe is so quick to prepare, I make it frequently.
Shrimp and Sustainability
Since I grew up by the ocean, I feel a love and protective instinct towards it. That's why whenever you see a seafood recipe on my blog, you'll also see a sustainability note. Although classic ceviche always involves raw seafood, shrimp ceviche is usually pre-cooked to preserve its tenderness and kill off any bacteria. I speed up this step by buying Wild Pink Oregon Shrimp. I like them for 3 reasons: (1) They're pre-cooked miniature shrimp, perfectly sized for soups, salad and ceviche. (2) They're frozen without chemicals, unlike other shrimp. (3) They're fished sustainably, which is rare.
Most wildcaught shrimp are caught via trawling – nets are dragged along the ocean floor, picking up everything in its path. Up to 20 other sea creatures are killed and discarded, for every shrimp caught. Farmed shrimp has its own concerns: 90% come from overseas where they are raised with chemicals and antibiotics. Wild Pink Oregon Shrimp are closely regulated for sustainability and one of the only shrimp fisheries certified by the Marine Stewardship Council. Where do you buy it? Look in the freezer section of your grocery store (I'm told Costco sells it.) Or you can buy online through Vital Choice seafood. (If you're a first-time customer, used the code VCAFINT for 10% off your order.) I also have another recipe that features this shrimp: Sweet Coconut Shrimp Curry.
Recipe
Serves 2
Ingredients
2 cups pink oregon baby shrimp (defrosted)
½ cucumber (diced)
½ zucchini (diced)
½ large celery stalk (diced)
small garlic clove (pressed)
1 lemon (juiced)
1 lime (juiced)
1 orange (juiced)
2 Tbsp. extra virgin olive oil
sea salt, to taste
black pepper, to taste (optional – omit for AIP)
1 large or 2 small avocados (chopped)
Directions
Put all the ingredients in a large bowl (except the avocados). Toss to blend. Let marinate 30 minutes, stirring once or twice.
Divide between two bowls. Top with avocado and sprinkle lightly with a little more salt. Enjoy!

More Delicious Recipes & Resources
---
Photo credit: Christina Feindel
Have you checked out my books?