This post may contain affiliate links. Click here to see what that means.
(Paleo, AIP, GAPS, Wahls, Whole30)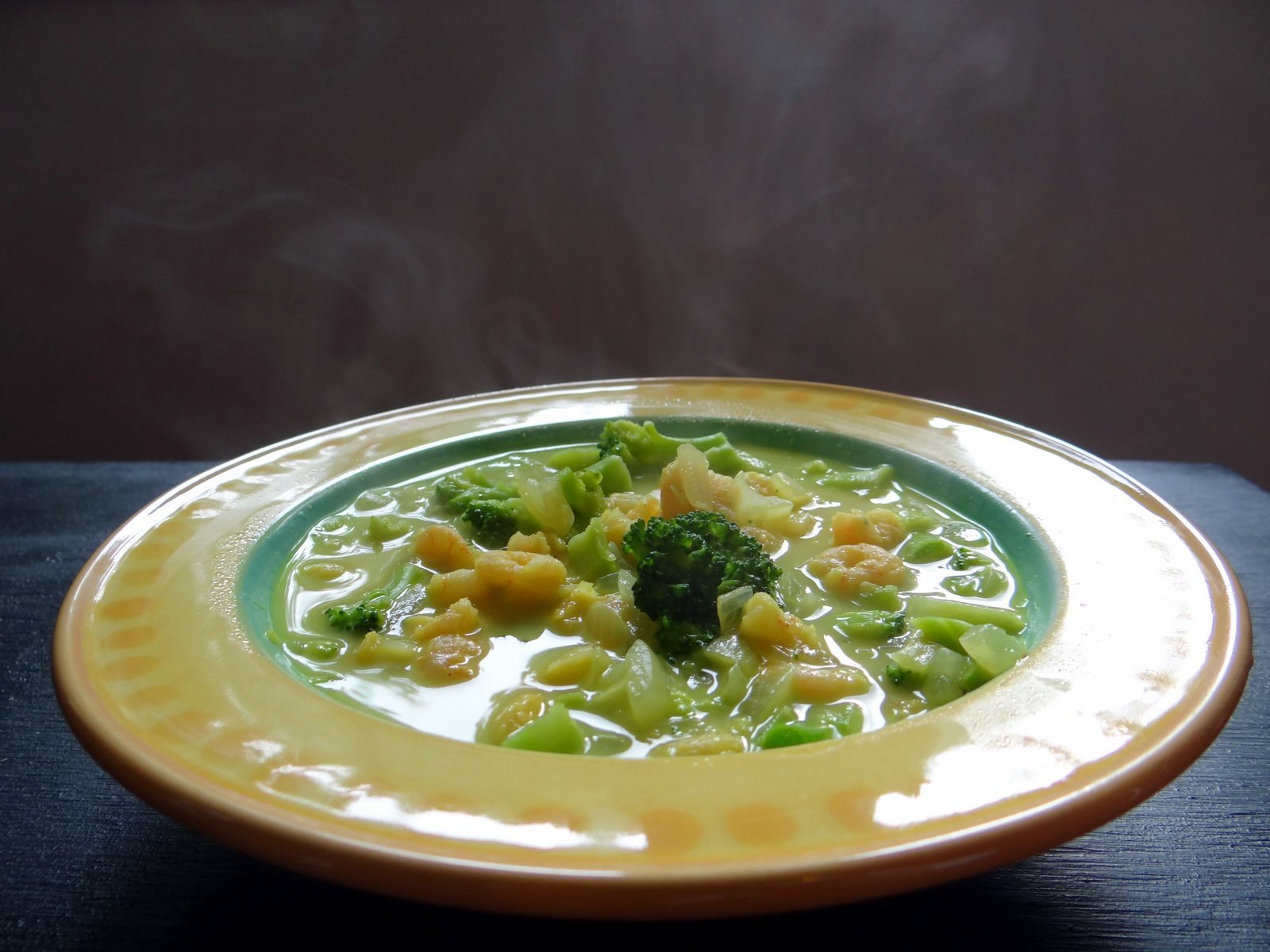 "Simplicity is the ultimate sophistication."
~ Leonardo da Vinci
Quick and Delicious – My Favorite Combination

Being on a healing diet, I spend a lot of time in the kitchen. It's a requirement when you need to make all of your meals from scratch. Some meals are worth a lot of effort, but my favorite recipes are the ones that are absolutely delicious, yet fast to prepare. This is one of those recipes. From start to finish, you can have this on the table in under 30 minutes.
Sustainability Note
The shrimp I chose for this recipe is Wild Pink Oregon Shrimp. They are tiny shrimp, fished sustainably from clean waters, and often sold pre-cooked in the freezer section of your grocery store. An added bonus is that they require no preparation before cooking. If you can't find it locally, I buy mine through Vital Choice Seafood. Deal alert: They offer a 10% discount for new customers, with the code VCAFINT.
Since I grew up by the ocean, I feel a love and protective instinct towards it. That's why whenever you see a seafood recipe on my blog, you'll also see a sustainability note. Most wildcaught shrimp are caught via trawling – nets are dragged along the ocean floor, picking up everything in its path. Up to 20 other sea creatures are killed and discarded, for every shrimp caught. Farmed shrimp has its own concerns: 90% come from overseas where they are raised with chemicals and antibiotics. Wild Pink Oregon Shrimp are closely regulated for sustainability and one of the only shrimp fisheries certified by the Marine Stewardship Council. That's why it's my favorite shrimp! If you're looking for another great shrimp recipe, try my Easy Shrimp Ceviche.
Recipe
Inspired by Simply Recipes
Meal Planning Note
This recipe is delicious and it's tempting to eat a lot, but it's also very rich. I recommend eating it as 4 small servings, with a vegetable on the side to fill out the meal. Cauliflower rice is a nice side dish. You can even serve the curry on top of the "rice", if you like.
Ingredients
1 Tbsp. coconut oil
1 medium onion, diced
1-1/2 tsp. nightshade-free curry powder (see options below)
1/8 tsp. cardamom (omit for strict AIP)
3/4 tsp. sea salt
2 cups homemade or additive-free coconut milk
1/2 cup water
1 lb. wild pink Oregon shrimp
3 cups broccoli (frozen is fine)
Nighshade-Free Seeded Curry
my recipe and recommended if you tolerate seed-based spices
2 Tbsp. ground coriander
2 Tbsp. ground cumin
4 tsp. turmeric
2 tsp. black pepper
1 tsp. powdered ginger
1 tsp. dry mustard
Nightshade-Free Seedless Curry
From the former blog, Feed Me Rachel (use for strict AIP)
1/2 Tbsp granulated garlic
1/2 Tbsp granulated onion
1/2 Tbsp turmeric
1 tsp dried cilantro
1 tsp dried basil
1 tsp dried dill weed
1 tsp cinnamon
1/2 tsp powdered ginger
1/4 tsp ground clove
Storebought Option
ShopAIP now sells an AIP-friendly curry powder!
Directions
Choose your nightshade-free curry recipe. Whisk the ingredients together and put in a spice jar.
If you're making homemade coconut milk, get that ready in advance.
Melt coconut oil in medium pot over medium heat. Add diced onion and sauté 5 minutes.
Add spices and sauté until fragrant.
Add coconut milk and water, bring to a boil then reduce heat. Simmer uncovered for 5 minutes.
Add shrimp and broccoli (no need to defrost either one). Return pot to a boil. Then reduce heat and simmer 3 minutes, just until shrimp and broccoli are warmed through. Enjoy!

More Delicious Recipes & Resources
Have you checked out my books?