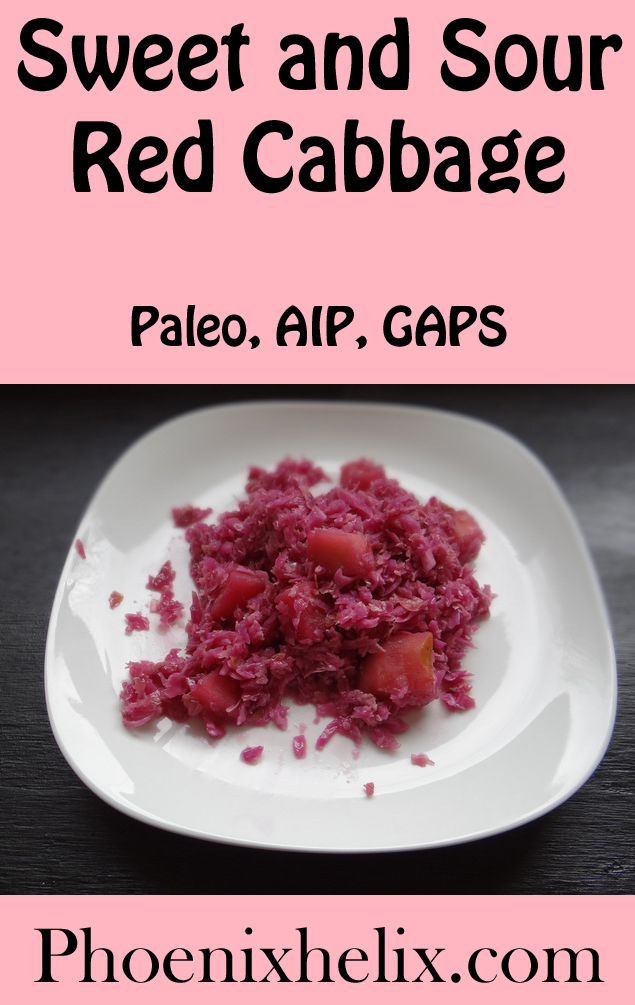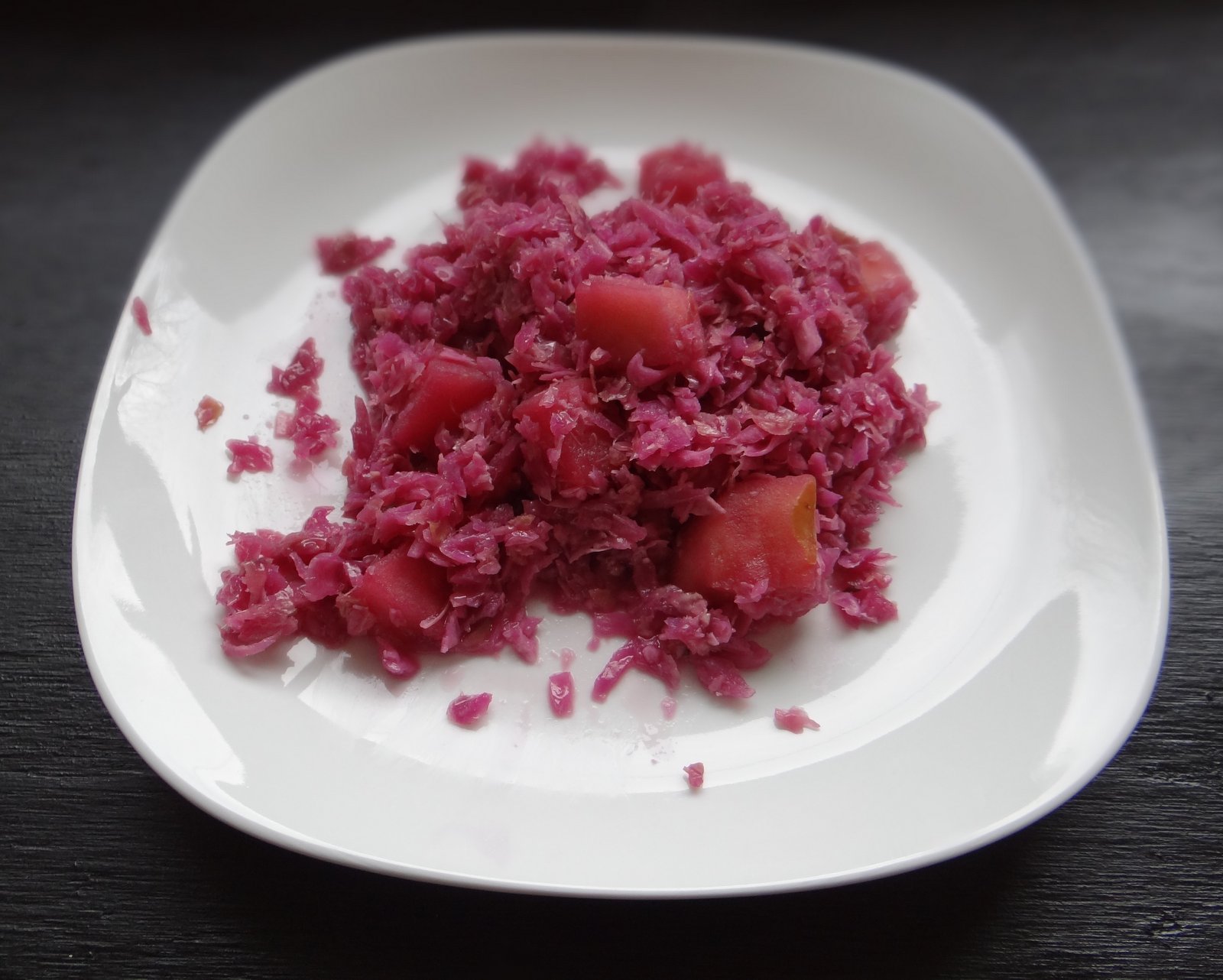 "Frugality includes all the other virtues."
~ Cicero
---
Budget-Friendly
One of the complaints you often hear about paleo is that it can be expensive. There are no coupons for organic broccoli, and the "buy 1 get 1 free" sales at the grocery store feature junk food, not wildcaught salmon. Still, there are some foods that are incredibly good for you, while also being easy on the wallet. Cabbage is one of those foods. It goes a looooooooong way, and it's even one of the Clean 15 which means you can pay conventional prices. I'll be honest though – I never used to like cabbage. This recipe changed all of that. It's one of my favorites, and when I cook this recipe, it feeds me and my husband (happily) for days.
Nutrition
This humble vegetable is also a nutrition powerhouse. Terry Wahls recommends we eat 3 cups of sulfur-rich vegetables (like cabbage) daily, because they support our bodies' detox pathways. In the modern world, this is essential for everyone, but if you're battling autoimmune disease, it's even more important. In addition to that, check out these other benefits:
The Power of Red: While all cabbage is beneficial, red cabbage contains significantly higher concentrations of phytonutrients, which have antioxidant and anti-inflammatory effects. Red cabbage also has 6 times the vitamin C of green cabbage. That's why they say to "eat the rainbow." The color is more than just pretty.
Have you heard of H. Pylori? It's a normal inhabitant of our stomach, but when its population becomes too large it interferes with digestion and can even cause ulcers. Cabbage helps control this population. How cool is that?

Recipe
adapted from the former blog, Five and Spice
Print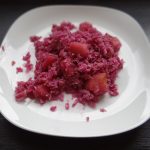 Sweet and Sour Red Cabbage (Paleo, AIP, GAPS)
---
Author:

Total Time:

1 hour 10 minutes

Yield:

6-8 servings
1

head red cabbage (about 2 1/2 lbs)

3

apples (cored and hand chopped into small chunks)

3 Tbsp

.

coconut oil

1/4 cup

honey

1/2 Tbsp

.

sea salt

1 tsp

. caraway seeds (optional – omit for strict AIP)

1/3 cup

apple cider vinegar
---
Instructions
Cut cabbage in half and remove the core. If the outer leaves are wilted, throw them away. Cut the remaining cabbage into large chunks and feed into your

food processor

, using the largest grater blade or a slicing blade to shred the cabbage. If you don't have a food processor, chop the cabbage finely with a knife.

In large soup pot, put apples, coconut oil, honey, salt and caraway seeds (if using).

Turn heat to medium-high. Once the oil melts, add the shredded cabbage.

Pour apple cider vinegar on top, stir to blend, and cover pan.

Once it starts to steam, stir and cover again, and reduce heat to medium-low.

Cook for 1 hour, stirring 2 or 3 times over the course of the hour.

Taste. If it's too sour, add a little more honey. Too sweet, add a little more vinegar. Enjoy!
Prep Time:

10 minutes

Cook Time:

1 hour

Category:

Side Dishes

Method:

Stovetop
Keywords: paleo, aip, gaps, sweet and sour red cabbage
You May Also Be Interested In