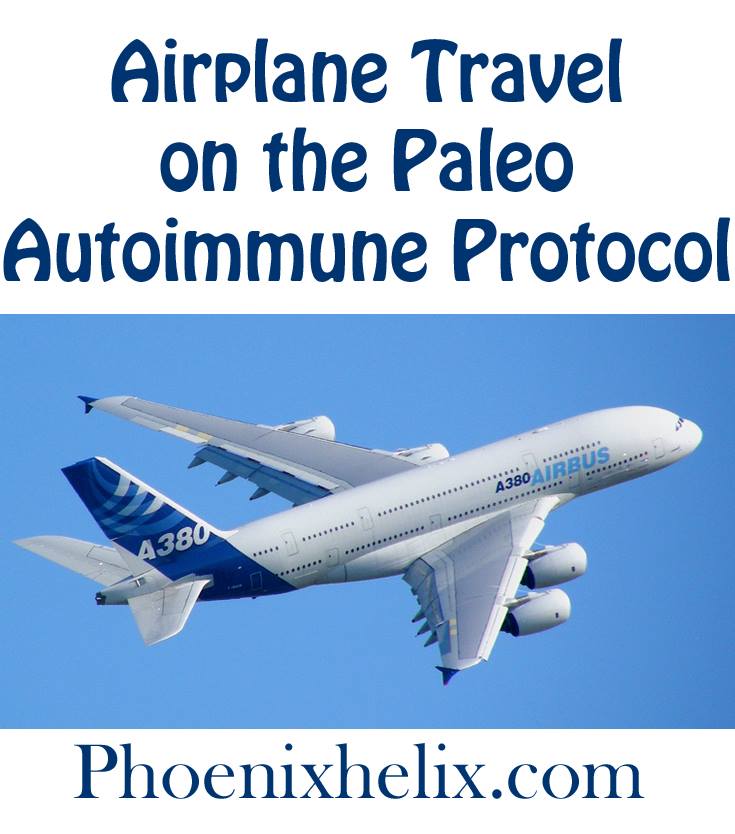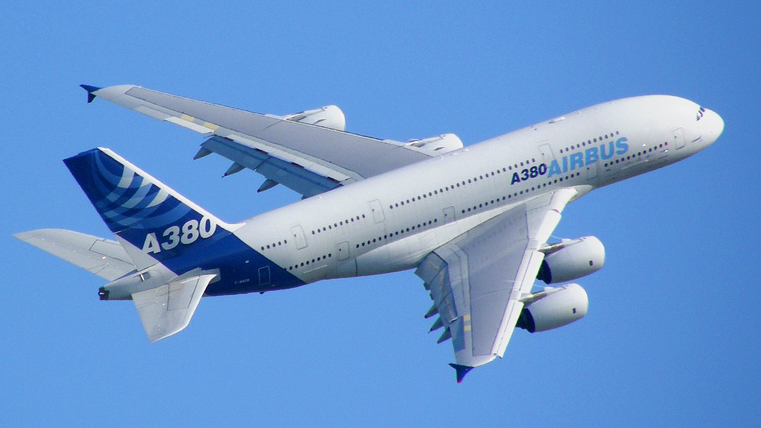 "The world is a book, and those who do not travel read only a page."
~ Saint Augustine
---
The Challenge
When you're on a healing diet, what you eat is extremely important. It's the difference between living well with autoimmune disease, and suffering with autoimmune disease. The stakes are high, and it's easiest to do when we're at home, in our own kitchen, surrounded by the food we carefully sourced, and the meals we prepare.
But we can't stay homebodies forever. There's a whole world outside our door, and if we never leave, we let our disease isolate us from a big part of living. Travel can lead to relaxation, adventure, or time with loved ones who live far away. All of these experiences are worth the effort. Last year, I took a number of road trips while on the paleo autoimmune protocol (AIP). This year, I traveled by plane. Each mode of travel has its own benefits and challenges. When I traveled by car, I took a lot more food with me, but had more travel time. Traveling by plane was speedier, but I was forced to simplify and do without some of my household staples. I managed to stay on my diet on every trip and experienced no serious flares. Here's how I did it.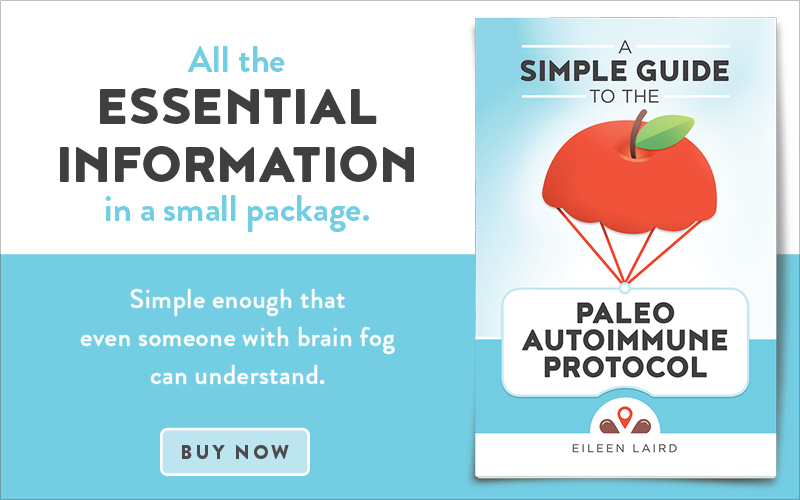 The Plan
I had two trips planned this summer. One to go visit my parents and siblings who live on Cape Cod. One to go visit my stepchildren and grandchildren who live in Kansas. These were my first flights since having rheumatoid arthritis, and I was nervous.
Sleep and Flight Times: In the past, I would have booked an early morning flight, stayed up late packing, skipped breakfast, and hit the airport on a few hours of sleep. Now, that's not a choice I'm willing to make. Sleep is too important. Instead, I chose afternoon flights that gave me time to get a full night's sleep and eat a healthy breakfast at home.
Food for the Plane: My flights were short – under 3 hours. So, I packed a simple lunch: a pre-cooked hamburger (flavored with herbs), 1/2 an avocado sprinkled with salt and lemon juice, and some grapes. I also packed a fork wrapped in a napkin. Since I live a 2-hour drive from the airport, I put my lunch in a little cooler with an ice pack for the drive, and then transferred it to my backpack when I arrived at the airport. I also packed some non-perishable foods, in case my flight was delayed. I brought along some Epic Bison Bars, Wild Zora Lamb Bars, and Paleo Angel Power Balls. If you have long flights, you'll want to eat your perishable food shortly after takeoff, and save the non-perishables for later. A waited to buy bottled water until after I passed through security. TSA rules allow you to bring solid food on the plane, but they restrict liquids. Be aware that anything that falls between these two categories is considered a paste and might get confiscated (like guacamole or jam). The good news is that freezing pastes and liquids makes them solid, and TSA usually allows anything frozen through security. Note: rules may vary on international flights.

Update

: Thanks to a reader recommendation, I now always travel with a carry-on cooler.
Grocery Shopping Upon Arrival: Before leaving home, I found the nearest Whole Foods to each airport, and planned to shop for my essentials on the way to my family's house. The plan was different for each trip. On Cape Cod, there's a fish market and grocery store near my parents' home. My parents eat their main meal mid-day, and we agreed to prepare AIP-friendly seafood and vegetables. Everyone makes their own breakfast and dinner, so I planned to have meat and veggie dinners, eating the leftovers for breakfast. The schedule was going to be relaxed, so I would have time to source food daily. The only things I needed at Whole Foods were some things I couldn't find at the local grocer: real olive oil, Herbamare, raw sauerkraut, raw kombucha, and dinner for my first night (I made a hearty salad from their salad bar). In Kansas, life was going to be busy. Lots of people, lots of activities, and I wouldn't have time to shop for food every day. It also didn't feel reasonable to ask everyone to eat AIP-friendly meals. Instead, I bought a bunch of food to batch-cook the first night. Then, the family ate the way they always do, and I just heated up my own food each meal and shared their table. For these reasons, my grocery list at the Kansas Whole foods was longer: in addition to the items mentioned above, I bought enough meat and veggies for all my dinners (and leftover breakfasts); salad ingredients for lunch (mixed greens, raw veggies, avocados, and canned salmon); and fruit for snacks. I think the key to meal planning while on vacation is to keep it simple. No fancy recipes, no lengthy ingredients, just high quality food that's easy to prepare and will keep you from being hungry.
Food Planning for Arrival Home: I planned my return flight the same way: I booked an afternoon flight, ate breakfast with my family, packed a similar lunch (cooked chicken, sliced carrots and blueberries), and had some non-perishables as backup in case of plane delay. The other thing to keep in mind is dinner when you get home. If you've been gone for a while, your fridge is likely to be empty. The week before I left, I simply doubled a couple of recipes, and froze the leftovers. When I arrived home, all I had to do was reheat my homemade frozen meals until I had time to go to the grocery store and restock my home.
Leave Perfection at Home: Traveling well on a healing diet is all about balance. You need to plan enough to avoid autoimmune flares, while not getting obsessed over every detail. The goal is to have fun and avoid stress as much as possible. For me, that means avoiding my main triggers (grains, legumes, dairy and nightshades). But I don't worry about whether my meat is grass-fed or my vegetables are organic when I'm on vacation. I eat what's available. I'm also not going to be eating as nutrient-dense. There's going to be a lot more chicken and burgers, and a lot less organ meat and bone broth. Simplicity rules, and I can make up the nutrient-density when I get back home.
The Reality
So, you saw my plans. How did my trips actually go?
Cape Cod: Honestly? It was perfect. I felt like the whole trip had anti-inflammatory benefits. The weather was ideal – sunny and in the 70's. My parents live a mellow life. I took a walk by the beach while they slept late each morning, then drove to the fish market to buy fresh seafood for lunch. My mother and I cooked together, something we both love to do. After lunch, I hung out with my family: Mom, Dad, siblings, nieces and nephews. In the late afternoon, there was usually an hour or two of solitude where I'd read a few chapters of a novel (purposely avoiding the internet). In the evening, I'd go to the local grocer to pick up ingredients for an easy dinner, making enough to have leftovers for breakfast the next day. At night, my mother and I played cards until I got tired, and then I went to bed early and slept well. Is it any wonder I came home feeling fabulous? Between the relaxation, visiting with people I love, time off-line, and a high-omega diet, it was a healing trip.
Kansas: I had a wonderful time, and am so glad I went, but there were some travel stresses that took their toll. I didn't flare, but I came home with more stiffness than usual and some minor soreness. Unfortunately, the way my body works, it takes a few weeks for the extra inflammation to go away. What happened? First, the good: I love my stepkids and grandkids, and spending time with them is always a joy. I got to play basketball and pickleball with my teenage grandsons, and paparazzi to my one year-old granddaughter, who is in constant motion. (I'm proud to say that after taking 200 pictures, I got a few that weren't blurry!) I had some great talks with my stepdaughters and son-in-law, and spent some quality time with my husband as well. However, there were challenges, too. Kansas is HOT! A day at the water park was bliss for the grandchildren, but unfortunately inflammatory to me. Our guest bed was an inflatable mattress: comfortable at first, but hard on the joints as the night wore on, leading to restless sleep. Lastly, while I prepared all my own food, I also helped make dinner for the family. Here's the problem – if food gets on my fingers when I cook, I lick my fingers. It's an unconscious habit I can't seem to break. At home, I never make food I can't eat, so this isn't a problem. On vacation, I was reheating mashed potatoes for the family dinner – nightshades – and I licked my darn fingers! So, it's no surprise I came home with more inflammation than when I left. I don't share this story to discourage anyone from traveling. I'm glad I went. I love my family too much to stay home. Life (and traveling) isn't always perfect, but that doesn't mean it's not worthwhile. Nothing on this trip caused a painful flare. The extra inflammation is a little bit uncomfortable, but in a few weeks it will be gone, while the wonderful memories from the trip are mine forever.
Do you travel on a healing diet? Tell me about your experience!
Other Travel Resources
Credit: image at top of page from Axel Péju.