This post may contain affiliate links.
Click here
to see what that means.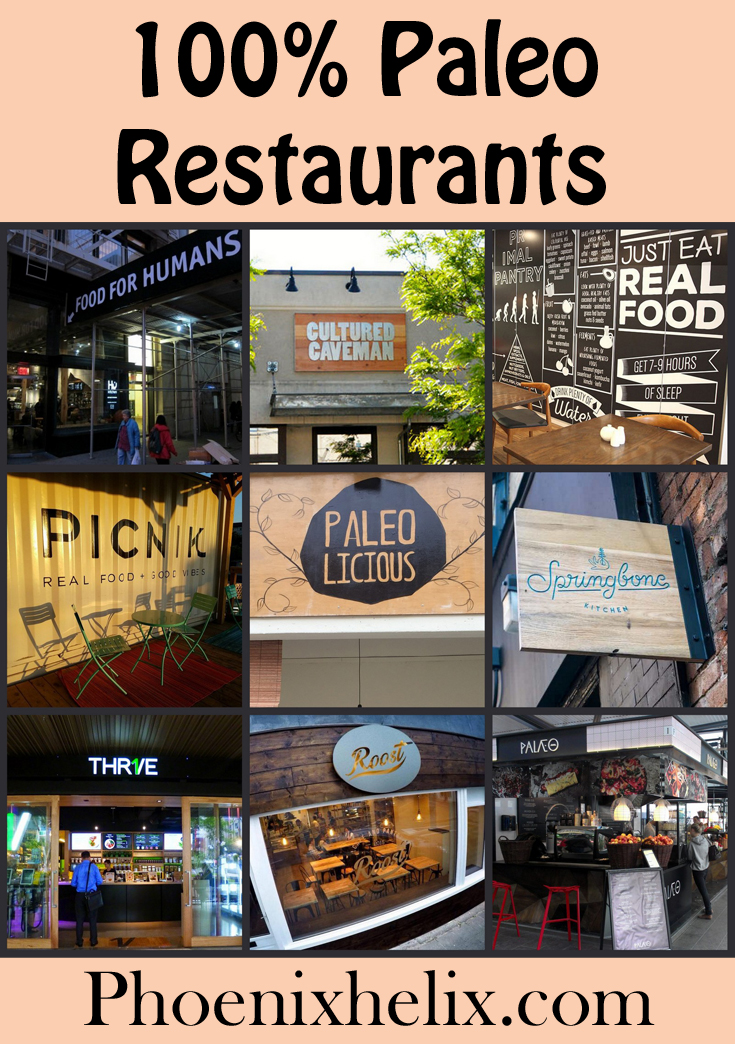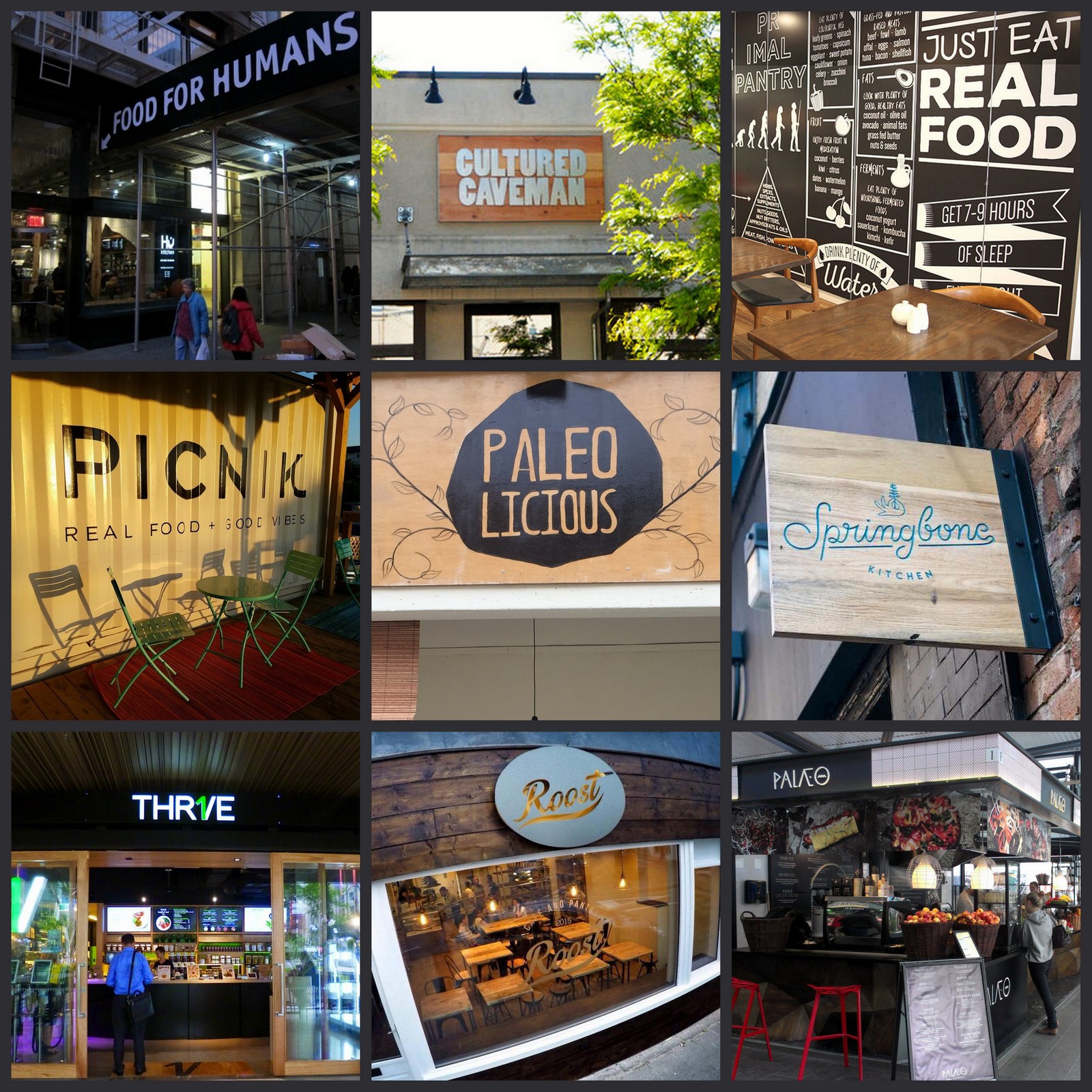 "But none of that really mattered. I had found my tribe. It felt like a family reunion for the family I'd never really known, a homecoming at the place where I was always meant to be but hadn't known how to find."
~ David Levithan
---
Remember How It Felt to Relax in a Restaurant?
Do you remember that feeling? Deciding on the way home from work that you were too tired to cook, calling a loved one to join you, and sighing with contentment as you settle into the restaurant chair. You open the menu and have more options than you can possibly eat, with no fear of retribution. It's just about enjoying the food, the conversation, and the service. Wouldn't it be great to feel that again? That's the goal of this guide.
When you're on a healing diet, restaurants are no longer safe havens. They are a minefield of potential food triggers, menus filled with food you can't eat, and staff who often don't understand your needs even when you try to make them clear. One wonderful benefit to the growing paleo movement is that there are culinary entrepreneurs among us! However, they are rare. I'm honoring them in this post.
Don't Judge a Restaurant By Its Name
Just because a restaurant says it's paleo doesn't mean it truly is. When I double-checked menus, I found lots of non-paleo ingredients. Some "paleo" restaurants even had wheat on the menu – crazytown! In the end, I came up with three categories. The first list are restaurants that truly are 100% paleo. The second list are 100% gluten-free restaurants with a paleo philosophy. The third list are 100% gluten-free restaurants where at least half the menu can easily be adapted for the paleo diet. Any restaurant that served gluten in any form – no matter their name – didn't make the lists. For those of you following the paleo autoimmune protocol, I also made notes below on how AIP-friendly each restaurant is.
---
Note: In each section, restaurants are listed alphabetically by US state first, then alphabetically by other countries. Last updated 4/11/20.
---
100% Paleo Restaurants. Woot Woot!
You read that right. This is a list of restaurants where everything on the menu is 100% paleo. That means the menu is free of all grains, gluten, legumes, dairy, soy, refined oils, refined sugars, and processed and artificial foods. The focus is on high-quality real food: fresh vegetables, high quality meat and seafood, healthy fats, and paleo-friendly herbs and sauces. In other words: Restaurant Heaven. It's a small list (and honestly it's gotten smaller since I first wrote this post in 2017). Niche restaurants are a challenging business, so if you live near one of these, visit them today!
Cultured Caveman in Portland, OR – This restaurant began as a kickstarter project to become one of the first 100% paleo restaurants in the United States. They pride themselves on accommodating people with food restrictions, so ask their help if following AIP. They even make it easy by having a website menu where you simply click on an item to see the full list of ingredients.
Festal Paleo Café in Vancouver, Canada – This is the first 100% paleo restaurant in Canada. They began as a meal delivery service and expanded to a restaurant location in 2017. Their goal is to feed people for both health and joy, and they have a wide and varied menu. For AIP, ask the staff to help you modify your order.
Palaeo – Primal Gastronomi: 7 locations in Denmark – Peter Emil Nielsen is on a mission – to create healthy, fast food around the world. He's starting with his home country of Denmark, but that's not where he plans to finish. The menu is 100% paleo with 1 exception: you can order cheese as a topping or milk in your coffee, but neither is automatically included in any meal. I've spoken with Peter and he said patrons can definitely adapt the menu to AIP, but you need to be clear with his staff, because they won't know what AIP means.
Primal Roost in Surrey, England – This casual breakfast and lunch café is 100% paleo with one exception: they offer grass-fed butter as an optional addition to coffee. Since the food is cooked off-site, they can't accommodate special orders. However, people following the AIP should be able to put together an AIP-friendly salad with the staff's help.
Paleolicious in Kuala Lumpur, Malaysia – Keeping our international flavor going, this restaurant has a beautiful mission: To create a healthier and happier world. They list ingredients on their menu, but for AIP, you'll have to ask the staff to clarify the spices used.
100% Gluten-Free Restaurants with a Paleo Philosophy
Some people start a restaurant with a paleo goal but offer a slightly expanded menu to appeal to a wider audience. These are the restaurants that fall into this category. Below, I list the non-paleo items on each menu. In order to be on this list, a restaurant has to be 100% gluten-free and mostly paleo. (A partial gluten-free menu doesn't qualify.) Just like the 100% paleo restaurants above, these restaurants care about food quality and sustainability, prioritizing local, seasonal, organic, wild-caught, grass-fed, and pastured ingredients whenever possible
100% Gluten-Free Restaurants that Can Accommodate Paleo
These restaurants weren't started by paleo chefs, and they might not even know what paleo means, but they do believe in a safe, gluten-free dining experience. Like all of the restaurants in this entire blog post, gluten isn't allowed in these kitchens at all, which is so much better than a regular restaurant with a gluten-free menu. Why? Because there's no risk of cross-contamination – It isn't possible to get "glutened" here. The other requirement for this list is that half of their menu has to be paleo-friendly, meaning it can easily be adapted to the paleo diet with a few minor changes. (No more searching menus for one sad, flavorless option.) Lastly, I only chose restaurants that care about the quality of the food, sourcing local, organic, sustainable, wild-caught and grass-fed ingredients whenever possible. This is the cream of the gluten-free restaurant crop.

Paleo-Friendly Food Trucks
I put these in a separate list, because they have limited hours and limited menus, and you don't get the added relaxation of sit-down service. However, they are still a great option for quick, inexpensive, paleo food.
Picnik is Austin, TX – Open 7 days a week, the only non-paleo items on the menu are quinoa in one meal and grass-fed butter is an optional addition to coffee. However, all of the food is prepared in advance and therefore cannot be modified. The only AIP option is bone broth. AIP-ers will have better luck at their full restaurant location (see above).
Elemental Eats in Wellington, New Zealand – 100% paleo, they move around to various locations. Follow their Facebook page for details. Nightshades feature heavily on the menu. Whether they can accommodate AIP will depend on how much of the food is prepared in advance.

Craved by Caveman in Melbourne, Australia – Australia's 1st 100% paleo food truck, they also move around to various locations. Follow their Instagram page for details. Whether they can accommodate AIP will depend on how much of the food is prepared in advance.
Let's Thank Them with Our Business
The majority of new restaurants fail within the first 3 years, and when you're catering to a niche audience you're taking a higher risk. Let's thank these restaurants and keep them in business! We can't expect them to be there for our birthday, if we don't support them throughout the year. If you're lucky enough to live nearby, become a regular customer. For the rest of us, we have a wish list of places to visit. Time to plan some travel!
Minimum Requirements to Add a Restaurant to this List

I would love to expand this list, but my standards are high, my friends! There's a reason this list is special. If you know of a restaurant that meets the following requirements, comment below.
In order to make the list of 100% paleo restaurants, every item on the menu has to conform to a strict paleo template.
In order to make any of the lists, the restaurant has to be 100% gluten-free. That means no wheat anywhere on the menu. Having a "gluten-free menu" is not enough to qualify.
At least 50% of the menu has to be paleo-friendly. No gluten-free pizza, pasta or vegan food joints.
It has to be a restaurant that serves meals (not a bakery, juice shop, coffee shop, etc.).
The restaurants on these lists include food trucks, cafés and upscale eateries. The one thing they all have in common is that you can spontaneously stop by and grab a meal. While there are great paleo catering and meal delivery services, they require advance ordering and therefore don't qualify for this list.
I realize that you might have a favorite restaurant that doesn't meet this criteria. That's OK! It is indeed possible to find local places that can accommodate our special diet, and it's a real gift when that happens. Here's the thing, though: In restaurants, there are a lot of staff involved with food preparation, and it's really easy for one to make a mistake or simply be misinformed. The less allergy-friendly the restaurant, the higher the risk of exposure to intolerant foods. I created this post to discover the places where relaxation can be returned to our restaurant experience. These restaurants are the dream!
5 Tips for Ordering in Non-Paleo Restaurants

While it's exciting that there are any 100% paleo restaurants on the planet at all, most of us don't live near one. So, here are my best tips for ordering a paleo and/or AIP meal in a non-paleo restaurant:
Research restaurants in advance. The Eat Well Guide helps you find farm-to-table restaurants, which serve high-quality food and are more likely to accommodate special dietary needs. Find Me Gluten-Free is a smartphone app where customers rate restaurants on their gluten-free options and safety measures.
Tip well. When you greet your server, tell them that you have food allergies so will need them to ask the chef some questions. But also tell them before you order that you tip very well for this extra service (and be sure you do!)
Look at the menu like everything is available à-la-carte. Most of the menu items will include foods you can't eat, but you can likely find a meal you can create.
Use the word "allergy". This is something restaurant staff take more seriously than "food intolerance."
Keep it simple. Don't talk about your diagnosis or every single ingredient that affects you negatively. Instead scan the menu for something that you believe you can eat, and then ask your server to check with the chef regarding any potential hidden ingredients that you can't eat. For me, I always have them doublecheck it's gluten, dairy and nightshade-free, and I explain this means no butter and no red pepper spices, including paprika. Your list might be different.
Other Travel Resources