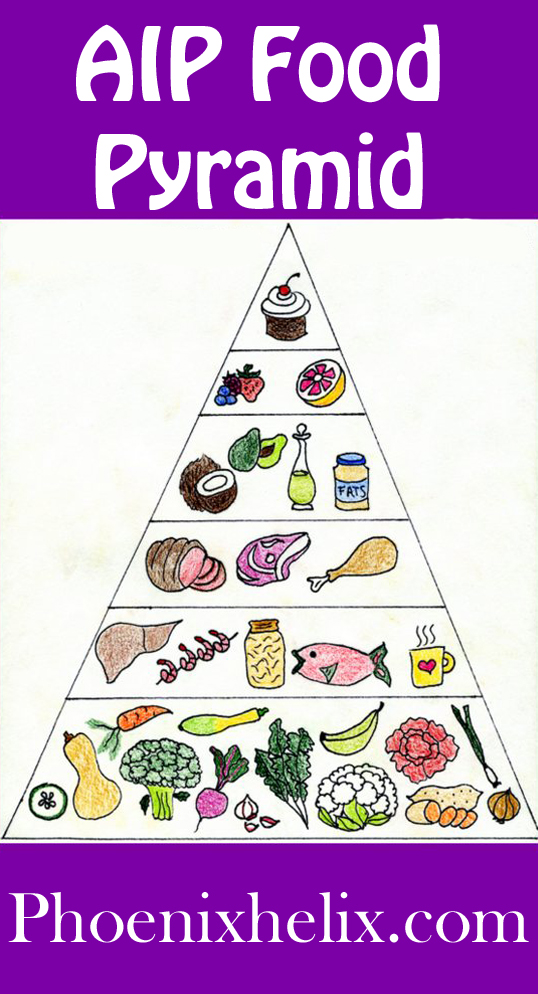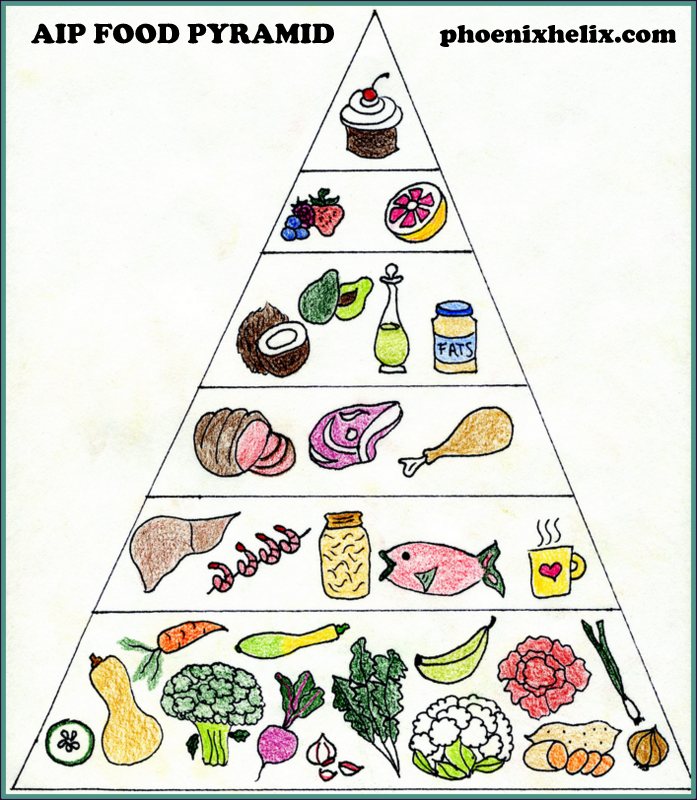 "Acknowledging the good that you already have in your life is the foundation for all abundance."
~ Eckhart Tolle
---
Focusing on the Bounty
When we talk about the paleo autoimmune protocol (AIP), we often focus on what we CAN'T eat. There's a reason for that. It's a big change from the diet we've spent our lives eating, and when you first start the protocol, you can find yourself looking at an empty plate and asking "Well, what CAN I eat?" I have a grocery list on this website, and there are many cookbooks and meal plans available, but sometimes it's helpful to have a visual picture of what this diet looks like. Here's the truth: you can eat delicious, satiating food every day on the AIP, and that's a key to this diet being sustainable. If you feel deprived, you won't stick with it.
Nutrient Density
Another reason I drew this pyramid (besides the fact that it was fun) is to show which foods should make up the bulk of your diet. In order to reverse autoimmune disease, you need to give your body intense nutrition to heal. If all you're doing is eating chicken breasts and AIP desserts, you're unlikely to be successful. This is a common mistake people make on the AIP. The foundation of the AIP food pyramid is healing foods, and we need to become nutrient seekers.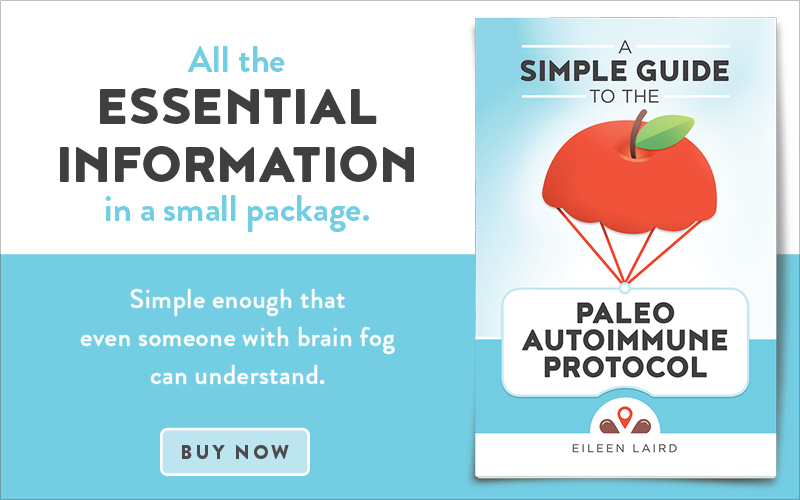 Pyramid Layers
The Politics of the USDA Food Pyramid
Did you know that the woman hired to research and create the FDA food pyramid didn't include grains as the foundation? Instead, she recommend vegetables as the foundation, then meat, then healthy fats. She limited "empty calories" to 10% of daily intake, and included most grains in that category. When she submitted it to her supervisors, food lobbyists took over, and literally turned her food pyramid upside down. She warned that if they published those recommendations, obesity and chronic disease would skyrocket. And that's exactly what happened. For the full story, read the compelling book, Death By Food Pyramid.
Printable PDFs of the AIP Food Pyramid and AIP Grocery List
People who bought my book, A Simple Guide to the Paleo Autoimmune Protocol, are eligible for a free printable PDF of this food pyramid as well as a printable AIP grocery list. Just email me your receipt.
You May Also Be Interested In