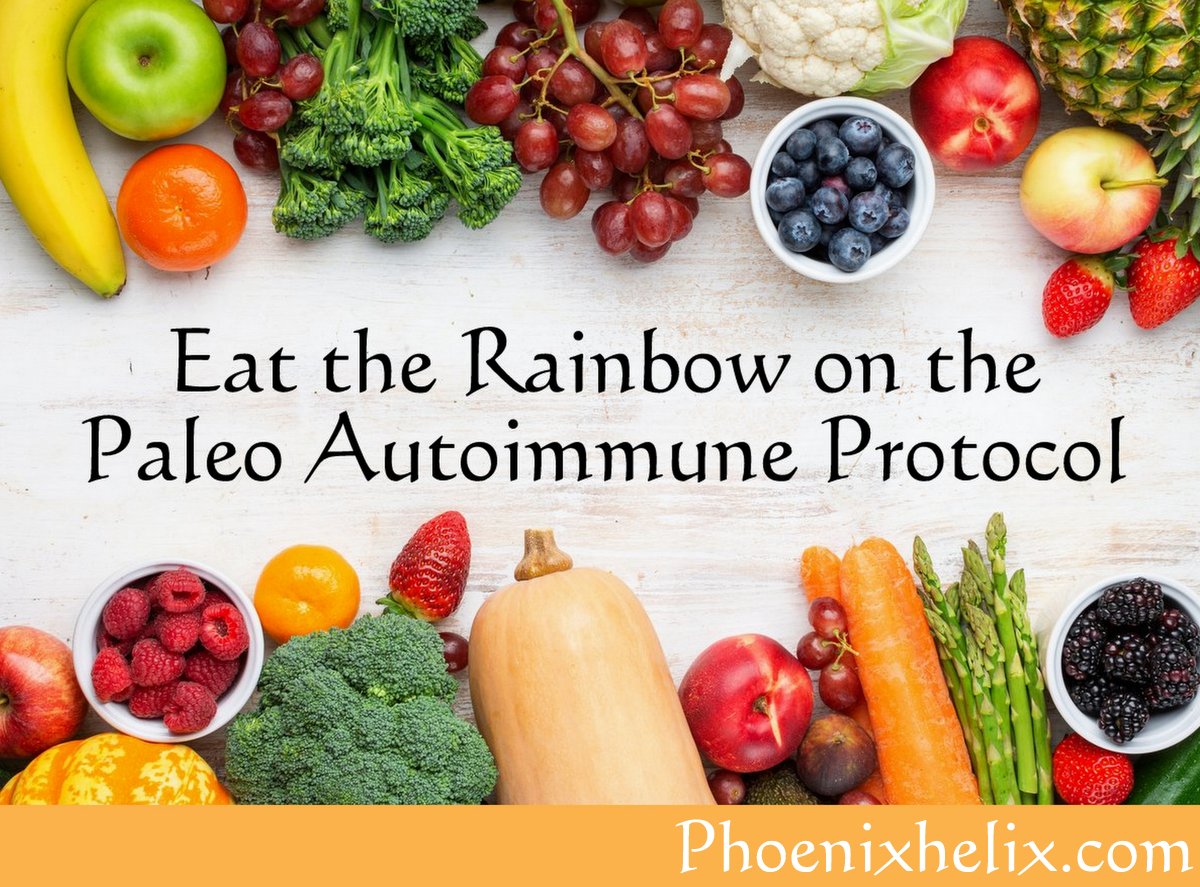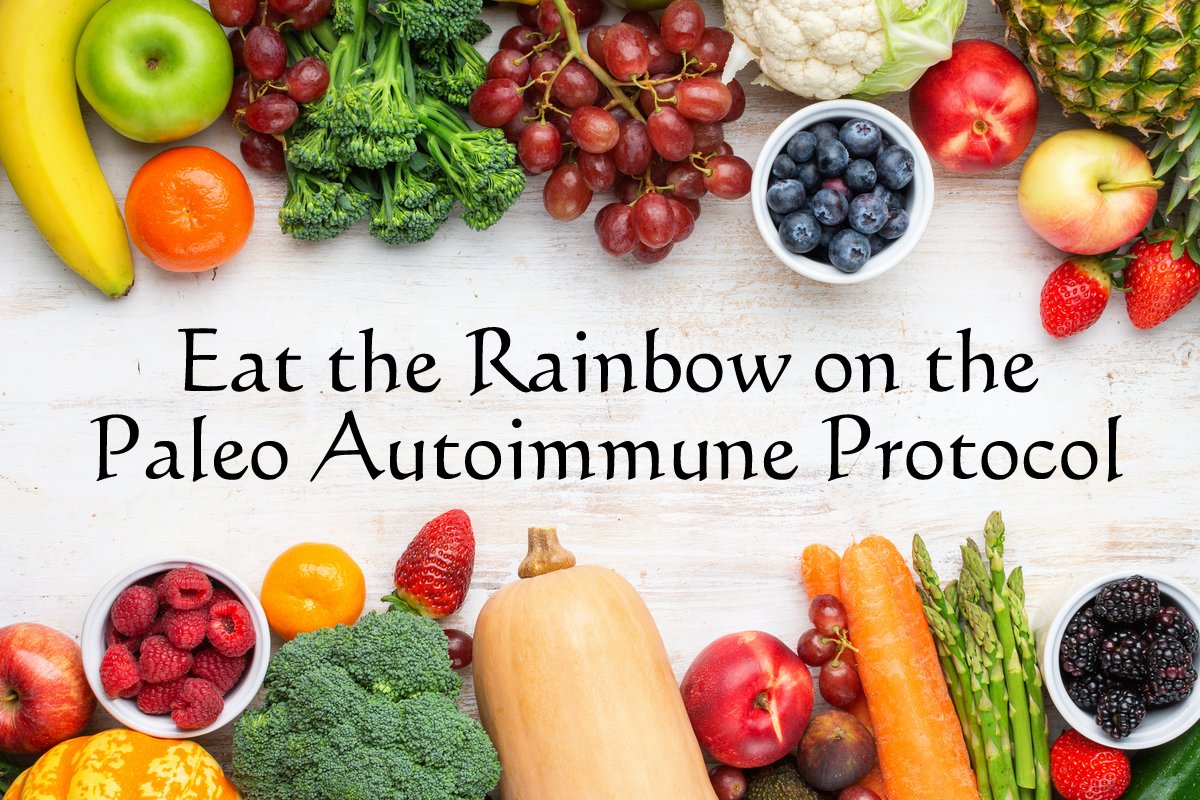 "I don't chase rainbows. I eat them."
~ Anonymous
---
Nature's Bounty
Isn't that picture gorgeous? I can't look at it without smiling. There's a reason junk food companies add bright food coloring to fake food. Our eyes and bodies are drawn to the colors because in nature, they signal deep nutrition inside. In fact, each color contains a different type of nutrient for the body. That's why it's recommended we "eat the rainbow" every day.
If you're following the paleo autoimmune protocol, some of the brightly colored vegetables are out during the elimination phase (nightshades, I'm looking at you!) But there are many AIP options still available, and I've included an abundance of choices below.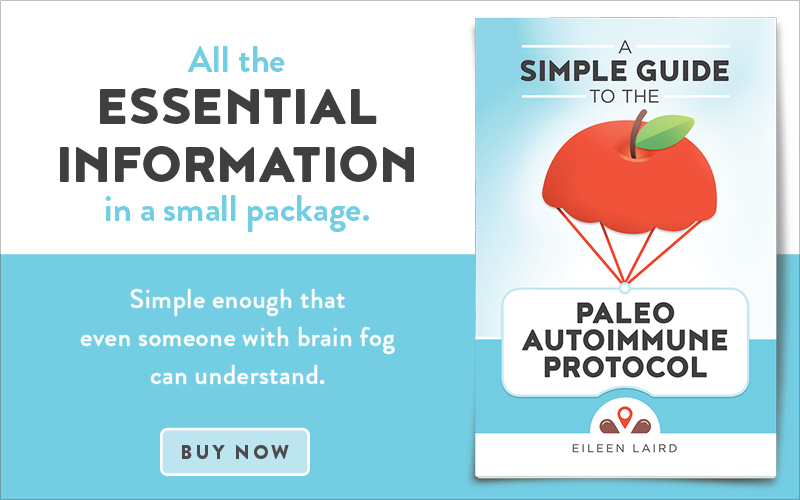 Red and Pink
Filled with phytonutrients that have antioxidant, anti-inflammatory, and immune-modulating properties.
Beets
Radicchio
Red Onions
Watermelon Radishes
Blood Oranges
Cherries
Cranberries
Grapes
Raspberries
Strawberries
Pink and Ruby Red Grapefruit
Pomegranates
Rhubarb
Watermelon
Orange and Yellow
Filled with carotenoids that have antioxidant, blood-sugar balancing, and hormone-balancing benefits.
Carrots (bonus points for rainbow carrots)
Ginger
Golden Beets
Orange Cauliflower
Rutabagas
Sweet Potatoes
Yellow Summer Squash
Winter Squash (butternut, honeynut, delicata, kabocha, red kuri, acorn, etc.)
Bananas
Cantaloupe
Lemons
Oranges
Clementines
Tangerines
Apricots
Peaches
Nectarines
Pineapple
Persimmons
Mangoes
Papayas
Plantains
Golden Kiwi
Yellow Grapefruit
Green
High in vitamins and polyphenols that benefit immune health, heart health, and nerve health.
Arugula
Chard (bonus points for rainbow chard)
Collards
Kale
Mustard Greens
Spinach
Watercress
Green Cabbage
Green Lettuce
Green Olives (pimentos are nightshades, so buy pimento-free)
Leek Greens
Scallion Greens
Asparagus
Artichokes
Avocados
Broccoli
Broccolini
Brussels Sprouts
Bok Choy
Celery
Chayote
Cucumbers
Okra
Rapini
Zucchini
Kiwi
Limes
Honeydew Melons
Blue and Purple
High in polyphenols that benefit the brain.
Purple Cabbage
Purple Cauliflower
Purple Endive
Purple Kale
Black Olives (pimentos are nightshades, so buy pimento-free)
Blueberries
Blackberries
Black Currants
Concord Grapes
Figs
Huckleberries
Plums
White
Sulfur-rich foods that help our bodies detoxify.
Cauliflower
Celeriac
Endive
Fennel
Jicama
Kohlbabi
Mushrooms
Parsnips
Radishes
Turnips
Garlic
Onions
Shallots
Leek Bulbs
P.S.
Fruits and vegetables are kind of like clothes when you're doing laundry. They often contain more than one color, so when it comes to putting them in a category, it's tricky! Similarly, their health benefits overlap also. For example, red isn't the only color food that can help reduce inflammation, and blue isn't the only color to benefit the brain. The idea behind "eat the rainbow" is to inspire us to expand the variety of fruits and vegetables we eat, because while some nutrition overlaps, every food also contains something unique. Don't get obsessed with doing this perfectly. Instead, have fun with this list! Use it to bring more beauty and flavor to your plate, as well as nutrition to your body.
You May Also Be Interested In
Credit: image at top of page purchased from iStock.