This post may contain affiliate links.
Click here
to see what that means.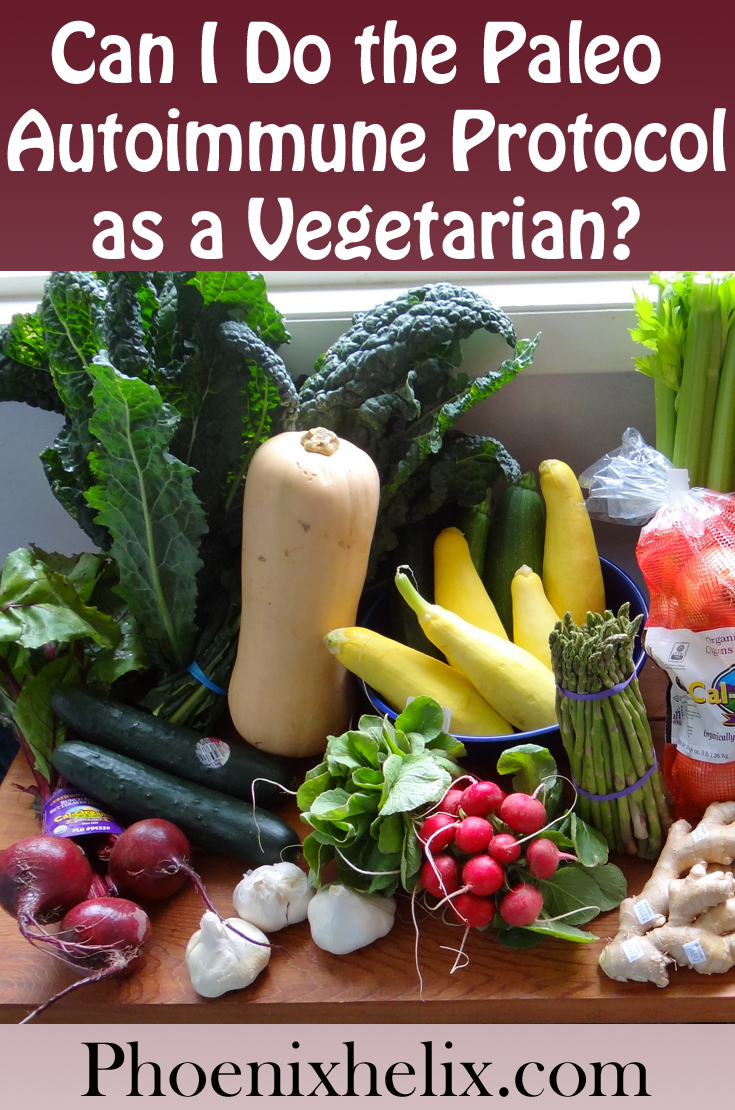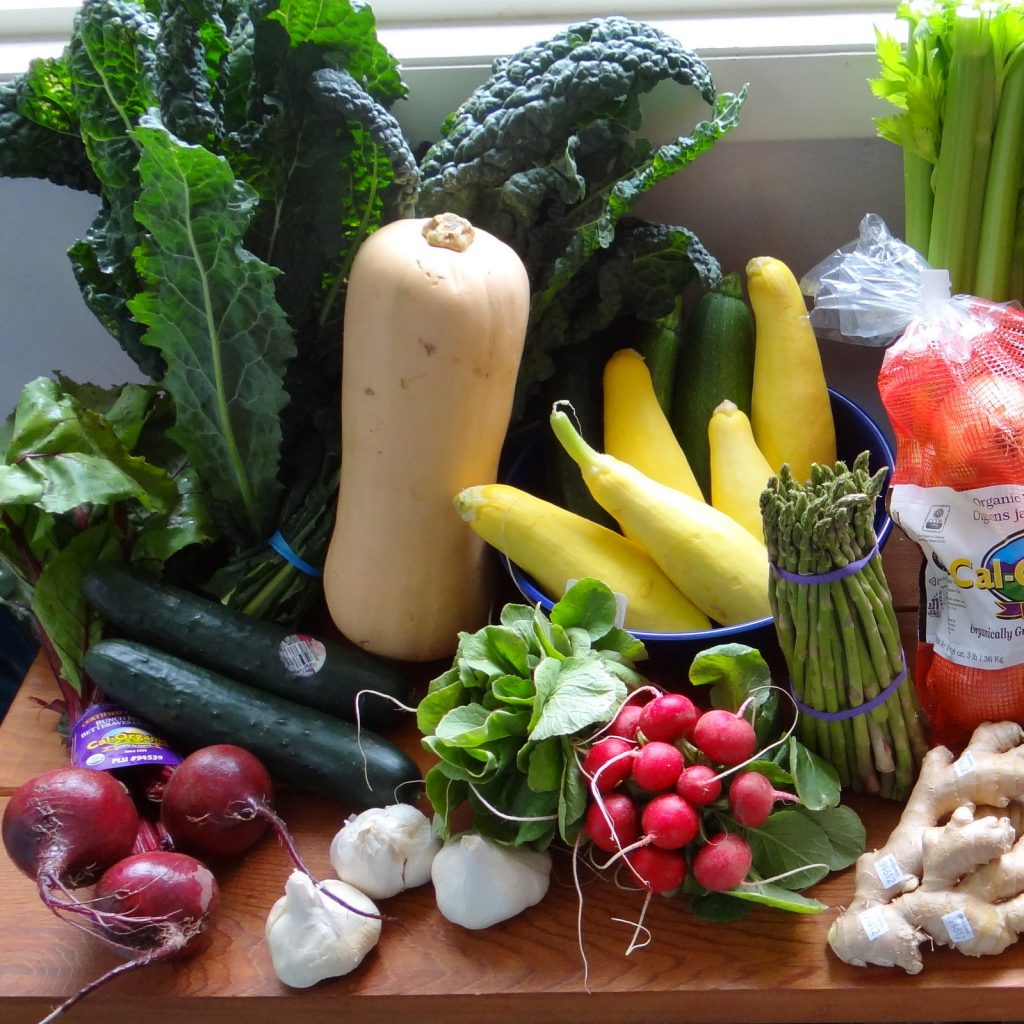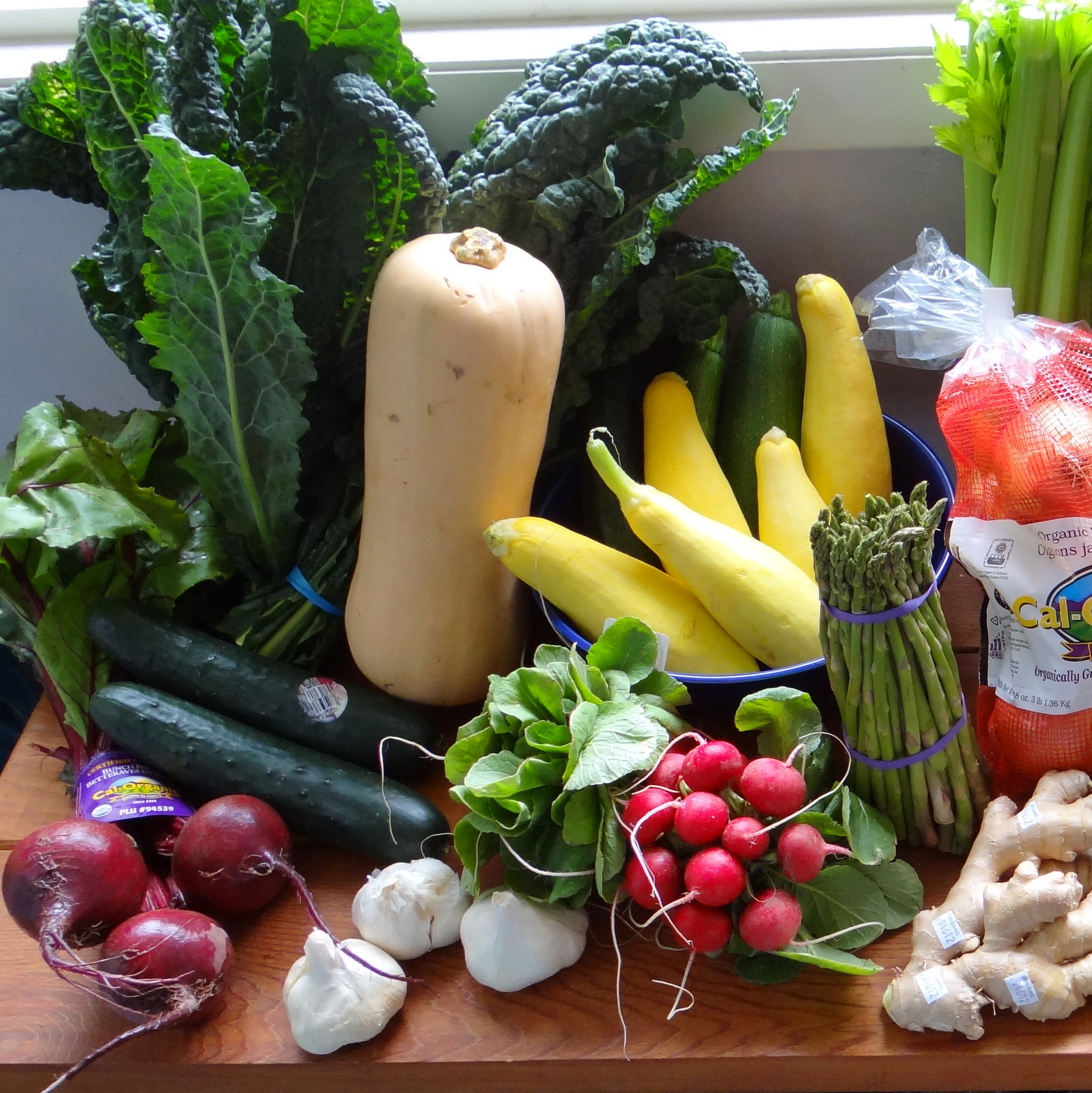 "I think our health is always shifting and we need to be ready and willing to shift with it."
~ Caroline Stahlschmidt

---
The Short Answer and a Longer Answer
Can you do the AIP as a vegetarian? The short answer is no. Protein is a necessary food group, and the autoimmune protocol (AIP) eliminates most vegetarian protein sources (grains, soy, eggs, legumes, dairy, nuts and seeds). Why? Because these foods commonly irritate digestion and/or trigger autoimmune symptoms. That can be surprising to hear, because in our culture we've been taught that whole grains are good for us, and meat is bad for us. Unfortunately, mainstream beliefs rarely match up with the science.
If you're asking this question and researching paleo, I'm guessing your current diet isn't improving your autoimmune symptoms, and you're considering alternatives. Perhaps one of your healthcare practitioners has suggested you try the AIP. I know that if you haven't eaten meat or seafood for years, possibly decades, it can be a hard thing to consider. So, first let me share the science with you, and then I'll share some tips for making the transition easier.
Comparing the Nutrition of a Vegetarian vs. Paleo Diet
Terry Wahls is an M.D. and the author of The Wahls Protocol. She has multiple sclerosis, and went from a wheelchair to a bicycle by switching to a nutrient-dense paleo diet. Prior to that, she had spent over 10 years as a vegetarian. Why did she make the switch? She writes about this extensively in Chapter 6 of her book. Here are some highlights:
Baby Steps for Eating Meat After Years as a Vegetarian
Are you ready to start adding animal protein back into your diet? Here's my best advice for making this transition as easy as possible.
AIP Series
I've written a series of articles to guide you through the autoimmune protocol, step by step. It includes FAQ, mistakes to avoid, book reviews, and more. Click here to see the whole list.
---
A version of this post originally appeared in my column in Paleo Magazine.
---