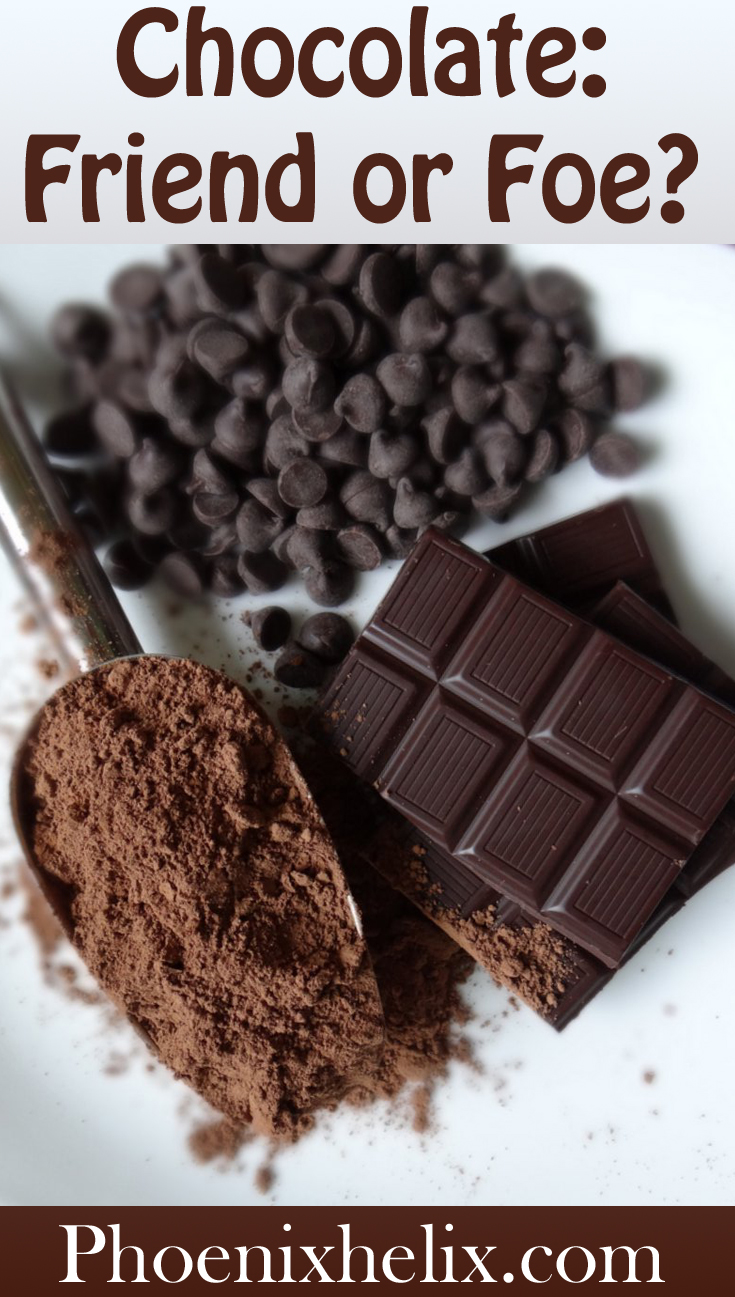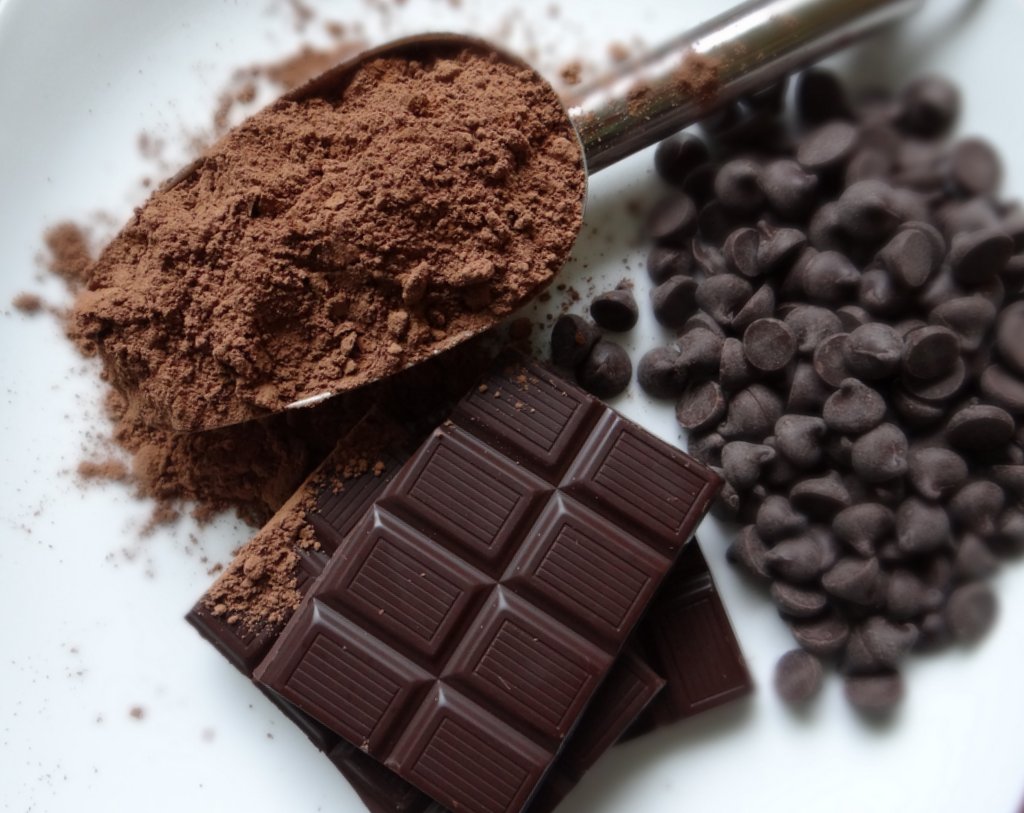 "All you need is love. But a little chocolate now and then
doesn't hurt."
~ Charles M. Schulz
---
Is Chocolate Good or Bad For You?
One of life's essential questions, at least for me. I loooove chocolate, although I didn't start out that way. In fact, as a child, even the smell of chocolate made me nauseous. My mother took our family to Hershey Park, which would be most kids' version of heaven. Me? I stayed in the car with the windows closed, lying in the backseat, willing the smell to go away. Then I turned 18, my body flipped a mystery switch, and I started to love the stuff, the richer the better. In the healing diet movement, chocolate's a mild controversy. Elaine Gottshcall, author of the SCD diet, says it's a no-no. But Dr. Natasha Campbell-McBride, author of the GAPS diet, says that as long as it's the real thing, most people tolerate it very well. In the Paleo/Primal movement, dark chocolate is accepted as a healthy indulgence. On the Autoimmune Protocol however, it's out during the elimination phase. So, I decided to delve into this ingredient a little further and clarify its pros, cons, and where it fits on a healing diet.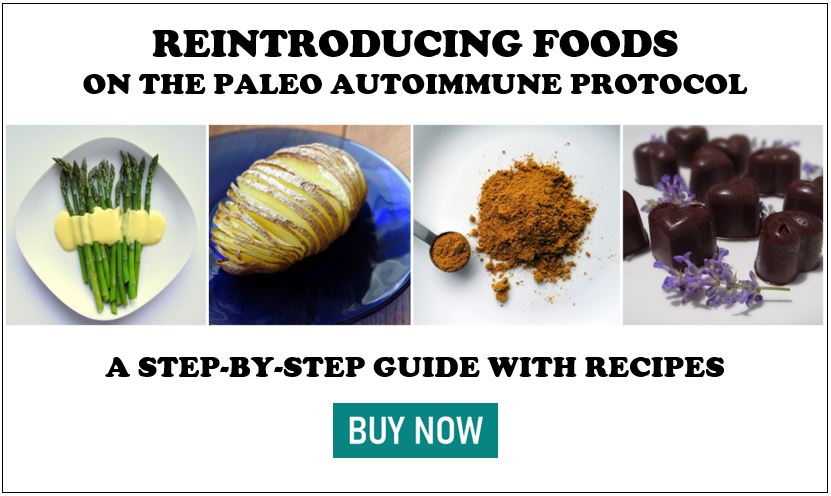 Fake Chocolate
First let's clarify what constitutes real chocolate. Most of the bars you buy in the grocery store contain some pure chocolate, combined with lots of other things that are common food intolerances: sugar, soy, dairy, nuts, additives, etc. This is true for health food store chocolate, also. Here are two examples:
Hershey's Special Dark Chocolate Chips Ingredients: sugar, chocolate, cocoa butter, cocoa processed with alkali, milk fat, lactose (milk), soy lecithin, natural flavors, and milk. Analysis: The first ingredient is sugar, which means it contains more sugar than any other ingredient. It also contains two kinds of milk, emulsifiers, and flavors. This is not real chocolate.
Endangered Species Dark Chocolate Bar Ingredients: bittersweet chocolate, chocolate liquor, cane sugar, soy lecithin, vanilla. Analysis: All those organic words look beautiful, don't they? Chocolate is the first ingredient, so that's good. Sugar is the second ingredient (not so good). And then there's soy lecithin, that ubiquitous ingredient that shows up in enough food to make a practical person start to consider conspiracy theories. What is it? It's the sludge left over after soybean oil is refined. Sounds yummy, doesn't it? I think it's safe to say that this isn't real chocolate either.
The Real Thing
When it comes to a healing diet, we're all about the real food. Simply defined, real food doesn't come with an ingredient list. Here are some variations of real chocolate:
Cacao Beans: the seeds of the cacao pod, from which chocolate is derived
Cacao Nibs: little pieces of cacao beans that have been fermented, dried, roasted and hulled. (It's this 4 step process that give cocoa it's distinctive flavor.)
Chocolate Liquor: cacao nibs ground into a thick, creamy paste.
Cocoa Butter & Cocoa Powder: chocolate liquor is pressed further and separates 50/50 into these two components. Cocoa butter is a healthy saturated fat. Cocoa powder contains the natural chemicals that are being studied in relation to health (which I'll summarize later in this article).
Raw vs. Roasted
The Mayans were making chocolate over 1000 years ago, and guess what? They didn't eat it raw. They harvested the cacao seeds, fermented and dried them, roasted them, removed their shells, and ground them into paste. These are the same steps taken when making chocolate today, but machines are used for the roasting/hulling/grinding steps.
The Mayans didn't do all this work for no reason. Traditional cultures knew how to prepare foods in a way that made them easier to digest and maximized their nutrition. Cacao, like all seeds, contains phytic acid and enzyme inhibitors that interfere with the digestion process and inhibit the absorption of nutrients. That's why it is recommended that seeds be soaked or fermented prior to consumption. This deactivates the enzyme inhibitors and lessens the phytic acid.
So, the idea of raw chocolate is a modern trend, but get this: there's really no such thing. The cacao seeds aren't edible raw. They need to be fermented, dried and ground to be made into anything resembling chocolate, and all of those steps involve heat. While it's possible to keep the heat below 118 degrees (the maximum temperature for a food to be considered raw), it takes effort, time, money and special machinery. Since chocolate is a big-money industry that's manufactured in developing countries, without oversight, you've got to ask – how often is the effort made? In fact, Essential Living Foods, the largest supplier of raw cacao products, admitted in 2009 that it had unknowingly been selling roasted cocoa for years. But let's be optimists and say that it's possible, and some of the raw cacao products in the grocery store really are raw. There's a downside. Chocolate that is processed at low temperatures is at a higher risk for containing mold and pathogens. One study tested cacao at all the stages of cocoa processing and found 1132 different kinds of fungi in the drying and storage stages, but none after high-temperature roasting. I think it's safe to say there are healthier raw food choices than this. When it comes to cocoa, let's stick with the traditional roasted variety.
Chocolate and Health Concerns
Phytic Acid: We already talked about how the traditional fermentation and roasting of the cacao beans lowers this anti-nutrient. But there are a number of real food and paleo blogs that have posted a chart which lists cocoa powder (which has been fermented and roasted) as very high in phytic acid. How is that possible? The chart is sourced from this WAPF article. And if you read the article, the author says that he could find no studies verifying this number. I did a PubMed search and also could find no such confirmation. Even if it is true, the chart measures phytic acid content in 100 grams of cocoa, which equals 1 cup (or 16 tablespoons of cocoa). A serving size of dark chocolate is between 1-3 oz, and contains between 1-3 Tbsp. cocoa. With that in mind, the phytic acid isn't worrisome. Also, to play a little devil's advocate here, some people say phytic acid can actually be good for you.
Lectins: These are proteins that exist in all plant and animal foods. They have become a buzzword in the healing community because they can stick to the intestinal lining and cause damage. However, there are different types of lectins, and only a select few are harmful. Here's a quote from the Paleo Mom: "The lectins that we avoid eating on a paleo diet are lectins such as gluten (and related lectins in other grains and legumes) that are known to survive cooking, be poorly digested, interact with the cells that line the gut, increase intestinal permeability and/or cross the intestinal barrier largely intact where they can stimulate the immune system. To date, there is no scientific evidence that the lectins in nuts and seeds cross an intact gut barrier or prime the immune system." In addition, the fermentation process that cacao goes through makes its lectins easier to digest anyway.
Autoimmunity: I scoured the PubMed scientific database again, trying to find one study that said cocoa could cause or exacerbate autoimmunity or leaky gut. I found none. One rationale for cocoa's exclusion on the paleo autoimmune protocol is that chocolate has been considered a potential gluten cross-reactive food in the past. But if you read the next paragraph, you'll see that's not a concern with real chocolate. The other reason for its exclusion is that it's a seed, and seeds aren't allowed on the autoimmune protocol. However, the Paleo Mom writes that there is no scientific connection between nut/seed consumption and autoimmunity. Rather, they're on the protocol because they can be difficult to digest, and people with autoimmunity usually have digestive problems. Therefore, if you're following the AIP, eliminate cocoa for a minimum of 30 days, and then reintroduce to see if it's a safe food for you to eat. During the 30-day elimination, if you're missing the taste of chocolate, carob is an AIP alternative.
Gluten Cross-Reaction: If you're gluten intolerant, your body develops antibodies which react when you eat gluten. Sometimes, these antibodies can mis-identify other foods as gluten. This is called a cross-reaction, and your body responds as if you had eaten gluten. You may have seen lists on the internet of potential gluten cross-reactive foods, and chocolate is on the list. However, this list is based on a test from Cyrex Labs. If you look at the test, you'll see that milk chocolate (not pure cocoa) is the type of chocolate that can cross-react with gluten, due to the dairy it contains. A recent study confirmed this to be true. Cocoa is not a gluten cross-reactive food.
Caffeine: One ounce of dark chocolate contains approximately the same amount of caffeine as a 1/2 cup of green tea. Both are low in caffeine, compared to coffee, provided you consume in moderation.
Headaches: Two double-blinded clinical studies have been conducted on headaches and chocolate. The first found that chocolate is rarely a cause of headaches. The other found no association at all between chocolate and headaches.
Acne: The verdict is out on this one. The only research studies ever done are 50 years old, and flawed in many ways. They said chocolate doesn't cause acne. However, there is a lot of anecdotal evidence linking chocolate consumption to acne, but one thing to keep in mind is that dairy, soy and sugar are scientifically linked to acne (and chocolate usually contains these ingredients.) If you suffer from acne, remove chocolate from your diet for 30 days and see if you notice an improvement. Then, try eating a little pure chocolate again, and see if the acne comes back. That way you'll know if chocolate affects you negatively. (I recommend this recipe because it is soy-free, dairy-free and refined sugar-free.)
Individuality: In summary, there is no scientific evidence that cocoa is harmful to health. In fact, there is a quite a bit of evidence that cocoa is beneficial to health (which I'll detail below). However, some individuals do react negatively to cocoa. Since we're all unique, that can happen with any food. If you know cocoa is harmful for you, avoid it. For everyone else, read on!
Chocolate and Health Benefits
Recommended Brands

Choosing the right cocoa powder: So, we know that in order to receive any of the benefit shown in chocolate studies, our cocoa needs to have the most flavanols possible. There are two types of cocoa powders: natural and dutch processed. With dutch processing, the beans are soaked in an alkaline solution prior to grinding, which removes some of the bitterness and intensifies the chocolate flavor. However, one side effect of dutch processing is that it also lowers flavanol content by an average of 75%. For the greatest health benefits, make your own dark chocolate at home with natural cocoa powder. When shopping at the store, look at the label. Avoid the ones that say "dutch processed" or "processed with alkali." If shopping online, Mahogany Cocoa is my current favorite.
Choosing the right chocolate bar: Choose dark chocolate over milk chocolate, the higher percent cocoa the better. And look at the ingredient lists. Avoid any that mention "cocoa processed with alkali", soy lecithin or other additives. The following brands are high quality chocolate manufacturers, that source organic, fair-trade beans, include only pure ingredients, and make sure there is no gluten cross-contamination during processing: Taza Chocolate, Elements Truffles, Theo Chocolate, Alter Eco, Equal Exchange, Hu Kitchen, and Evolved Chocolate. Pascha is a quality fair-trade brand of chocolate chips.
Healthy Hot Chocolate: Mix 1 cup of coconut milk with 1-2 tablespoons of natural cocoa powder and a dash of cinnamon. Heat on the stove until it starts to steam. Then remove from heat and add raw honey, to taste.
Chocolate and the Slave Trade
For most of us, chocolate is associated with feelings of pleasure, so it can be shocking to realize that most chocolate sold in the world is harvested by children, many of whom are slaves. Usually, I don't push the issue of buying organic and fair trade items. I figure that's a personal choice, and everyone has their own budget to consider. However, when it comes to chocolate, I don't think there's wiggle room. This isn't a necessary staple of our diet; it's a treat. That's why the brands I recommended above are all organic and fair trade. 70% of the chocolate in the world is grown in West Africa where child labor and slavery is rampant. There is no interest in organic farming there, which is why that label ensures your cocoa was sourced elsewhere. The biggest chocolate brands in the world (Hershey, Mars, and Nestle) all source their chocolate from the beans harvested by children in West Africa. (And it should be noted that boutique brands are often owned by the larger companies. For example, Hershey owns Scharffen Berger.) So, check your labels, and look for the organic and/or fair trade logos.

Final Answer
So what's the answer to the question, "Is chocolate good or bad for you?" The good news is that there aren't scientific reasons to avoid chocolate. Although there are individuals who have a negative reaction, most people respond well to cocoa. And there are some scientific reasons to consume it, but we need to remember those studies are sponsored by chocolate manufacturers and are therefore biased. Final answer: for most people, chocolate is a delicious, harmless, indulgence. A few caveats:
Make sure it's the real thing (no additives).
Source it from naturally processed beans (as opposed to dutch processed).
Go for dark chocolate rather than milk chocolate.
Choose organic or fair trade brands.
Eat it in moderation (savoring every bite).
If you are following the paleo autoimmune protocol, eliminate it for 30 days, and reintroduce to see if it's a good or bad food for you.
My Favorites
You May Also Be Interested In