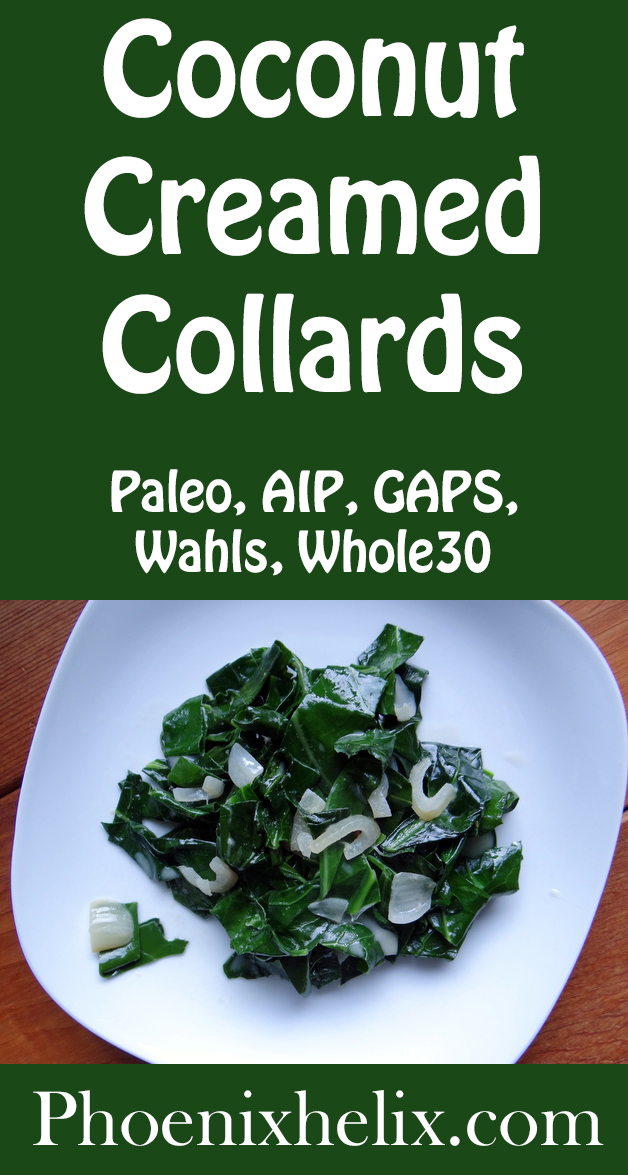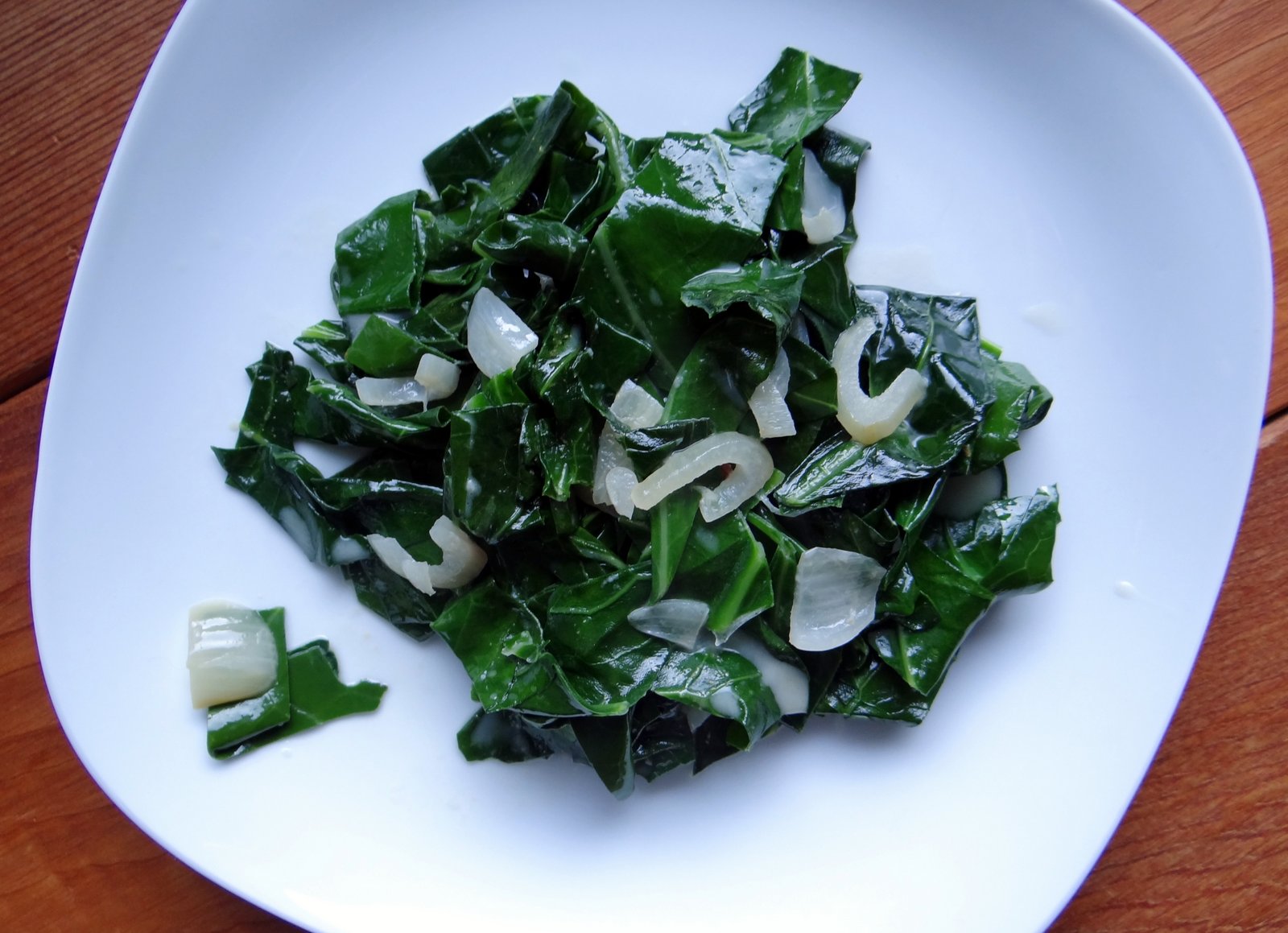 "If it came from a plant, eat it; if it was made in a plant, don't."
~ Michael Pollan
---
A Growing Love of Greens
The only green that made it into my house growing up was iceberg lettuce. As a young adult in the city, I expanded to mixed green salads, but still shied away from cooked greens. Then I moved to the South, and obviously that had to change. The first green recipe I came to love was Kale with Cranberries. Then, I befriended Rainbow Chard with Bone Broth and Bacon. But collards eluded me until now. The sweet flavors of coconut and shallot are the perfect complement to this mildly bitter green. This isn't a classic Southern recipe (no ham hock), but it's delicious and cooks up fast on a weeknight. That works for me!
Nutrition
If you follow my blog, you know I'm a fan of Dr. Terry Wahls, which is why I strive to eat a wide variety of vegetables daily, including greens and sulfur-rich vegetables. Guess what? Collards bridge both categories! Here's what that means nutritionally:
Antioxidants

: We hear this word all the time, but have you wondered what it really means? When our cells turn food into energy, a byproduct is the creation of free radicals. They're missing an electron, so they look for one in a nearby molecule and steal it. The result is that molecule turns into a free radical, and you have a chain reaction that if left unchecked can damage every cell in our bodies. Thankfully, if we eat the right food, we also get antioxidants. They stabilize free radicals by donating an electron. Antioxidants are unique because they stay stable with or without that electron; they don't become free radicals themselves. Think of them like circulating generosity in our bodies, giving what's needed, where it's needed. We definitely want more of them, and collards contain them in abundance: vitamins A, C, E, Manganese and a variety of phytonutrients.

Detoxification

: The sulfur-rich vegetables are known for supporting the bodies' natural detoxification pathways, and collards are no exception, helping to activate detox enzymes and regulate their activity.

Anti-Inflammatory

: High in vitamin K and the omega 3 fatty acid ALA, collards also help control inflammation in our bodies, which benefits our health on every level.

Digestive Support

: Collards support our digestion in two unique ways: they help our body clear and refresh our bile supply, which aids the digestion of dietary fats. They also contain a compound called glucoraphanin that protects our stomach lining from h. pylori overgrowth (a bacteria linked to ulcers).

A Good Source of Calcium

: If you're dairy-intolerant, it's important to find other sources of calcium in the diet. Greens are a great choice and collards top the list.
Print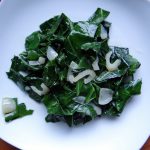 Coconut Creamed Collards (Paleo, AIP, GAPS, Wahls, Whole30)
---
Author:

Total Time:

20 minutes

Yield:

4 servings
1/2 cup

coconut milk

1

large bunch collards (de-stemmed and chopped)

4

shallots (sliced thinly)

1 Tbsp

.

coconut oil
---
Instructions
Prepare coconut milk, collards, and shallots in advance.

Melt coconut oil in large skillet over medium heat. Once pan is hot, add shallots and sauté 3 minutes.

Add collards, sprinkle generously with salt, cover skillet, and cook another 3 minutes.

Remove cover, add coconut milk, stir to blend, and cook uncovered 5 more minutes.

Serve!
Notes
If you don't have shallots, you can substitute 1/3 cup diced onion.
Prep Time:

9 minutes

Cook Time:

11 minutes

Category:

Side Dishes

Method:

Stovetop
Keywords: paleo, aip, gaps, wahls, whole30, coconut creamed collards
You May Also Be Interested In