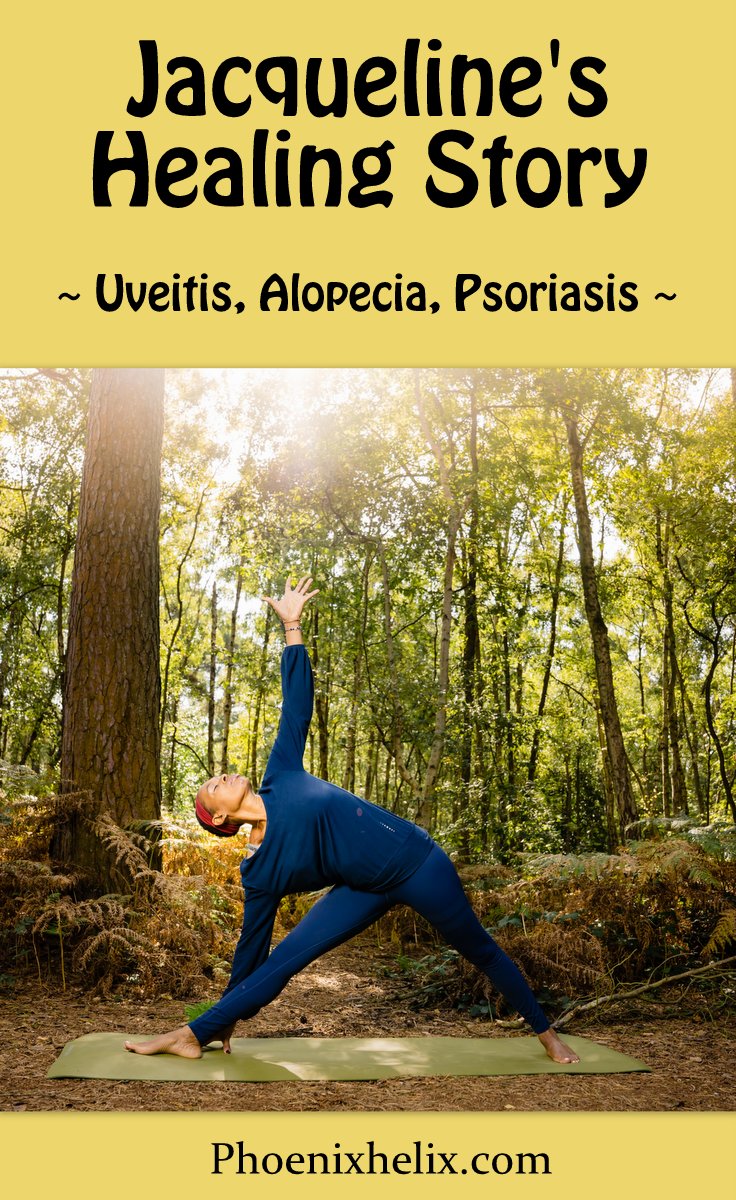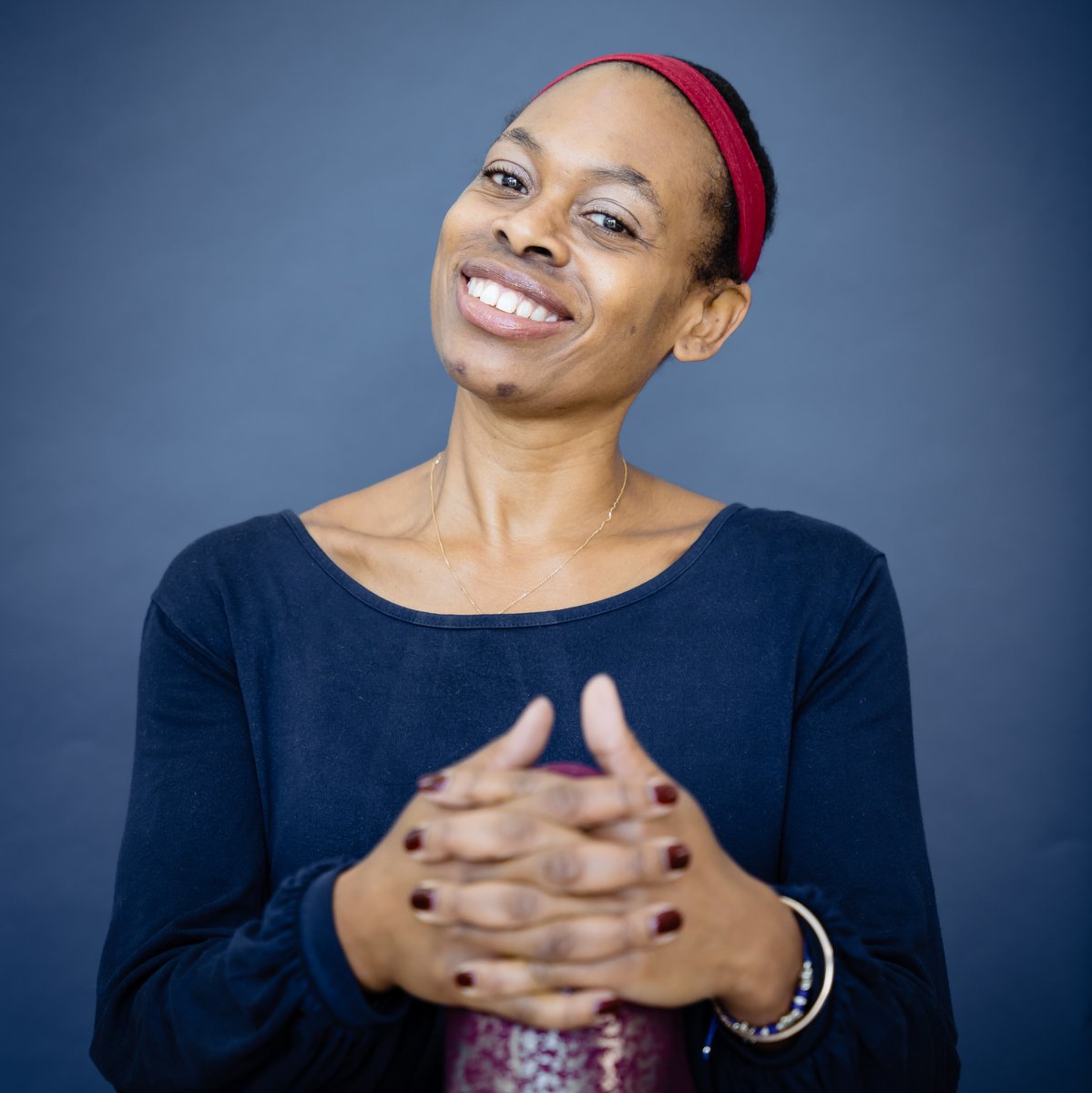 "I believe absolutely that it is in sharing the most vulnerable aspects of our journeys that we support each other to find grace and strength and healing during equally challenging times."
~ Baden Lashkov
---
Living a Resilient Autoimmune Life
Jacqueline Whyte's autoimmune journey began with unexplained abdominal pains as a child, and ended with three autoimmune diagnoses as an adult. When she first developed uveitis, no one told her it was autoimmune. She only discovered that later as she developed two more autoimmune conditions: alopecia and psoriasis. Conventional medical treatment was helpful for the uveitis but had minimal impact on her other diagnoses. A friend finally told her about the Paleo Autoimmune Protocol (AIP), and it was a life-changing discovery. Not only was she able to reverse her autoimmune symptoms and is medication-free today, she also overcame chronic insomnia. Her family also did the AIP alongside her, and their health improved as well.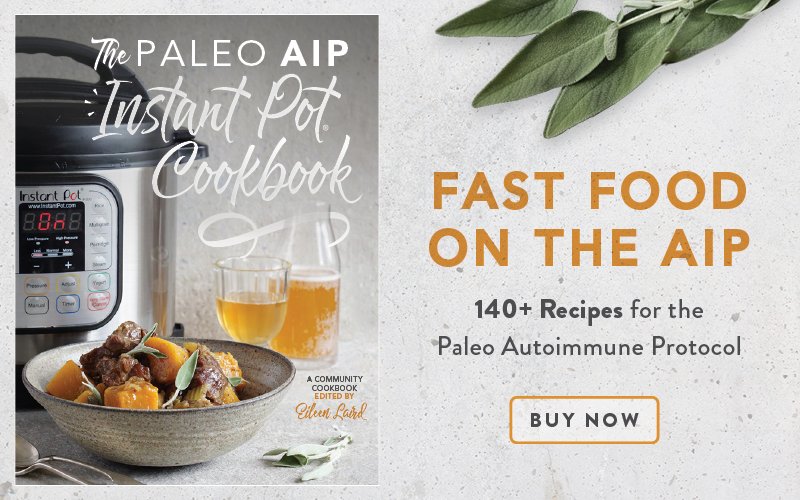 What were your first symptoms? When did you learn what it was?
I was first diagnosed with uveitis in 2007. The symptoms were painful, extremely red eyes, and blurred vision. The pain was so intense I visited my optician and was sent to the hospital. The doctor at the hospital misdiagnosed it as conjunctivitis. Three days later, I attended an eye hospital as an emergency and after various examinations, I was told that I had uveitis. I finally received the right medication and my inflammation resolved. It did not return again until I was pregnant in 2012. I had uveitis several times during my pregnancy and after my son was born. I was never told that it was an autoimmune disease. I just trusted the eye hospital. I did not do any research and just persevered with the medication.
In 2019 I was diagnosed with alopecia after losing small patches of hair on my head. Medication did not work, and I was at a loss about what could help and make a difference. Later that year, my general practitioner diagnosed me with psoriasis as well – my scalp was inflamed and one of the alopecia medications was making it worse. I was then referred to a dermatologist.
Can you describe what it was like for you when your condition was at its worst?
I felt like my head was on fire all of the time. I experienced insomnia, and my stress levels increased as I managed medication and did not know what was going on in my body. When the alopecia medication did not work, I got to a point of not using it. I kept my hair covered all the time as I did not like others seeing my hair and scalp.
What medical treatments have you tried? What was helpful, and what wasn't?
I saw a herbalist for advice and support of my immune system as I had uveitis and group B streptococcal at the same time. I also continued taking supplements bought at the pharmacy. Two years later I changed to high-grade supplements sold by doTERRA, which I still take today.
I tried the medications prescribed for alopecia and psoriasis, and in the beginning my symptoms only got worse. I stopped taking medications until I was referred to a dermatologist, and through trial and error we found ones that worked a little better. However, symptoms persisted. It was not until I changed my diet and lifestyle that they went away.
With uveitis, medication was helpful. I was prescribed a combination of special eye drops over a period of 6 to 8 weeks by the hospital eye specialist, until the inflammation resolved.
Which healing diet(s) did you try, and what were the results?
In April 2020 – a few weeks into lockdown here in the UK, I was lying on my sofa suffering from labyrinthitis when a friend contacted me. She shared her experiences with autoimmune disease and recommended a book called, The Autoimmune Solution by Dr. Amy Myers. I read the book myself and started following the Autoimmune Protocol (AIP). It had a phenomenal impact on my life.
The book also got me thinking about my health history overall. As a child, I had a number of visits to the doctor and the hospital for abdominal pains. Every time, the answer was the same: "Nothing is wrong." At that time, no one suggested a change to my diet. I also thought about the different autoimmune diseases I experienced since 2007, often requiring high-strength antibiotics or steroids which either did not work at all, or just worked for a short period of time. I knew that I needed to boost my immune system and was doing my best, however it was not enough.
As I continued to read through the book, I realised what a difference it would make for the whole family – we could reduce or reverse abdominal pains, sleep issues, and other health symptoms. Seven days in, we all started seeing positive results, and I was so glad we had embarked on the AIP together. We were all sleeping better. Although weight loss was not the goal, we all did lose some weight. We all experienced increased energy. The aches and pains my mum and brother were experiencing also reduced, and my son stopped grinding his teeth at night. As for me, my alopecia and psoriasis symptoms reversed. My scalp is no longer inflamed, scaly, or dry, and my hair started to thrive and grow back. I received many compliments about my glowing skin after I finished the minimum 30 days on the protocol.
Beyond autoimmune symptoms, did other areas of health improve with dietary changes?
My sleep has improved massively. I am now getting a good night's sleep, and even if I wake up during the night I fall back to sleep with ease. I now pay attention to the choices that I make around bedtime.
Having lost a lot of hair, I decided to cut my hair very short to even it out. In the photo above you can see that my hair has started to grow back. The whole process boosted my confidence in how I wear my hair today. Before making diet and lifestyle changes, I kept my hair covered all of the time with a scarf and did not feel comfortable socialising.
What's your diet look like today?
Balance is key and we all deserve a treat once in a while. What is very important for me is to reduce my sugar and dairy intake. I continue to cook a few AIP meals alongside other meals because of the difference it makes in my health and well-being. I am more conscious of how and where I shop and what I choose to eat. I definitely eat more complex carbohydrates now with all my meals. I enjoy making my own juices, hot chocolate, and granola. To save time during the week, every weekend I prepare a week's supply of fruits as part of the breakfast for the family. I am more aware of what foods trigger my psoriasis, as this year I experienced psoriasis on other parts of my body and not just on my scalp. I did the AIP again and the psoriasis went away.
What other things do you do outside of diet to support your health and healing?
I have learnt that lifestyle is a major part of helping reverse my autoimmune symptoms. Number one for me is my sleep. I set my mobile so that the 'do not disturb' notification comes on in the evening. At 10 pm, I turn off the TV and laptop to begin my bedtime wind down.
I continue to teach and practice yoga to reduce stress, keep calm, build strength and flexibility, and stay focused. I also work out with a personal trainer. He helps me again stay focused, and build physical and mental strength. He also supports me in thinking about how I am fueling my body on a daily basis.
I love getting out in nature with my son, may it be a walk, bike ride, or camping. I also create pockets of moments when I sit to read or listen to a podcast that is about enhancing my well-being.
What role has medication played in your autoimmune journey?
Medication has played a big part in my journey. Some of it has been trial and error – when it was prescribed, even the doctors were unsure if it was going to work and this was frustrating. I had an excellent general practitioner who would listen and would refer me back to specialists, so they could assess my progress. Once I had a medication that was working and I followed the Autoimmune Protocol (AIP), the two worked hand in hand. I now only require medication if I have a flare-up.
It is very important to be able to communicate with your doctor or specialist. If you require guidance on your autoimmune journey or guidance speaking to your practitioners, an AIP-certified coach can help.
What symptoms still remain?
I currently do not have any symptoms or use any medication. I am currently managing using diet and lifestyle.
With autoimmune disease, there are many potential triggers and root causes. Were there any events in your life that you think contributed to your diagnosis?
There have been a lot of potential triggers: Chronic insomnia and being up for most of the night, ongoing stressful situations, pregnancy where my body was changing, leaving a relationship and getting a divorce were all stressful and potential triggers.
Who supports you in your healing journey?
My family, personal trainer, and friends who are aware I am on this journey. They are all key supports for me. My family (mum, brother, and son who was 7 when I did the AIP the first time) have experienced the AIP protocol twice with me, so they got to see the benefits and understand my choices.
What's the hardest part of maintaining a healing lifestyle for you?
The hardest part is being extra prepared during the holiday season and not getting carried away with meals that are high in sugar and dairy.
What advice would you give to people with autoimmune disease who are just starting to consider diet and lifestyle changes?
Know that you do not have to do this journey on your own. It is fantastic having the support of family and friends, however family and friends may not wish to make the changes that you may require. Embrace their support and where they are at. We are all different. Some people like to jump in and start everything all at once. However, it is just as important to know that you can take things slowly one step at a time.
As I mentioned above, I now only require medication when I have a flare-up. For some, taking medication might be for life, so the support of your doctor and specialist will be very important to guide you on your autoimmune journey.
If you are wishing to make some of the changes that I have made and feel it is all too much, locate an AIP-certified coach. They can support and guide you. There are also a number of amazing, supportive, and positive communities on Instagram and Facebook.
What does autoimmune resilience mean to you?
It is the foundation that I have built and grown to reduce and reverse my autoimmune symptoms. It gives me the ability to adapt to changes wherever necessary, supporting my well-being through diet and lifestyle.
You can connect with Jacqueline through her website: Shake Your Core Yoga.
Jacqueline is an AIP-certified coach herself and works with people 1:1. She offers a free discovery session if you'd like to learn more. She also teaches online yoga classes for children, teens, and adults of all levels of ability.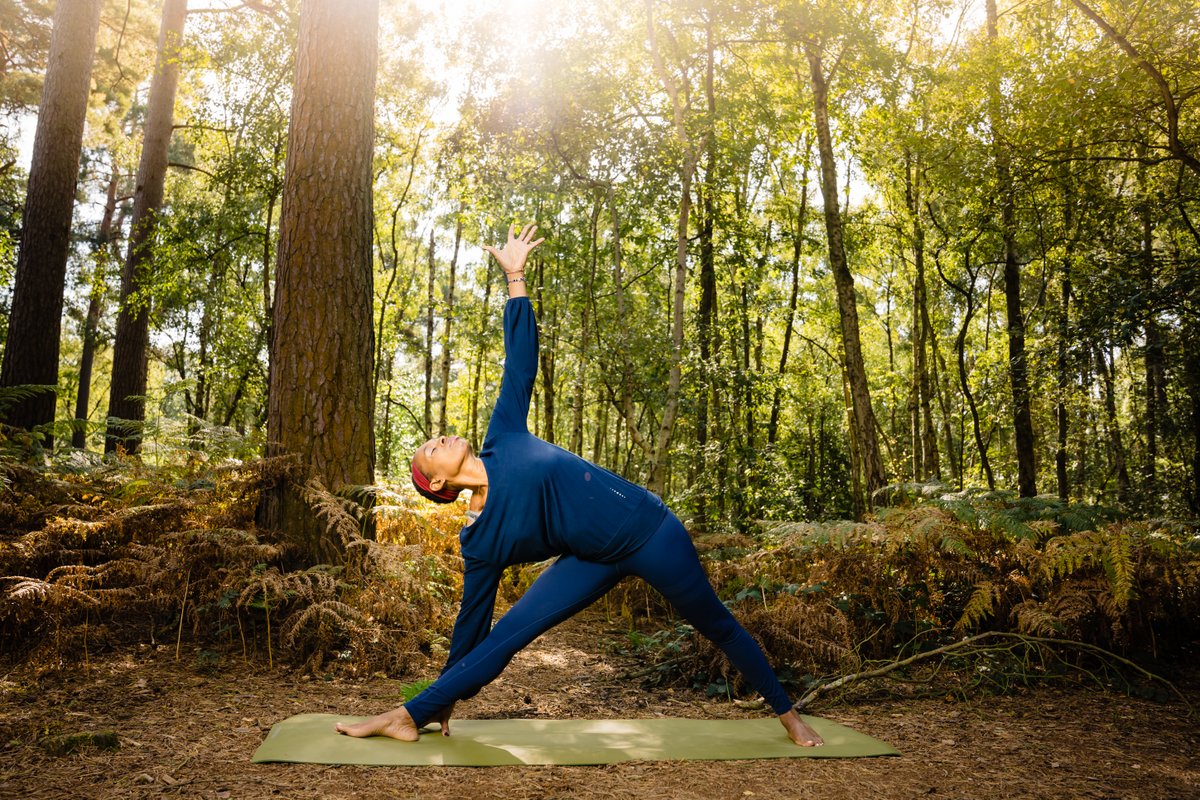 ---
Other Healing Stories
This is part of a series of autoimmune success stories. Click here to see the full list. They are also a regular feature of my podcast: Phoenix Helix.