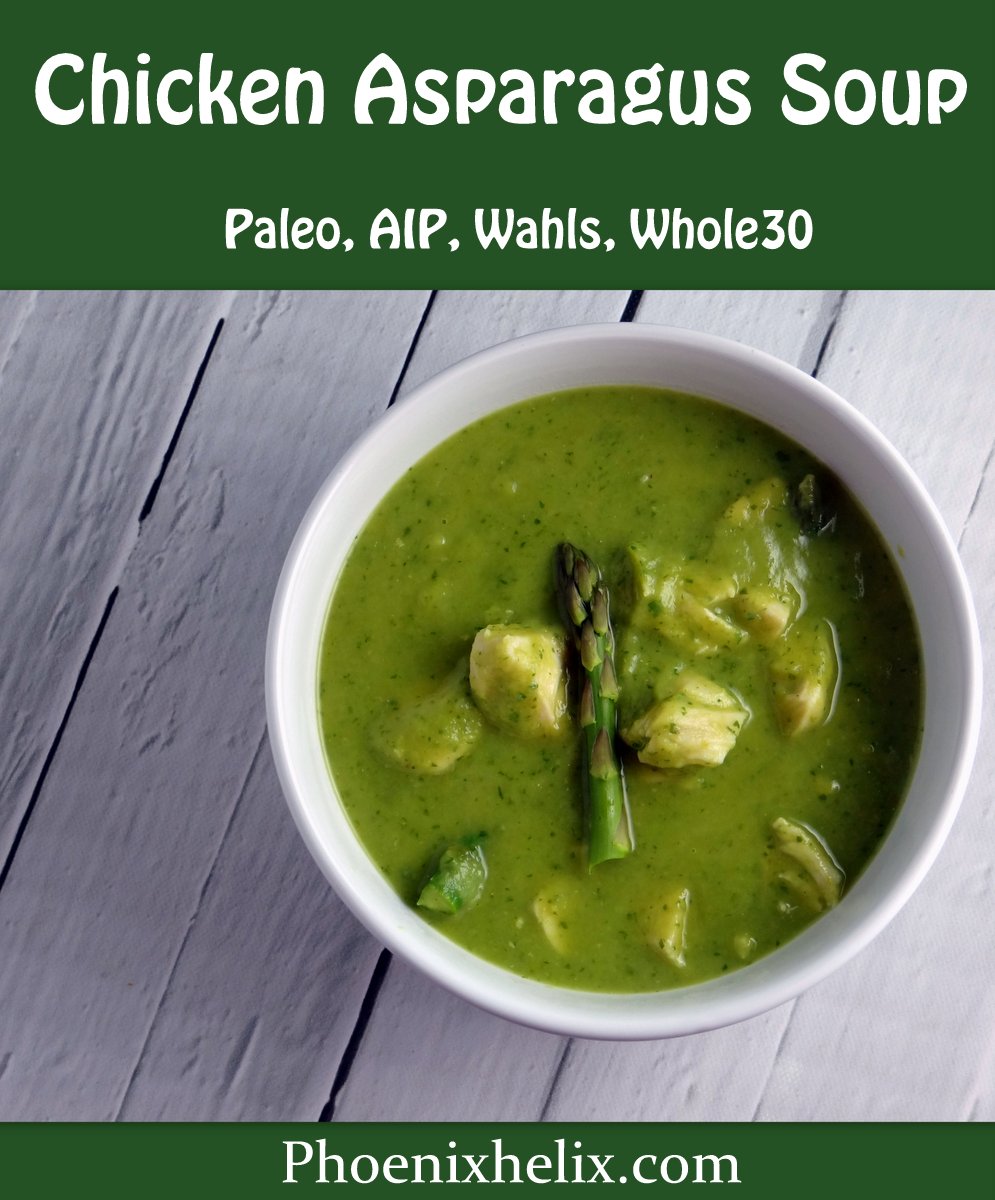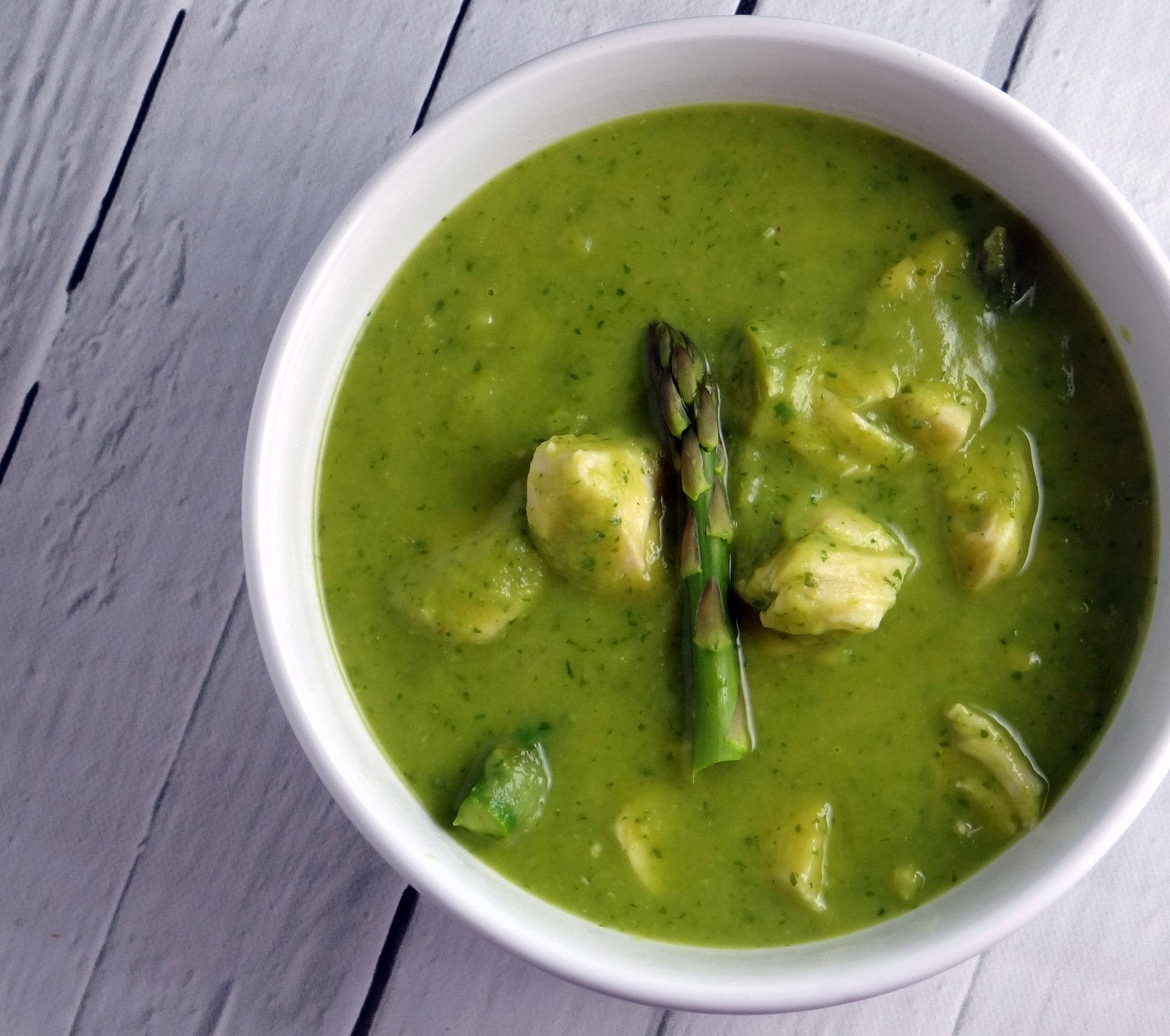 "When the seasons shift, even the subtle beginning, the scent of a promised change, I feel something stir inside me. Hopefulness? Gratitude? Openness? Whatever it is, it's welcome."
~ Kristin Armstrong
---
5 Benefits of Eating Seasonally
Nutrition: When you're on a restricted diet like the paleo autoimmune protocol, it's important to look at the allowed foods list and eat as wide a variety as possible. Every food has a unique nutrient profile. The more diverse our diet, the deeper our nutrition, and the more we are feeding our bodies for health. Eating seasonally is a great way to break out of food ruts and try something new! Whether you shop at your local farmer's market or a big-box grocery store, in addition to year-round staples, always look for unique seasonal varieties.
Freshness: Speaking of nutrition, the sooner a food is eaten after harvesting, the deeper its nutrition as well. Nutrients start to degrade over time, so while a long shelf life is convenient, it comes at a cost.
Flavor: The flavor is better as well! If you've ever had the opportunity to eat a fresh, ripe fruit or vegetable right off the vine, and compare it to that same food shipped around the world and eaten out-of-season in the winter, there's simply no comparison.
Budget: Shipping food around the world is also expensive, which is why eating food in-season is great for the budget. If you notice a food's price seems to be skyrocketing, this is often the reason.
Sustainability: Lastly, eating seasonally is better for the environment as well. Here's a shocking statistic from the book, Animal, Vegetable, Miracle by Barbara Kingsolver: "Each food item in a typical U.S. meal has traveled an average of 1,500 miles…. If every U.S. citizen ate just one meal a week (any meal) composed of locally and organically raised meats and produce we would reduce our country's oil consumption by over 1.1 million barrels of oil every week."
But it's not about perfectionism: Eating seasonally is a worthwhile goal for us all, but don't feel guilty if you can't do it 100%. Another side effect of a restricted diet is that we are all likely to eat some foods out-of-season, because so many foods are off the table altogether. That's OK! For example, butternut squash is a staple for me in the summer as well as the winter. But we can all expand our focus to prioritize seasonal foods in our diet as well. The more we do that, the more we reap the benefits above.
Print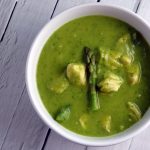 Chicken Asparagus Soup (Paleo, AIP, Wahls, Whole30)
---
Author:

Total Time:

1 hour

Yield:

6-8 servings
1/2 Tablespoon

coconut oil

2

pounds boneless chicken breasts

s

alt

, for seasoning chicken

1/3 cup

water

1 Tablespoon

coconut oil

1

large onion, chopped

1

large garlic clove, minced

1

pound Japanese white sweet potato, peeled and cut into half-inch cubes

2

pounds asparagus, cut off the tips and set aside, cut stalks into half-inch rounds

3 cups

bone broth

1 teaspoon

sea salt

pan juices from cooking the chicken

2

sprigs fresh thyme (optional)

2 cups

baby arugula, packed

1 Tablespoon

fresh lemon juice
---
Instructions
Melt coconut oil in large skillet over medium-high heat.

Pat chicken breasts dry. Season both sides with salt.

Place them smooth side down in hot skillet. Sear 2 minutes per side. Add the water. Bring to boil, then reduce heat to simmer. Cover and cook 15 minutes. Note: This won't seem like enough water, but it is. The chicken will release more liquid as it cooks.

While chicken is cooking, prepare other ingredients.

When chicken is done, remove breasts to cutting board and chop into bite-sized cubes. Reserve pan juices – you'll be using them later in the recipe.

Melt remaining coconut oil in large pot over medium heat. Add onion and sauté 5 minutes. Add garlic and sauté 30 seconds (just until fragrant). Add sweet potato and asparagus stalks (not the tips), along with bone broth, 1 teaspoon salt, and pan juices saved from cooking the chicken. Add thyme if using. Bring to boil then reduce heat. Simmer covered 15 minutes.

Remove and discard thyme sprigs. Transfer soup to high-speed blender. Add baby arugula and blend until smooth. (You might need to do this in 2 batches).

Return puréed soup to pot. Add asparagus tips. Bring to boil then reduce heat. Simmer 3 minutes. Add chicken to pot and simmer another minute, just until chicken is warmed through.

Stir in lemon juice. Taste, and add more salt if needed.
Notes
This recipe first appeared in an AIP community e-cookbook called AIP By Season as a celebration of Spring. It contains 100 other recipes to celebrate the seasons.
Prep Time:

10 minutes

Cook Time:

50 minutes

Category:

Main Courses

Method:

Stovetop
Keywords: paleo, aip, wahls, whole30, chicken asparagus soup
You May Also Be Interested In