This post may contain affiliate links. Click here to see what that means.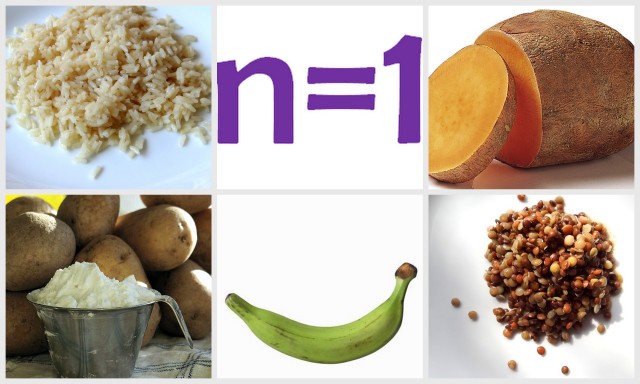 "The only way to figure out what an optimal diet is for you is to experiment and observe." ~ Chris Kresser
Where I Started
Before doing the Paleo Autoimmune Protocol (AIP), I spent 6 months on the GAPS Diet. It's very similar to regular paleo with one major difference: it eliminates high starch vegetables, based on the belief that they are difficult to digest and end up feeding harmful bacteria in the large intestine. The GAPS diet took me out of crisis. I went from rheumatoid arthritis flares daily, to flaring just a few times per month. When I plateaued in my healing, I jumped into the AIP and my flares stopped altogether. However, I never stopped doing the GAPS low-starch protocol. I figured it was working, so why mess with it?
Fast forward to this year when I participated in the American Gut Project and got my microbiome analyzed. It showed that not only was I missing harmful bacteria (yay!) I was also missing some beneficial bacteria. That's because bacteria doesn't get fed in isolation – what feeds one feeds another, and by starving out some of the bad bugs, I starved some good ones, too. I decided it was time to test the starch theory. Did I really need to avoid it, or was I doing this unnecessarily?
A Quick Starch Primer
Paleo Starch Controversy
Opinions in the paleo community vary. Loren Cordain and Robb Wolf, two fathers of the paleo movement, both list starches on their "foods to avoid list". Terry Wahls slowly transitions people off starchy vegetables through her 3 phase protocol, with her top level being a ketogenic diet. Representing the other side, you have Paul Jaminet, one of the strongest advocates for "safe starches", recommending people eat one pound per day. You have Sarah Ballantyne who recommends people eat starchy vegetables freely. And finally, you have Chris Kresser, who believes starch tolerance varies from person to person and should neither be forbidden, nor universally recommended. He's a big believer in the self-experiment. So am I. And to be fair, the people I listed above in the pro-starch or anti-starch categories know there are exceptions to every rule. When it comes to the paleo community, self-experimentation (n=1) is recommended by almost everyone.
Resistant Starch Craze
I can't talk about starch in 2014 without addressing resistant starch (RS). This is the form of starch that is indigestible, meaning it's food for our gut bacteria and not food for us. Supplementing unmodified potato starch (the densest form of RS) is the latest craze in the paleo community, largely fueled by the passion of three people: Richard Nikoley, Dr. Grace Liu and Tim Steele (aka Tatertot Tim). They believe it preferentially feeds beneficial bacteria (bifidobacteria specifically) and can therefore help a myriad of health problems. Not surprisingly, there are people in the paleo community who disagree. Jeff Leach (from the American Gut Project) and Dr. Sarah Ballantyne (author of the Paleo Approach), both endorse eating a variety of fruits and vegetables that naturally feed a diverse microbiome, and warn against supplementing with anything that preferentially feeds certain bacteria over others. Just because bifidobacteria is more heavily researched doesn't mean it's more beneficial than the hundreds of species we know less about. Then there are people who specifically warn against resistant starch, such as Dr. Norm Robillard and Dr. Allison Siebecker, experts in SIBO (small intestine bacteria overgrowth). They got concerned when RS leaders started recommending RS supplementation as a cure for SIBO, when their experience is that it can greatly worsen the condition. So, what to think? You can browse the comment sections on any of the resistant starch articles (here are a few.) You'll find people are self-experimenting with resistant starch and results vary greatly. The more complex your medical issues, the more likely you are to have trouble with resistant starch. Update 2015: Grace Liu has changed her opinion and now warns people against potato starch supplementation.
N=1: My Starch Self-Experiments
Random Control Group – Other People's Starch Experiments
I'm a big believer in n=1, not n=everyone. What do I mean? Just because I don't do well with starch doesn't mean everyone should avoid it. So, I interviewed some of my peers to see if they had ever tested their starch tolerance. The results varied widely:
Should You Experiment With Starch?
Want to Explore Further?
Here's a deep dive into the
Pros and Cons of White Rice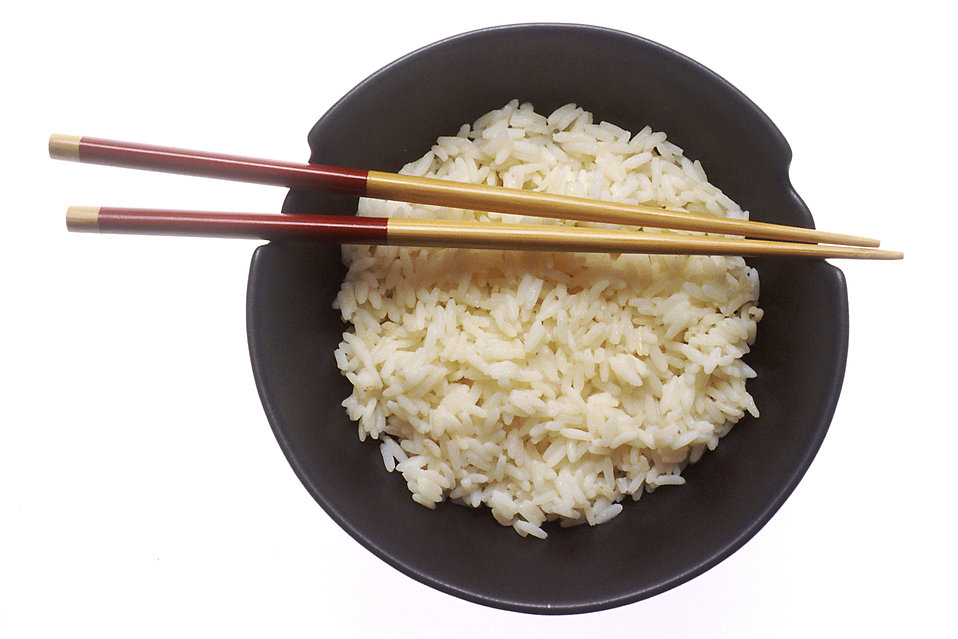 ~~~
This post is linked to the following blog carnivals:
Natural Living Monday, Fat Tuesday, Allergy Free Wednesday, Wellness Wednesday, Paleo Rodeo,
Have you checked out my books?