What is the Paleo Autoimmune Protocol?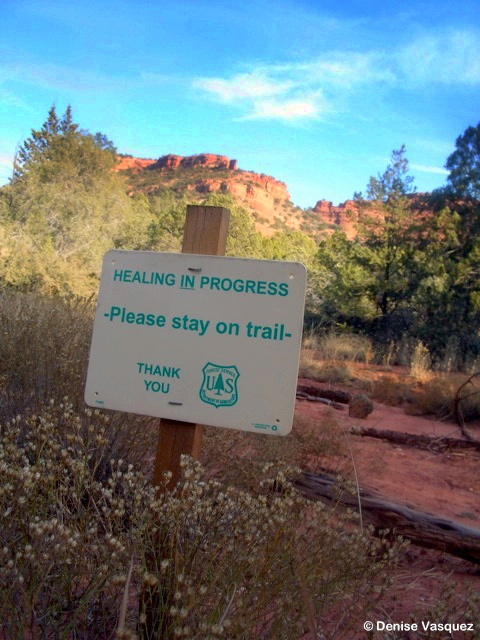 Different Versions
When you start researching the Paleo Autoimmune Protocol (AIP), it can be a little confusing. Information varies from website to website, because there is no one person in charge of the Paleo Diet. It's a community, with varied opinions, and it's constantly evolving. However, there are certain items that are included in every version of the AIP. This is the core autoimmune protocol, which is summarized in the table below. (Originally developed by Dr. Loren Cordain and Robb Wolf.) I've also gathered together all the optional variations, so read on!
In a Nutshell
| | |
| --- | --- |
| Eliminate Permanently | Eliminate for 30 Days and Reintroduce |
| Processed Food | Eggs |
| Refined Oils & Sugars | Nightshades (both vegetables and spices) |
| Grains | Nuts |
| Legumes | Seeds |
| Soy | Dairy |
Opening That Nut
Paleo: The items in the first column are permanent restrictions on the paleo diet. Here are some links that explain why: Refined Oils ~ Refined Sugar ~ Grains ~ Legumes ~ Soy.
Hidden Sources of Grains: To avoid grains, you need to become a label reader. Packaged foods often contain gluten, so look for gluten-free on the label and also read the ingredient list. Also be aware that alcohol is often derived from grain as well. Here is a list of grain-free options (allowed in moderation only).
Legume Clarification: This botanical family includes peanuts and the dried beans, such as black, pinto, kidney, navy, lentil, split pea, garbanzo, etc. Although fresh peas and green beans are officially legumes, they are allowed on the paleo diet because they don't cause the digestive problems of the dried varieties.
Elimination Diet: The items listed in the second column are common food intolerances for people with autoimmune disease. The goal of the 30-day elimination diet is to clear them from your system (along with any associated inflammation), so that when you reintroduce each food, your body will react if you have an intolerance. It is rare to be intolerant to everything on the list, so don't worry. This diet is not forever!
Nightshades: This is a botanical family that contains alkaloid compounds which often exacerbate the symptoms of people with autoimmune disease. It includes tomatoes, tomatillos, potatoes, bell peppers, chili peppers, pimentos, eggplant, goji berries, ashwagandha (ayurvedic herb), and red pepper spices (chili flakes and powder, paprika, cayenne, curry). Become a label reader, because many products contain these ingredients. Also beware of terms like "spices" and "natural flavors" which often contain these seasonings. Similar sounding foods that are

not

nightshades, and are ok to eat on the AIP, are sweet potatoes and peppercorns (black, white and pink). To learn more, read my Nightshade-Free Survival Guide.
The Rest: Curious about why the other items are on the autoimmune protocol? Here are some links:  Eggs ~ Nuts & Seeds ~ Dairy
Healing Foods: There are also specific healing foods recommended for people with autoimmune disease, so start adding these to your diet: organ meats, bone broths, seafood, fermented foods and a wide variety of vegetables.
Lifestyle: Remember that success in healing autoimmunity has as much to do with lifestyle as it does with diet. This means managing stress, getting enough sleep, spending time outside, having balance between work and play, and addressing emotional issues as well as physical ones. This isn't something you can achieve in 30 days, but as you figure out the diet that works best for you, remember to make goals for yourself in the area of lifestyle as well.
The Paleo Approach
One of the most popular versions of the AIP is the Paleo Approach, created by Sarah Ballantyne, Ph.D. (aka The Paleo Mom). Her protocol matches the table above, with these additional restrictions:
No alcohol (fine to use in cooking, but not to drink)
No stevia
Nothing that comes from a seed, which means no cocoa, coffee or seedbased spices
No emulsifiers or thickeners (guar gum, carrageenan, etc)
No NSAIDs – Caution: if you are taking NSAIDs to control the pain of autoimmune disease, do

not

stop taking them cold-turkey. Rather, work with your healthcare team to find alternatives, and slowly taper off as you heal and your inflammation lessens. Living in pain isn't a healing state.
Limit fruit to 2-5 servings per day.
Optional Future Experiments
It's helpful to remember that some people with autoimmune disease go into remission on full paleo, with no need to do the AIP at all. Others go into remission on the core autoimmune protocol (listed in the table above), with no need for further restrictions. While others find the Paleo Approach to be the best path to healing. It's perfectly fine to approach healing diets in stages.
If you have tried the Paleo Approach and still have issues, explore the topics below with your healthcare team. One of them might be the missing piece to your health. Don't try to do them all at once; I think that would be impossible and unnecessary. I understand that we all want to feel better now, but doing too much at once can backfire by overwhelming our bodies and also muddying the experiment with too many variables. It can also make it difficult to get enough nutrition. Take a deep breath, have patience, and know that one step at a time is the most stable path to healing. Each of the bullet points listed below is linked to an article with more information:
AIP Series
This post is part of a series on the Paleo Autoimmune Protocol (AIP):
Today's post, summarizing the core protocol and optional future experiments
~~~
Photo Credit: I fell in the love with the photo at the top of this post. It's a sign you'll find in many parks undergoing preservation. It was taken by the multi-talented Denise Vasquez, who gave me permission to use it with this article. Thanks, Denise!
~~~
This post is linked to the following blog carnivals:
Whole Food Friday, Fresh Bites Friday, Fight Back Friday, What Am I Eating?, Sunday School, Make Your Own Monday, Natural Living Monday, Healthy Tuesday, Family Table Tuesday, Tuned In Tuesday, Traditional Tuesday, Fat Tuesday, Waste Not Want Not Wednesday, Allergy Free Wednesday, Well Fed Wednesday, Gluten Free Wednesday, Real Food Wednesday, Party Wave Wednesday, Wildcrafting Wednesday, Whole Foods Wednesday, Tasty Traditions, Simple Lives Thursday,