This post may contain affiliate links. Click here to see what that means.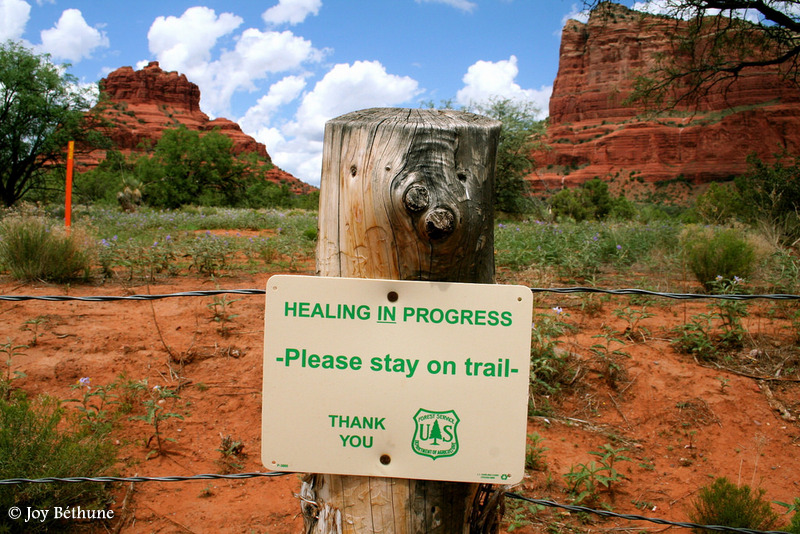 ---
For more information, check out my book:
A Simple Guide to the Paleo Autoimmune Protocol
---
Evolution of the AIP
The paleo autoimmune protocol (AIP) is the brainchild of Dr. Loren Cordain, a scientist who discovered that certain primal foods can sometimes trigger inflammation in people with autoimmune disease (dairy, eggs, nightshades, nuts and seeds). Robb Wolf outlined the AIP in his book, The Paleo Solution, introducing it as an elimination diet (you eliminate certain foods for 30 days and then reintroduce them one at a time, to test your body for food intolerance.) Then Dr. Sarah Ballantyne came on the scene, aka the Paleo Mom. As a scientist with autoimmunity, she was very interested in the autoimmune protocol. She delved into the research, wrote a series of articles explaining the science behind it, and eventually expanded the AIP to the version detailed in her book, The Paleo Approach, which I've outlined in the table below. Sarah is now the leading expert on the autoimmune protocol.
In a Nutshell
Eliminate Permanently (This is the Paleo Diet)
Processed Food
Emulsifiers and Thickeners (guar gum, carrageenan, etc.)
Refined Oils
Refined Sugars
Grains (including corn)
Dried Legumes (including soy and peanuts)
Stevia (and other non-nutritive sweeteners)
Eliminate for a Minimum of 30 Days and Reintroduce (This is the AIP)
Eggs
Dairy
Nuts (including nut-based oils)
Seeds (including coffee and cocoa and seed-based oils)
Nightshades (both vegetables and spices)
Fresh Legumes (green beans and green peas)
Alcohol
Fruit-based and Seed-based Spices
Opening That Nut
Paleo: The items in the first column are permanent restrictions on the paleo diet: Here are some links that explain why: Guar Gum ~ Refined Oils ~ Refined Sugar ~ Grains ~ Legumes ~ Soy ~ Stevia.
Hidden Sources of Grains: To avoid grains, you need to become a label reader. Packaged foods often contain gluten, so look for gluten-free on the label and also read the ingredient list.
Elimination Diet and Reintroductions: The items listed in the second column are common food intolerances for people with autoimmune disease. The minimum amount of time to eliminate them is 30 days. You want to wait until you see some clear improvement in your autoimmune condition before doing reintroductions. For some, that will be 30 days. For others it might be a few months. Others might choose to wait a year. It is rare to be intolerant to everything on the list, however, and by safely expanding your diet, you also expand your nutrition. The goal is to create a personalized diet that will help you heal longterm. An elimination diet is not meant to last forever.
The AIP: Curious about the reason behind the excluded foods on the autoimmune protocol? Here are some links:  Eggs ~ Dairy ~ Nuts & Seeds ~ Nightshades ~ Alcohol
Spices: Since nightshade spices, seedbased spices and fruitbased spices are eliminated on the AIP, you might wonder how you'll be able to flavor your food. Thankfully, there are safe spices that come from leaves, flowers, roots and barks. Here's an AIP spice primer.
Additional Limitations: Limit fruit to 2-5 servings per day, coconut milk to 1 cup daily, coconut flakes to 1/4 cup and coconut flour to 2 Tbsp. Also, reserve AIP desserts for special occasions.
Grocery List: Sometimes it can be hard to see what you

can

eat on the AIP. I've created a grocery list to help. And if you subscribe to my blog, you'll receive email notification of the weekly AIP Recipe Roundtable, where bloggers share AIP-Friendly recipes.
Healing Foods: Healing isn't just about the foods you avoid; it's also about the foods you add to your diet. Deep nutrition helps our bodies rebuild on a cellular level. Check out the AIP Food Pyramid, so see which nutrient-dense foods are recommended for people with autoimmune disease.
Lifestyle: Remember that success in healing autoimmunity has as much to do with lifestyle as it does with diet. This means managing stress, getting enough sleep, spending time outside, having balance between work and play, and addressing emotional issues as well as physical ones. This isn't something you can achieve in 30 days, but as you figure out the diet that works best for you, remember to make goals for yourself in the area of lifestyle as well.
Medication Awareness: Often our goal is to reduce or eliminate medications as we heal through the paleo autoimmune protocol. It's important to understand that healing doesn't happen overnight, and reversing autoimmune disease is not the same as a cure. If you go off medication too soon, that can cause an autoimmune flare. Work closely with your doctor when making medication decisions. Your symptoms need to go away before your medication does, and then you need to monitor closely to make sure no damage is caused by this choice. While some people do achieve medication-free remission, others find that the combination of medication and diet makes them feel their best. We are all unique in what our bodies need. Success is living the best life possible with autoimmune disease.
Wiggle Room: While Sarah Ballantyne believes the full AIP is the quickest path to healing, she understands that some people might find it intimidatingly restrictive. With that in mind, she has identified a list of foods that are least likely to be problematic for people with autoimmune disease. These are the foods she recommends reintroducing first. Or if you need a bridge between regular paleo and strict AIP, these are the foods she feels are safest to continue eating during that transition: fresh legumes (green beans and peas), fruitbased spices, seedbased spices, seed and nut oils, ghee from grass fed dairy, and egg yolks.
Personalizing Paleo: Once you've done the AIP for a while, and started successfully reintroducing foods, you'll notice that the final stage of reintroductions in The Paleo Approach includes some foods that aren't "paleo" at all (such as white rice, soaked grains, and soaked legumes.) Depending on your body and your health, you might find that you can tolerate these foods occasionally. Paleo is a template, which we all need to personalize for optimal health for ourselves. What works for one person doesn't necessarily work for another. The AIP + Reintroductions is an experiment in self-healing, where you learn to communicate with your body, to discover what foods it needs.
A Simple Guide to the Paleo Autoimmune Protocol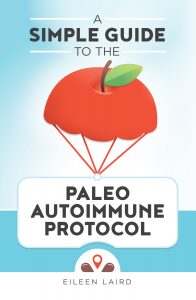 This can be an intimidating protocol to begin, and people often have many questions. I wrote a guide to make it easier:
It's all the essential information in a package small enough to fit in your purse or backpack.
Simple enough that even someone with brain fog can understand.
Written like a conversation between friends
Available in the US in paperback, kindle, and audio versions.
Available internationally through The Book Depository.
Optional Future Experiments
It's helpful to remember that some people with autoimmune disease go into remission on full paleo, with no need to do the AIP at all. Others go into remission on the "wiggle room" version of the AIP, while others find strict AIP be the best path to healing. It's perfectly fine to approach healing diets in stages.
If you have tried the AIP and still have issues, explore the topics below with your healthcare team. One of them might be the missing piece to your health. Don't try to do them all at once; I think that would be impossible and unnecessary. I understand that we all want to feel better now, but doing too much at once can backfire by overwhelming our bodies and also muddying the experiment with too many variables. It can also make it difficult to get enough nutrition. Take a deep breath, have patience, and know that one step at a time is the most stable path to healing. Each of the bullet points listed below is linked to an article with more information:
AIP Series
I've written a series of articles to guide you through the autoimmune protocol, step by step. It includes FAQ, mistakes to avoid, book reviews, and more. Click here to see the whole list.
---
Photo Credit: I fell in the love with the photo at the top of this post. It's a sign you'll find in many parks undergoing preservation. It was taken by the talented Joy Bethune, who gave me permission to use it with this article. Thanks, Joy!
Have you checked out my books?