This post may contain affiliate links. Click here to see what that means.
(Paleo, AIP, GAPS, Wahls, Low-FODMAP, Whole30)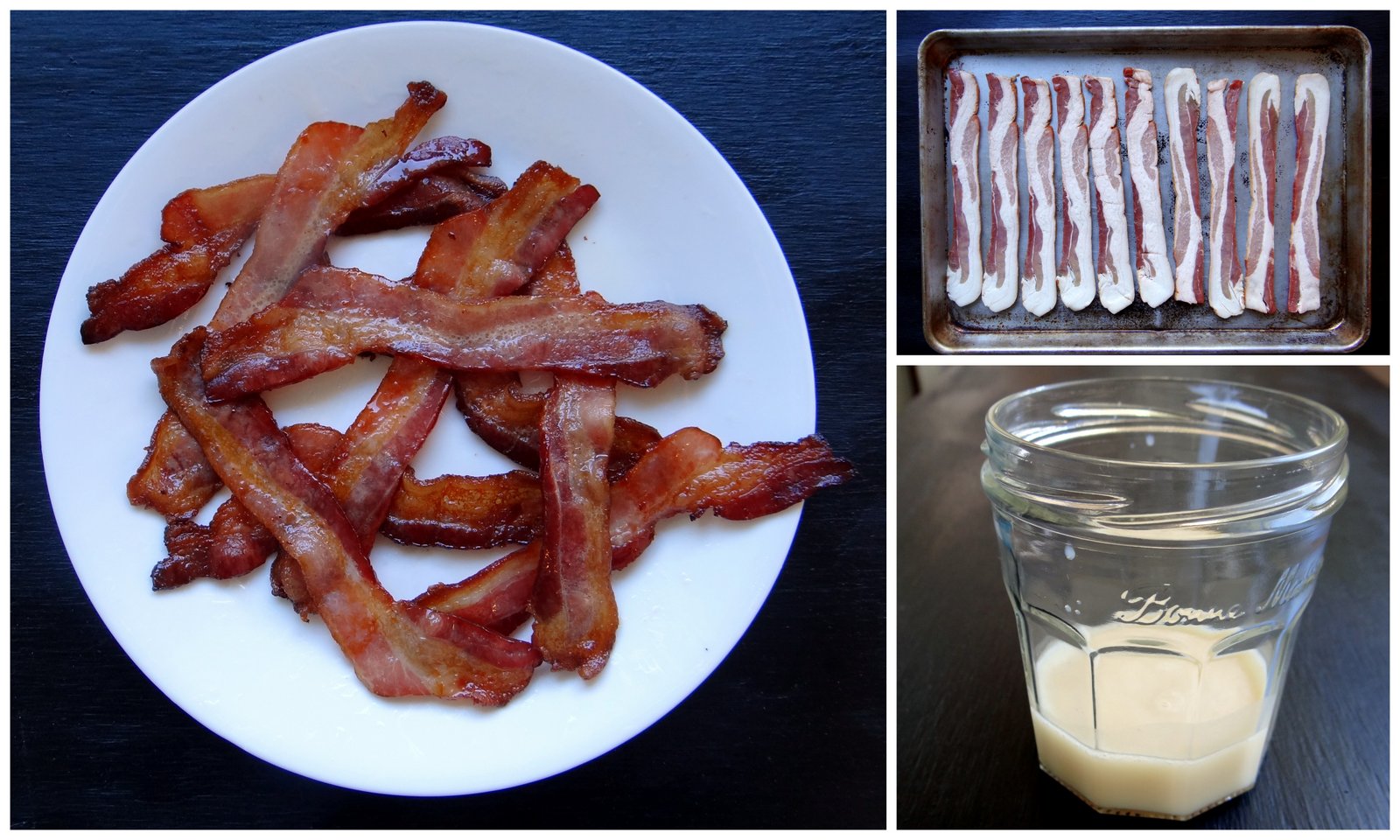 "Almost anything can be improved with the addition of bacon."
~ Jasper Fforde
It's Genius!
How did I go 40+ years of my life without ever knowing about baked bacon? I can cook a whole pack at once and simply walk away. No more standing at the stove, getting my clothes splattered with grease. Now, I just enjoy my morning and revel in the scent of bacon cooking. When the timer goes off, I wander back into the kitchen and watch it for the last few minutes, until it's the perfect level of crispiness. An added bonus is that it makes the best bacon fat ever – smooth, creamy white, delicious, and awesome for frying anything, including chicken livers (pro tip).
Recipe
Ingredients
1 package of bacon (8 oz. thin cut, 12 oz. thick cut)
Directions
DON'T preheat the oven.
Arrange bacon slices on a cookie sheet. Place them close together but not touching.
Put them in a cold oven. Turn heat to 400 degrees. Walk away.
Come back 20 minutes later and check the progress. Bacon is done when it's golden brown. If you like it crispy, cook it a little longer, but watch closely. It can turn from crisp to burnt quickly. Thick-cut bacon takes a few minutes longer to cook than traditionally thin bacon.
Remove bacon to serving plate, and pour off the bacon fat to use in later cooking.

Note

: I put the bacon directly on my cookie sheet, because I don't mind washing it. However, if you want to line your cookie sheet with parchment paper for easier cleanup, that's an option, too!

More Delicious Recipes
Buying Quality Bacon
Not all bacon is the same, so I thought I'd share some examples, so you can make an educated choice:
Slam Poem to Bacon
Have you checked out my books?