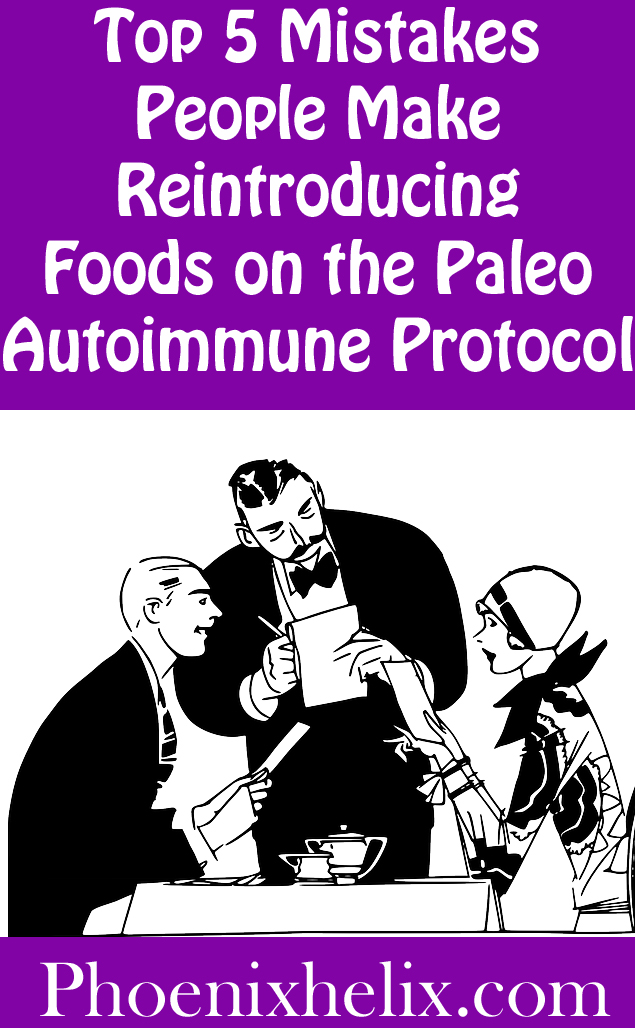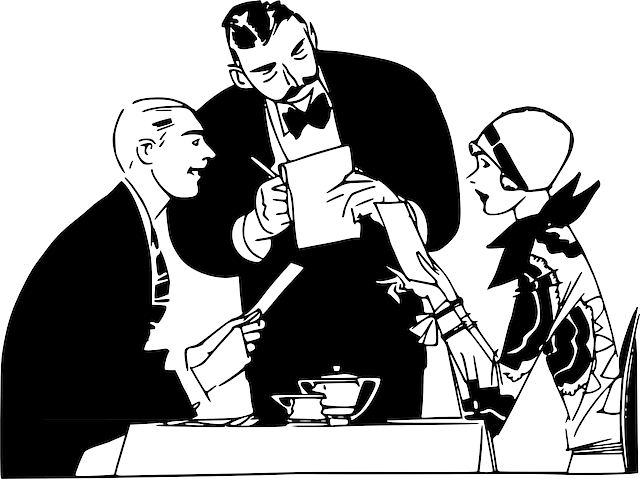 "Success does not consist in never making mistakes but in never making the same one a second time."
~ George Bernard Shaw
---
1. Doing Them Too Soon, or Not Doing Them At All
The Paleo Autoimmune Protocol (AIP) has two phases. Elimination and Reintroductions. The elimination phase lasts a minimum of 30 days, but some people do it longer. How long should it last for you? That depends on two things: First, you want to see clear improvement in your autoimmune symptoms before beginning the reintroduction process. That's how you'll be able to tell when you're having a food reaction – it will cause symptoms to reappear temporarily. If you haven't seen any improvement yet, you're flying blind.
Second, you want to be emotionally ready for reintroductions. Some people feel so good on the AIP that they fear the reintroduction process. It's OK to wait until you are looking forward to expanding your diet again. Just be sure to focus on nutrient-density in the meantime, eating as wide a variety of foods as possible within the AIP template. However, strict AIP isn't meant to last forever. The more restricted our diet, the greater our risk for developing both nutrient deficiencies and disordered eating patterns. So, make it your goal to do reintroductions at some point.
2. Rushing the Process – Skipping Phase 2
You can find the steps to the reintroduction process here in this article. First is a series of tiny bites, then you wait a few hours. If you have no reaction, you eat a normal portion of that food and wait 72 hours. If you still have no reaction, you move onto phase two and eat a little bit of that food every day for a week. This last step is the one many people skip, which is a mistake.
Food intolerance seems to come in two forms. (1) A strong reaction, where there's no doubt that your body reacts negatively to the food. (2) A cumulative inflammatory response that starts off so mild you can miss it at first, but it becomes noticeable after daily consumption. If you've done reintroductions and skipped phase two, then noticed your inflammation ramp up after reintroducing a variety of foods, this is why. Phase two allows you to identify the foods you can have occasionally but not daily. It also allows you to identify the successful reintroductions that you CAN have every day. For example, I can eat eggs daily, but I can only eat nuts occasionally. I wouldn't know this if I skipped phase two.
3. Involving a Restaurant
It can be tempting to go off-diet when people invite us out to dinner, or there's a big event like a wedding that we want to attend and not worry about food. Some people say, "Well, I'll just treat it like a food reintroduction." I'm sorry, it doesn't work that way.
The reintroduction process is a science experiment, and it's important to control the variables. That means you need to be the chef, and you need to be in your own kitchen. You only want to reintroduce one new food at a time. That's the only way to tell whether or not a specific ingredient is good or bad for your body. Even if you choose just one ingredient to reintroduce when ordering at a restaurant, you have no way of knowing what other hidden ingredients might get added by the staff. So, instead, eat AIP when you're at restaurants or events, and save your food reintroductions for home.
4. Choosing a High Stress Time
It's easy to forget that the AIP isn't just about food. It's also about lifestyle. Stress and lack of sleep can cause autoimmune flares just as much as food can. So, you don't want to combine these forces. Your best chance at successful food reintroductions is to do them when you're feeling great emotionally as well as physically, with lifestyle habits that support your health. In fact, I recommend meditating (or relaxing in other ways) during the reintroduction process, to enhance this effect.
5. Bingeing
Sometimes, when we go a long time without eating a good, we get overexcited about trying it again. There's also the fear that the reintroduction might fail, so we want to eat as much as we can while we can. Here's the problem: Our bodies aren't designed for bingeing. If you eat a huge amount of ANY food, your body is going to rebel. Readers have said to me, "I'm so sad, my chocolate reintroduction failed!" I asked them what they ate, and they said "Brownies! They were so good, I ate the whole pan."
My friends, that's not a failed reintroduction – that's a guaranteed inflammatory response from too much food at once. So, when you do a new food reintroduction, eat a normal size portion. Remember, the goal of the reintroduction process is to gain knowledge about our bodies, and it's priceless to have.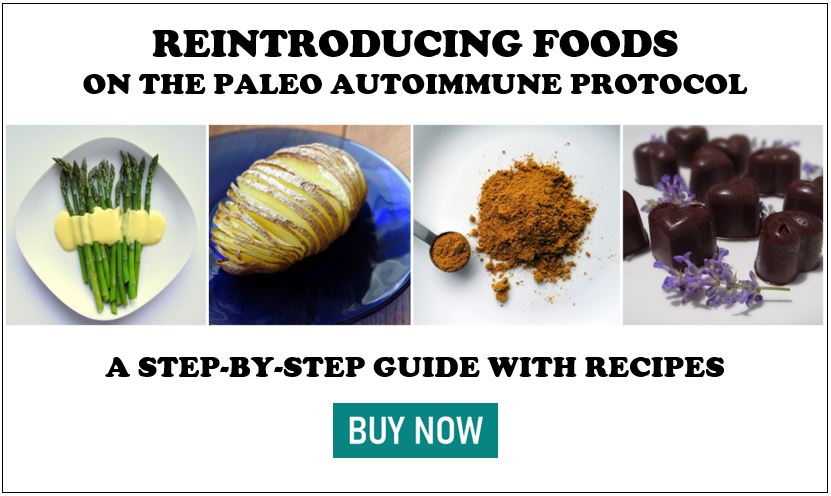 Review Roundup
I've been lucky to have a lot of people fall in love with this guide and write about it:
"Eileen's approach is gentle yet comprehensive, leading readers on how to be best equipped to embark on a process that takes a lot of intuition and care to do properly….What I love about Eileen's book, is that she shares recipes that include the staged reintroduction foods, but one at a time! For instance, one of the first foods people can reintroduce is egg yolks, so she includes a recipe for hollandaise (including a link to a video of how to properly separate the yolks and whites–how cool is that!)."
~ Mickey Trescott, Author of The Autoimmune Paleo Cookbook
"Science is awesome, but for me to really get into something, I need some 'data with soul.' Eileen shares her own healing story with us & includes a sample reintro journal. Had I read something like that at the start of my reintroduction attempts I would have been so much less confused about what my own process might involve. I'd have had the hope of healing from Eileen's own story and, most importantly, I would have understood how much time I need to invest."
~ Angie Alt, Author of The Alternative Autoimmune Cookbook
"I especially love the sections that – surprisingly – AREN'T about food. Managing an autoimmune disease is much more complex than dealing with diet alone and can be a frustrating and emotional experience, especially when sometimes we're left feeling like our bodies are rebelling against us. Eileen's understanding of those feelings is wonderful and she walks you through the emotional aspects of reintroducing foods as well as the practical concerns. Most importantly, to me, she reminds us all that there is hope and positivity to be found along the way."
~ Rachael Bryant, author of the cookbook, Nourish
"The AIP reintroduction protocol can be tricky, as there are so many foods to evaluate, and reintroducing them one at a time can be difficult. Until now, there hasn't been a book devoted just to this part of the protocol. After reading Eileen Laird's e-book, we realized this was the piece so many of you were missing."
~ Melissa Hartwig, Author of It Starts with Food and The Whole30
"If you've been on the autoimmune protocol for a while and think you're ready to start reintroducing foods, this guide is a fantastic resource to help you decide when to start, which foods to start with, and make sure you get it right the first time by providing recipes to guide you through the process."
~ Christina Feindel, at The Paleo Mom
"I tried a couple of reintroductions a month ago and it didn't work, even though I thought I was being careful. I'm reading your book and I see what I did wrong. Your diary of introductions really hit home. Thank you for putting this ebook together, it's already taught me a lot."
~ Meredith, blog reader
You May Also Be Interested In
Credit: image at top of page from Pixabay.