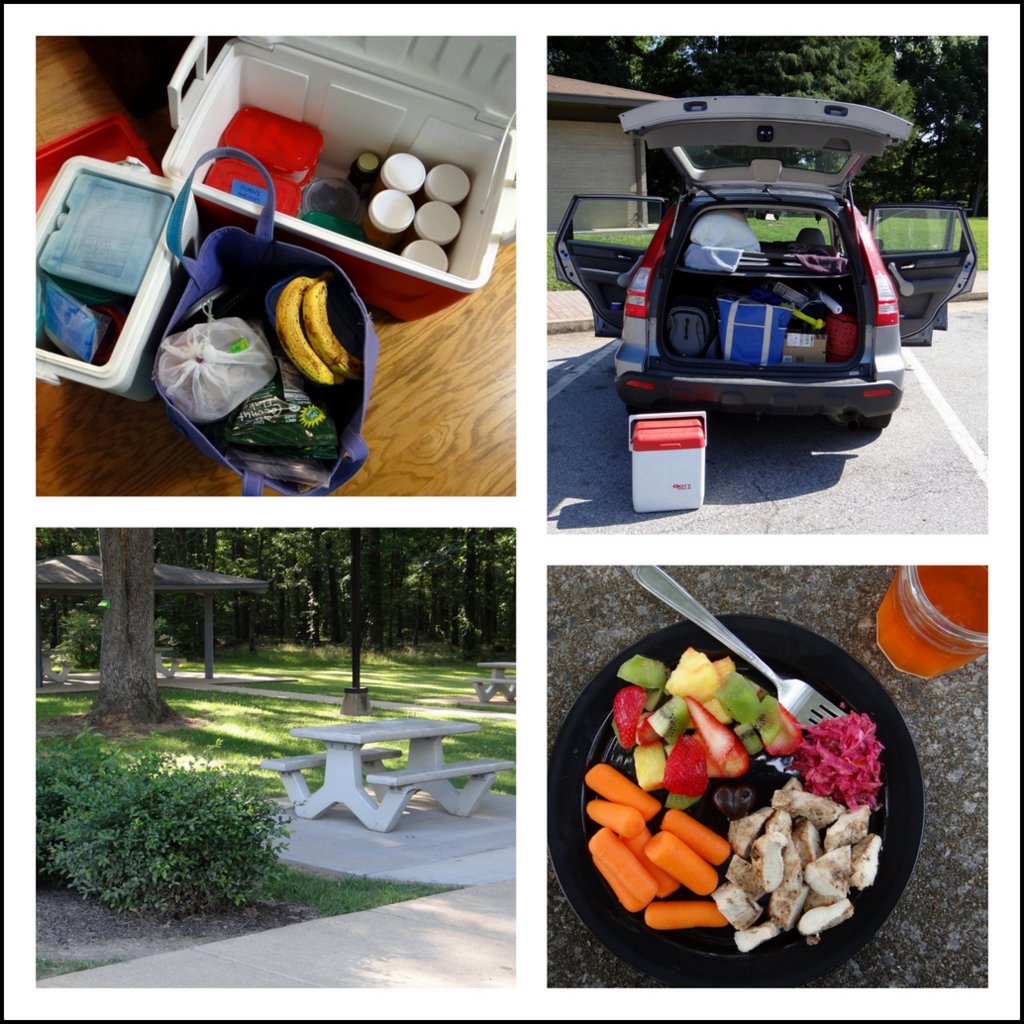 "On the road again. Goin' places that I've never been.
Seein' things that I may never see again.
And I can't wait to get on the road again."
~ Willie Nelson

---
Introduction
I've always loved to travel. As a child, I remember cross-country, camping road trips to see my Dad's side of the family in Montana. In college, I was lucky enough to spend a semester overseas. Shortly after we got married, my husband and I traveled to the other side of the world for a two-month road trip around New Zealand. When we returned to the USA, we drove 10,000 miles in 10 days, trying to choose our new home. Our family has always been spread across multiple states, so we take numerous road trips each year just to see the people we love the most.
When I developed rheumatoid arthritis, road trips became a lot more challenging. Long hours in the car, nights in strange beds, a life outside of normal routine, can even make road trips a challenge for healthy bodies. Last summer, I was just one month into the GAPS diet when we took a vacation to Florida. I had started to improve, but I was still flaring regularly. The vacation was wonderful, but my memories are interwoven with how painful that trip was for me. Over Christmas, we drove cross-country to see family. That was 6 months into the GAPS diet, and the trip wasn't painful at all, but the hours in the car left me feeling very stiff, and I remember needing to stop every 1 to 2 hours to get out of the car and move around. I started the Paleo Autoimmune Protocol on January 1st and we hit the road again on my one-year "healing diet anniversary." I had been on the AIP for 6 months, and guess what? I had no pain at all this time, and almost no stiffness. Traveling was as easy as it used to be, before RA changed my life.
On all three trips, I stayed on my healing diet, bringing some food with me, ordering carefully at hand-picked restaurants, and then grocery shopping/cooking upon arrival. Today, I'm going to show you how I did it. All of the recommendations below fit both the GAPS Diet and the Paleo Autoimmune Protocol.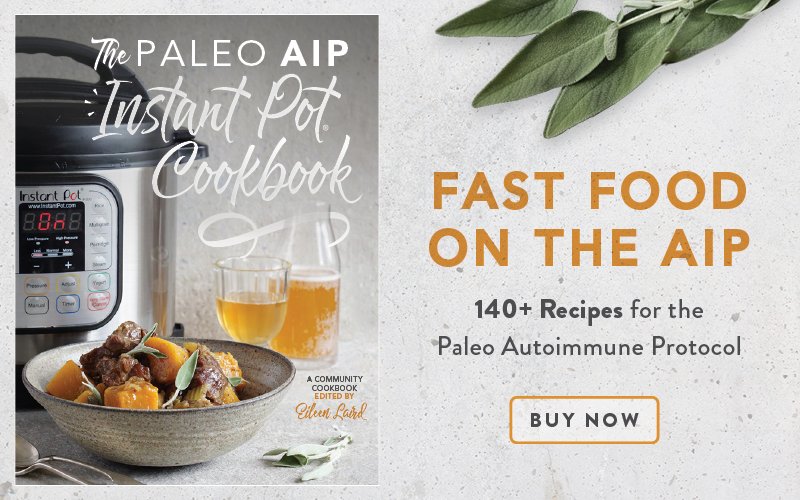 Planning & Preparation
Each of my road trips was approximately 2000 miles round-trip. We took two days travel to get there, 5-7 days visiting and 2 days travel back. Our plan was to bring enough prepared food with us, that we would only need to eat in a restaurant once each direction. We always had a kitchen available at our destination, either because we were staying with family, or we made sure to reserve lodging with a kitchen.
The first step is to come up with a food list of what you're going to pack. Grabbing snacks at the gas station or the drive-thru lanes isn't an option, and you don't want to be hungry on the road. Here's my list. Some of the items need to be ordered online, so I buy those a few weeks in advance. I start pre-cooking a few days before we're scheduled to leave. Some of the items we'll eat on the road, and some we'll eat at our destination. We bring two coolers, and eat out of the small one. That way, the big cooler keeps our food well preserved until we reach our destination.
Rest Areas Are Awesome
If you don't take advantage of rest areas, you're missing out. They're often tucked away from the highway, surrounded by green grass and tall trees. You can eat at the picnic tables, breathe some fresh air, take a walk to stretch out your body, and overall return to your car feeling nourished and healthy for the next leg of your journey. I can't recommend them highly enough.
There's also the entertainment of people and pet-watching at rest areas. On this trip, we saw two young girls practicing violin while their mother checked text messages. And then being a cool Mama, she played violin next. On a prior trip, I did some yoga at a rest area that happened to have a prairie dog colony. As I did my poses, they slowly popped out of their holes one by one, and watched me until I finished. You don't get experiences like that at fast food joints!
Update: In 2017, I started traveling with a Hot Logic Mini, that lets me heat up food while we drive, so we can enjoy hot meals, too.
Restaurants
A lot of us avoid restaurants, because we don't want to risk a flare of our autoimmune symptoms. But when you're traveling, you often need to eat at a restaurant at least once or twice. Honestly, I was really afraid the first time I ordered at a restaurant on this trip, because I hadn't eaten in one since starting the autoimmune protocol. But I took a deep breath, reminded myself I knew what questions to ask, and made peace with being a high-maintenance customer. Here's my advice:
Choose a restaurant that's allergy-friendly. I have a roundup of 100% gluten-free restaurants that are also paleo-friendly. See if there's one near your travel route.
By scanning the menu, you know the food groups you need to avoid. Depending on the restaurant, that might be most of the menu. Some choices you can usually get at any restaurant are: (1) grilled/baked/broiled meat and vegetables, or (2) a special-order salad.
Tell your waiter that you have food allergies. Be sure and use the allergy word. They know what that is, and they take it seriously. In fact, at each restaurant where I ate, either the manager or the chef came to my table, to be sure they understood my needs. How cool is that? There's no need to go into details on your autoimmune disease and how food can exacerbate symptoms. That's harder for people to understand.
Keep it simple. I didn't list every single food group I can't have. I simply listed the ingredients that could be hidden in a recipe without my knowledge: gluten, dairy and red pepper spices. I thought the spices would be highly used in restaurants, but not butter, since butter is expensive. I was wrong. The opposite was true. Every restaurant used butter in almost everything and had to cook my meals separately to avoid it, so I'm very glad I asked.
Be nice. I smiled when I placed my order and said, "I know I'm a high-maintenance customer, but I'm a good tipper." That always made the waiter smile, and I got excellent service.
Result? I ate 3 meals in restaurants on this trip, and didn't flare once.
Curious what I ordered? (1) Petit Jean State Park Restaurant: Local pastured pork chops with vegetables cooked in lard. (2) Cheddars Restaurant: Broiled steak with steamed broccoli (which I seasoned with olive oil and a spice blend I brought with me.) (3) Whole Foods: I used their salad bar to create a customized meal.
Grocery Shopping Upon Arrival
Hopefully you have lodging with a kitchen. If not, consider traveling with a Crockpot or Instant Pot, to expand your cooking options. You can eat the same types of meals you prepare at home. My only advice is to keep it simple. Here's a Paleo AIP Grocery List, to help you shop. I eat soup for breakfast (which I bring with me in mason jars.) I like salads for lunch, and simple meat/veggie meals for dinner. If there's a Whole Foods Market nearby (or something similar), that's my preferred shopping place. I bring quite a few items with me, so my grocery shopping list is pretty small:
Mixed Greens
A variety of vegetables for salads and dinners
Ground Beef
Rotisserie Chicken (unseasoned)
Pork Chops
Unsweetened Applesauce
Avocados
Onions
Garlic
Ginger
Sponge
Dish Soap
Eating With Others
If you're visiting with friends and family, you'll want to let them know in advance that you'll be preparing your own meals. Our dietary requirements are so complex that very few people feel up to the challenge; we shouldn't expect it of them. We can have the pleasure of eating at the same table, just different foods.
When we see the powerful effect food has on the body, in can be hard to watch people eating food we think is harming them. Here's the deal, though. You can quickly drive people crazy if you proselytize. Be a quiet role model; it's much more powerful. Absolutely share your own journey, and the difference this diet has made in your life. When you sit down at the table, they'll see what you're eating, and it won't look "weird" at all. It's real food, and we know it's delicious. If they ask questions, answer them, but don't try to pressure them to eat like you. When people are ready, they'll let you know. And honestly? Some people will never be ready.
I've been on this diet long enough that I'm not at all tempted by conventional foods. On my most recent trip, I was surrounded by soda-pop, cookies, cereal, ice cream, chips, candy, breads and more. Honestly, those items don't even look like food to me. However, to make sure I didn't feel deprived, I had my "treats" with me (listed above on my food list.) I always had nourishing snacks available to me, and I recommend you do, too.
If you are someone who is tempted by conventional foods, you have every right to take care of yourself by making a different plan. Try and negotiate a shared menu with your family, with real food items you all will like. If that's not an option, take a walk when the temptation gets strong, and stay at a separate lodging, so you have a sanctuary when you need it.
Willie Nelson

Did you notice the Willie Nelson quote at the start of this article? The song lyric fits the topic, because I love to travel, but there's another reason I chose it. My husband and I used to work for the same company, and part of my job was photographing all employees for their security cards. For fun, once a week, I would morph two photos together and the staff had to guess who they were. After we had handed in our resignations, with plans to hit the road in New Zealand, I chose to morph together a photo of my husband and me: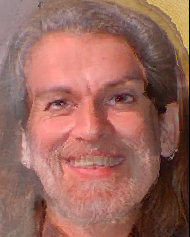 Doesn't it look like Willie Nelson? Everyone laughed so hard, when they saw it. The quote at the top of this article brought back the memory. We've done a lot of traveling together, and thanks to the power of a healing diet, I'm so grateful that tradition is going to continue. (Forgive the low photo quality. This was almost 20 years ago – digital photography was very new!)
Other Travel Resources